We've made it to Week 3, and I'm happy to report that we have a Bryan vs. Erin scoreboard update. I'm unhappy to report that I find myself in a very familiar place. We're making four picks each week, so a perfect score at this point would be 8-0. Well.. 7-0, since one of our Week 1 matchup included Gus "I never got to see the field :(" Edwards. After two weeks of real real football action, Erin's record is 4-3; mine is 3-4. I'm actually more disappointed at being below .500 at this point than losing to Erin. The more football we get, the more data points I'll have to make semi-educated picks. The Football Absurdity Discord came through strong this week with some good start or sit questions! Let's get into it.
Justin Fields at Cleveland Browns or Ryan Tannehill vs. Indianapolis Colts?
Bryan's Take: Justin Fields is set to make his first NFL start, replacing the perennial veteran starter in a backup package, and Bears fan favorite and Chicago Legend, Andy Dalton. It's not a bad matchup for Fields, facing a Browns team that has given up the 3rd most fantasy points to opposing QBs. Still, I expect some growing pains for the rookie dealing with the Dawg Pound, and Tannehill's got a chance to get on track against a Colts team that has given up over 500 yards and six passing touchdowns to opposing QBs over the first two weeks. Start Ryan Tannehill in Week 3.
Erin's Take: I have some bad blood with the Fields family. I'm sure we're not related to Justin, but the Fields clan that I'm attached to is full of crooked, greedy, toxic degenerates. Beware of anyone named Fields. Ryan Tannehill makes me think of a guy in an Abercrombie & Fitch ad. Someone like Jake Ryan from Sixteen Candles. Start Ryan Tannehill in Week 3.
Brandin Cooks vs. Carolina Panthers or Marquise Brown at Detroit Lions?
Bryan's Take: Brandin Cooks is living up to his quiet preseason hype, and has proved to be the only startable player on the Texans. I believe in his talent 100%. I just don't believe in Davis Mills. I mean, I believe he exists, but I don't want any part of it. Marquise Brown can be world-class, and he looked it last week. As long as Lamar keeps looking his way, and putting the ball somewhere in his general vicinity, Brown will deliver fantasy riches. Start Marquise Brown in Week 3. 
Erin's Take: I wanted to choose Brandin Cooks because his last name combines two things I love: a name that is also a verb and food. Marquise Brown is just too good to pass up. Brown is like the best-dressed guy at the strip club that all the girls want to dance for because he's classy and has all the money.  Start Marquise Brown in Week 3.  
Tyler Higbee vs Tampa Bay Buccaneers or Dallas Goedert at Dallas Cowboys?
Bryan's Take: Tight end toss-up: Week 3 edition. Neither one of them is going to win your week. The Buccaneers have given up the 3rd most receptions, and 4th most yards, to tight ends in the first two weeks. On paper, the Cowboys don't look much better against tight ends, but that's mostly because they got Gronk'd in Week 1. It's a coin flip, but I feel like Higbee could sneak into the end zone here. Start Tyler Higbee in Week 3. 
Erin's Take: Tyler Higbee is a terrible name. Mostly because of the Higbee part. What is that? If I was going to marry a guy named Higbee, I'd keep my maiden name. That's coming from someone who willingly took the name, Sclar. Dallas Goedert was born in North Dakota, but I'm thinking his parents named him after the city he was conceived in. Texas makes good football players. Start Dallas Goedert in Week 3.
Mike Davis at New York Giants vs. Kenyan Drake vs. Miami Dolphins?
Bryan's Take: If you've ever heard me talk about Kenyan Drake, you know how much what I'm about to say pains me to write. The Falcons offense looks… well… Cordarelle Patterson leads the team in yards from scrimmage and touchdowns. Yeah, that pretty much sums it up. I think Mike Davis has a very safe floor every week, and this one is no exception. I just think the Raiders are going to beat Miami by 133 points, and Drake will be game scripted into relevance (See Devin Singletary/Zach Moss Week 2) Start Kenyan Drake in Week 3.
Erin's Take: I'm really not excited about either of them, but I'm going to pick Kenyan Drake because I feel like I've heard him talked about a lot, so he must be a pretty good player. Mike Davis just doesn't do anything for me and sounds like a normal, boring guy. Bryan's note: Erin has heard about Kenyan Drake because for the last several years I've ranted about how overrated he is. Start Kenyan Drake in Week 3.
You can find Erin on
Instagram
. For more from Bryan Sclar, follow him on
Twitter
(@FA_BryanSclar).
Do you want more 2021 NFL discussion? Then check out these links!
Discord!
Podcast!
Patreon!
Twitch!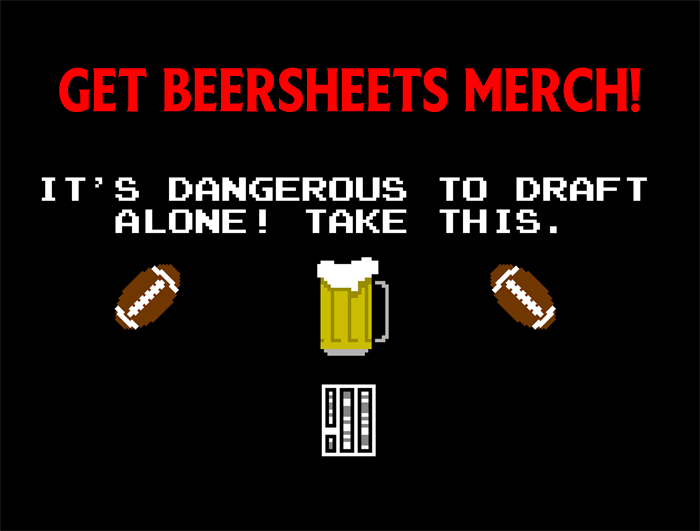 [Image Source: https://www.flickr.com/photos/painting-with-pixels/49182898891 under CC BY-SA 2.0]