The NFL has two weeks in the books, and we've learned the same thing we learn every year about this time: we don't know anything. The entropic nature of the NFL season means we are starting to scramble to replace guys who we thought were starters for us. With that in mind, let's take a look at three quarterback sleeper options for your fantasy football teams this week. To make this quarterback sleeper list, a player must be on fewer than 50% of Yahoo! rosters as of writing. Each week we make one super-special deep dive pick (10% rostership or lower). This week, we make one BIG AND VERY SPECIAL CASE that breaks the 50% rule.
Quarterback Sleeper #1:
Justin Fields at Cleveland (53% Rostered)
It's time. Matt Nagy announced today that Justin Fields will be their starting quarterback going forward. So, that means it's time to run, and not walk, to the waiver wire to see if Justin Fields can make his way onto your roster. Justin Fields, if you don't know, is a rookie quarterback out of Ohio State. I compared him to Dak Prescott in the preseason, but I have also seen Russell Wilson. That gives you an idea of what we are working with, here: a dual-threat quarterback who is more of a passer than a runner. He also lit up the preseason.
This isn't a one-week play, so it is the priority add in fantasy football free agency right now. Stop reading this article, get Justin Fields, and profit.
Quarterback Sleeper #2:
Derek Carr versus Miami (45% rostered)
Derek Carr has played really well this season. Imagine what you think that means, and he's probably played even better. The following statistics are per his playerprofiler.com page: he ranks second in deep ball attempts, first in air yards, first in completed air yards, first in passing yards, eighth in yards per attempt, and second in expected points added. He currently ranks as QB9 on the season, but this week he gets a tougher matchup than he's had.
On paper, the Dolphins will definitely put his 408.5 passing yards per game to the test. They've allowed 460 passing yards combined to Mac Jones and Josh Allen. The Mac Jones part isn't all that impressive, but he also had more passing yards than Josh Allen by a wide margin (281 to 179). But, that is a bit misleading as the Bills went up 14-0 in the first quarter and spent the game letting the clock wind down. Despite that game plan, they still won 35-0 while mechanically moving up and down the field at 4.9 yards per play.
The Derek Carrenaissance(?) is here. Enjoy it. Like Fields, this might just be a long-term play for you.
Quarterback Sleeper #3:
Pick Your Poison
Taylor Heinicke @ Buffalo (6% rostered),
Jacob Eason @ Tennessee (1% rostered),
Davis Mills versus Carolina (1% rostered—Thursday Night Football)
That's the entirety of QBs rostered in fewer than 10% of leagues this week that have a viable chance to play this week. Other guys sit just outside this tier that I would prefer, including QB8 (Jared Goff). Heinicke has real fantasy starter potential, but the Buffalo Bills behind an A.J. Epenesa glowup and a Greg Rousseau addition are suddenly really good on defense.
The Titans have been dreadful on defense this year, allowing the second-most fantasy points… to Russell Wilson and Kyler Murray. So, maybe that figure's a bit skewed. Still, Jacob Eason is just not good at football. The sophomore has five career passes, three of them are incomplete, and one of those incompletions was a hideous pick. Davis Mills will be making his first start against what is, surprisingly, one of the best defenses in the NFL.
Go see if Jared Goff (15% rostered) is around, instead. If he isn't… Jimmy Garoppolo versus Green Bay (12%), I guess?
For more fantasy football discussion, please check out these links!
Discord!
Podcast!
Patreon!
Twitch!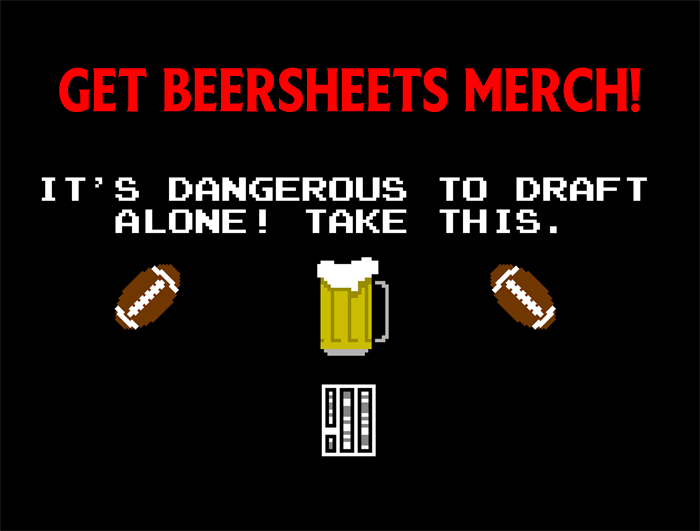 [Image Source: https://commons.wikimedia.org/wiki/File:Justin_Fields_(cropped).jpg under CC BY SA 2.0]