Running back is the position that rules the day in fantasy football leagues. This year has a lot of guys up at the top with a lot of question marks. Can Alvin Kamara produce without Drew Brees? Will Derrick Henry keep beasting? Will Christian McCaffrey and Saquon Barkley bounce back from their injuries? It's question marks all the way down, so let's get started on the first iteration of the 2021 fantasy football running back rankings.
1. Christian McCaffrey, Carolina Panthers (Tier 1)
To be the best, you have to beat the best, and nobody bested Christian McCaffrey last season, when he could play. McCaffrey played in just three games in 2020 due to a shoulder injury and a and thigh injury. But those three games he played were incredible. He averaged 4.9 fantasy points per game more than the #2 running back on the season in half-PPR, Alvin Kamara. McCaffrey was their entire game plan in and around the goal line, as he punched in six touchdowns in three games from inside the ten-yard line. In those three games, he averaged 3.3 opportunities inside the 10-yard line. Dalvin Cook, Josh Jacobs, and Derrick Henry tied with 36 ten zone opportunities. McCaffrey was on pace for 52. His replacement, Mike Davis, had 27. So, the lead back in Carolina offense combined for 37 opportunities… the highest figure in the NFL.
2. Alvin Kamara, New Orleans Saints (Tier 1)
I'm not too worried about Alvin Kamara and Taysom Hill. I'm really not. Maybe I should be, but I am not going to panic too much about the situation with a guy who averages 102.8 yards per game over his four-year career. Yes, he struggled with Taysom Hill, but he also was battling a bruise in his foot that overlapped with the Taysom games. In his six games after injuring his foot, he averaged just 72.5 yards per game. These just happened to overlap with the Taysom Hill games. I am not scared of Taysom Hill going into 2021, and maybe I'm still buzzing from his 172 yards, six-touchdown game in the fantasy football finals. There are 45 instances of a running back catching at least 80 balls in a season… Alvin Kamara is four of them.
3. Dalvin Cook, Minnesota Vikings (Tier 1)
I like to do my rankings for half-PPR formats, so the catches from Dalvin Cook (he averages over 50 targets per year) put him over Derrick Henry. Injury is always a concern for Cook, who missed multiple games in each of his first four seasons in the NFL. Cook ranked second in yards from scrimmage last season, and ranked first in scrimmage yards per game by 13 yards per contest. That's an incredible floor, and a direct route to top production at running back. The sixteen rushing touchdowns in fourteen games while Kirk Cousins threw 35 touchdowns certainly won't hurt matters. The only question
4. Derrick Henry, Tennessee Titans (Tier 2)
Derrick Henry doesn't catch passes. It doesn't matter. Derrick Henry should be breaking down. He isn't. Sometimes you just throw out the idea of football conventional wisdom on a running back. He's led the league in rushing the past two seasons, hitting 2,027 rushing yards this year. Henry also led the league in rushing touchdowns each of the last two seasons, turning in 33 rushing TDs the last two seasons. Derrick Henry, by himself, tied for fourth in the NFL in running back rushing TDs… by teams. Derrick Henry has 35 touchdowns in the last two seasons, only seven teams have more RB TDs over the same timeframe. He had 17 touchdowns last year; Miami, Buffalo, Jacksonville, and the Jets had 17 or fewer running back touchdowns in the last two seasons combined. He's a monster who scores at will, but he isn't top-three because he doesn't catch passes, and those points matter too.
5. Saquon Barkley, New York Giants (Tier 2)
Barkley tore his ACL just 25 touches into his 2020 season. His yards per carry look really bad but he played a Steelers team whose defense ran roughshod over the league for the first three months of the season. His nine targets certainly spark confidence with the new regime. Saquon is just flat out good, and will even be good if Daniel Jones absolutely faceplants. There's a hairs breadth between him and the next guy, but Saquon has done it before, the other guy hasn't. I'm banking on the ACL being hunky-dory headed into 2021. If we hear bad news, I'll adjust accordingly.
6. Jonathan Taylor, Indianapolis Colts (Tier 3)
Taylor was the rookie that everyone wanted to have happen last season, and when I was putting this together… he didn't make my top-ten. Question marks around his quarterback (Carson Wentz is in for Philip Rivers) and backfield situation (it looks unlikely that Marlon Mack comes back to usurp him) have cleared up nicely, meaning it's full-steam ahead for Jonathan Taylor. Yes, 250+ yards came in one game against the Jaguars in week seventeen, but he always felt on the verge of doing something all year. When the dust settled, he ended up as the seventeenth rookie running back since 2000 to hit over 1,400 yards from scrimmage. The most recent ones are some guys you might have heard of: Saquon Barkley, Kareem Hunt, Alvin Kamara, Ezekiel Elliott (…and Jordan Howard).
7. Nick Chubb, Cleveland Browns (Tier 3)
Only four players have made the top-ten at running back in each of the last two seasons: Derrick Henry, Aaron Jones, Dalvin Cook and Nick Chubb. Chubb did it in 2020 while missing four games. When he made it onto the field, he averaged over 100 yards and a touchdown per game. Only three other running backs pulled that off: Derrick Henry, Dalvin Cook and Alvin Kamara. Now, I'm sure you're saying to yourself, "wait, why are his names consistently among the guys ranked in the top-five but he's down here at seven." Well, the Kareem Hunt factor will always limit his upside to be a top-five running back, but his talent will keep him from falling out of the top-ten. He's a nice, safe productive back to take in the early second round.
8. Aaron Jones, Free Agent (Tier 3)
We don't know what will happen with Aaron Jones in 2021. It looks like the Packers might move on from him, which is why they ended up with A.J. Dillon. At this point, I'm putting a pin in a running back who I had a predraft crush on and who averaged about 1,500 yards and 15 touchdowns over the last two seasons. Granted, a lot of that has to do with playing with another Aaron (Rodgers). But, that isn't to say that Jones isn't good, as well. He ranked ninth in yards created and tenth in expected points added. He ended up fifth in "true yards per carry" as well, which is a stat that smooths for long runs to undo their skewing effect. No matter where Jones goes, he has the talent to produce, but he just needs the opportunity. If he stays in Green Bay, he leaps up to six.
9. Austin Ekeler, Los Angeles Chargers (Tier 4)
Remember when people panicked because Austin Ekeler's twenty touches in week one of 2020 weren't the "right" kind of touches? Good times. Ekeler played in just ten games due to injury (and left one after three snaps, so really… nine games) and finished as an RB1 or RB2 seven of those nine times. If you remove his three-snap game, Ekeler averaged 102 yards per game. Despite playing in just nine (real) games, he ranked top-five in receptions and receiving yards for running backs. This has a lot to do with his ball-catching skills, which we have to hope the new coaching staff will utilize. If I had my druthers, the brain trust that got Ekeler 106 targets per 16 games the last two years would stay, but who has druthers, anymore
10. Ezekiel Elliott, Dallas Cowboys (Tier 4)
Call this one the lifetime achievement award, or more accurately: hedging against the Zeke with Dak still being the true Zeke last year… and that Dak will return. Elliott with Dak averaged more than 100 yards and a touchdown per game. He was on fire and paid back his draft cost. Then, Dak's foot and leg went two different directions, and he fell apart. He averaged just 78 yards per contest from that point to the end of the season and scored just two touchdowns in the last ten games. He just wasn't the same in the second half. In his first five games, he ranked RB3, RB7, RB13, RB11, and RB4. Without Dak Prescott, he finished top-12 three times and outside the top-24 five times. He's still good, just not good enough to overcome the loss of his line and Dak Prescott.
Honorable Running Back Mentions: David Montgomery, Chicago; James Robinson, Jacksonville; Cam Akers, Los Angeles Rams; Miles Sanders, Philadelphia; Josh Jacobs, Las Vegas; D'Andre Swift, Detroit
If this has you hankerin' for some fantasy sports, try out Fan Duel! That link lets them know we sent you! It also gets you a 20% deposit match up to $500!
Then, follow Football Absurdity on Twitter!
After that, get free fantasy football advice by joining our Discord!
Finally, if you like what you read here, check out our podcast and our Patreon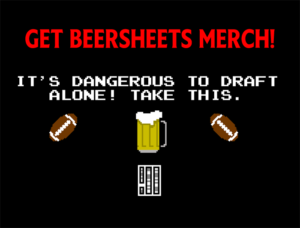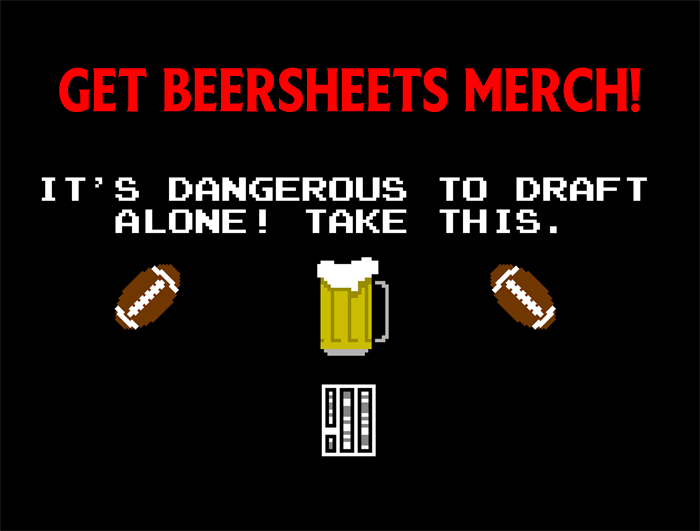 [Image Source: https://commons.wikimedia.org/wiki/File:Nick_Chubb_(42477091350).jpg, cropped under CC BY-SA 4.0]