The Minnesota Vikings had a loud, acrimonious divorce from Stefon Diggs prior to the season. They were the anti-Olivia Wilde & Jason Sudeikis, who apparently quietly separated? While Sudeikis doesn't have his new girl yet, Kirk Cousins moved on to Justin Jefferson and quietly deleted Stefon Diggs' number from his phone after three or four large glasses of milk to steel his resolve. Cousins and the Minnesota Vikings went 7-9, missed the playoffs, and didn't fix wide receivers yelling at Kirk Cousins.  What should you remember from the 2020 Minnesota Vikings season as you look forward to 2021 fantasy football leagues?
What to Remember from the 2020 Minnesota Vikings Season
First, let's take a look at Justin Jefferson. Last year, I did an analysis of rookie wide receivers who end up inside the top-36 their rookie year. Given that Justin Jefferson ended up with 88 receptions, 1,400 yards, and 7 touchdowns, he comfortably finished inside the top-36. Prior to the 2020 season, I dissected the rookie WRs who end up inside the top-36 on our Patreon. In that, I found that only 2016 Michael Thomas put up top-36 numbers in all four "quarters" of the season (four-game sets) since 2010. The WR36 this year—fellow rookie Tee Higgins—averaged 10.7 fantasy points per game in half-PPR. Justin Jefferson's average points in each of the four quarters of the season: 12.2, 12.7, 19.7, 12.9 fantasy points. Make that fun fact 2016 Michael Thomas and 2020 Justin Jefferson as top-36 in all four quarters of their rookie season.
"Let Russ Cook" they yelled, but they never yelled "Let Kirk… Cousins(?)." We've all whipped Kirk Cousins relentlessly throughout his career as a mediocre-at-best quarterback, but this season he somewhat bucked that trend. He threw 35(!) touchdowns this season, en route to finishing as the QB13 on the season. That's not the exciting, fun fact. Kirk Cousins finished as a top-12 quarterback in eight-of-sixteen games this season, so exactly half. Not great, not exciting: that's only one part of the fun fact. The crazier part? He was only one game behind Russell Wilson on the season in that statistic. Justin Jefferson really did a ton of work for Cousins, who was a QB1 in 50% of his games after a career of being a top-12 QB in about 44% of his games.
It's been two-straight seasons of people getting duped into carrying Alexander Mattison as a top-flight handcuff running back. It's also been two-straight seasons where Mattison misses time when Dalvin Cook misses time. Cook missed four games in the last two seasons, and Mattison missed six.  Yet, every year, he sits atop lists as a "priority backup." Probably because when Dalvin Cook misses time, Mattison does perform well. He played two games without Cook in 2020, averaging 99.3 yards per game on 18 touches. These are both the games he played without Cook in his career.
We consistently say to fade rookie tight ends due to the difficulty transitioning to the NFL. That rang true for 2019 Irv Smith Jr. In 2020, however, he started off somewhat slow, as well. He ended the year with 30 receptions for 365 yards and 5 touchdowns, not a whole lot of usable fantasy football production. If you end up looking at weekly TE ranking, he likely ends up higher on that list than he should. In the second half of the season, he had five touchdowns in six games, boosting his value. Unfortunately, in these games, he paced out to just 51 receptions for 576 yards. The Vikings passed to TEs 107 times last season, more than the Packers (cough, Robert Tonyan, cough). But, Kyle Rudolph's presence limits Irv Smith's production upside. Should the Vikings expunge Rudolph from their roster, Irv Smith should shoot up draft boards.
Adam Thielen finished the season as the season's WR9. Unfortunately, that number doesn't tell the whole story. Thielen was the only wide receiver to rank inside the top-sixteen without either 75 receptions or 1,000 total yards. Thielen ranked third in wide receiver touchdowns, which greatly increased his value. His fourteen touchdowns are one fewer than his 2019 and 2018 seasons combined. He had his highest career touchdown rate (13%). That's likely because he ended his season with 13 ten zone targets, which he converted to 10 touchdowns. He tied for third in ten zone targets, and second in touchdowns, to Davante Adams. He should still go as a WR2 next year, with WR1 upside, given his usage.
If this has you hankerin' for some fantasy sports, try out Fan Duel! That link lets them know we sent you! It also gets you a 20% deposit match up to $500!
Then, follow Football Absurdity on Twitter!
After that, get free fantasy football advice by joining our Discord!
Finally, if you like what you read here, check out our podcast and our Patreon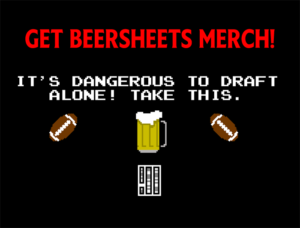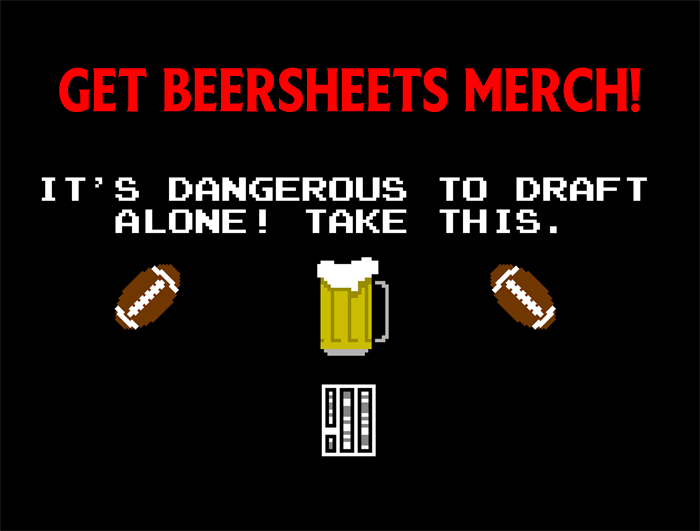 [Image Source: https://upload.wikimedia.org/wikipedia/commons/5/57/Kirk_Cousins.jpg under CC BY SA 2,0, cropped]