The Las Vegas Raiders kicked off their inaugural season with an 8-8 record. This was technically an improvement over their 7-9 2019 record, but it felt like the team did worse. They underperformed a ton of expectations and finished outside of the playoffs for the fourth-straight year (and for the seventeenth time since they lost to Jon Gruden in the 2002 Super Bowl). What should we remember from the 2020 Las Vegas next year as we look forward to our 2021 fantasy football drafts?
What to Remember from the 2020 Las Vegas Raiders Season
Josh Jacobs ended the 2020 season as the #8 running back in half-PPR leagues. That's a great finish for a guy who was going around RB8 by average draft position in a lot of drafts. Unfortunately, too much of that production was wrapped up in too few games and came mostly on the back of touchdowns. He was one of two players to average 20+ touches and fewer than 100 yards per game this season. Here's the fun fact: his fifteen games evenly distribute into five buckets of three games each: top-5 week, RB1 (not top-5), RB2, RB3, and RB4+.
There were a lot of people—myself included—who did stupid, silly things with Darren Waller's splits with and without Hunter Renfrow on the field. Considering the fact that Darren Waller is a smash stud tight end, consider this my mea culpa. There is no correlation between Hunter Renfrow's targets and Darren Waller's targets. One is much better than the other! To make it complete: Hunter Renfrow had over five targets in seven games this season. In those games, Darren Waller averaged 80.28 yards and 7.1 receptions on 9.7 targets, and he scored four touchdowns in those seven games. If you prorate the games where Waller was "supposed to be bad" because of Renfrow target volume, he has 278.4 fantasy full-PPR points over a sixteen game season. He ended with 278.6 in real life. My bad.
Nelson Agholor took a massive step forward this season into fantasy football relevance. He ended the season as a top-30 WR in half-PPR leagues, thanks in part to his catch rate… going down? That's right, Agholor caught 58.5% of his targets, compared to 59.6% in his career. It's a slight decrease, but most people would assume his reception rate shot up. Or maybe his targets? No, he averaged 83 per season in the last four years in Philly. This year, he had… 82 targets.Instead, the Las Vegas Raiders used him more downfield. Agholor's breakthrough came as he completely changed his usage. His average depth of target went from 10.2 yards downfield with the Eagles to 15.5 with the Raiders. So, right off the bat, he was getting an extra five yards per target, increasing his value. Nothing else really changed. His true catch rate hovered at about 80%… and his drop rate increased from 4.2% with the Eagles to 6.1% with the Raiders. He was the same old Nelson Agholor, his usage just changed.
Henry Ruggs III let Derek Carr down. I hate to say it, but Hank Trey (trying that out) just absolutely crushed amazing targets given to him. Per Playerprofiler.com, Henry Ruggs had the best target quality rating. That's catchable targets weighted by distance. Carr was giving him catchable deep balls. He just… wasn't coming down with them. He had a 74.3% catch rate, which includes only catchable passes. That ranked outside the top-100 in the statistic. This isn't a situation where the deep balls not connecting were on the quarterback. According to the numbers… those problems were all Hank Three Sticks (does that one work?).
Derek Carr, surrounded by his best weaponry since Amari Cooper and Michael Crabtree showed that he… just sort of is what he is. When he has good weapons around him, he can kiss fantasy football relevance ever so gently on the cheek. He was a QB1 in 9-of-16 games this year. That means that more than half the time, he was usable! It was also the best fantasy football finish of his entire career, as he ended as QB13. This tops his previous peak ranks of QB14 in both 2016 and 2017. All of this is reflected in his actual numbers, as well.Carr maintained his sub-2% interception rate that is his hallmark and bumped his TD rate back up over 5, where it was back in his Crabtree and Amari Cooper years. He also threw for a career-high in yards through a high mark in yards per attempt (he threw the ball the third-fewest times in his career). It all came together to see Derek Carr take a step forward with his weaponry. He, Jon Gruden, and the aforementioned weaponry all return in 2021 and Derek Carr could provide intriguing sleeper value in a 1QB league and regular ol' draft value in 2QB leagues.
If this has you hankerin' for some fantasy sports, try out Fan Duel! That link lets them know we sent you! It also gets you a 20% deposit match up to $500!
Then, follow Football Absurdity on Twitter!
After that, get free fantasy football advice by joining our Discord!
Finally, if you like what you read here, check out our podcast and our Patreon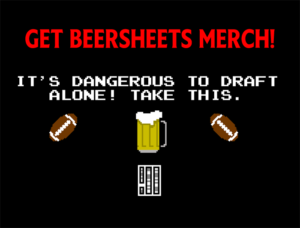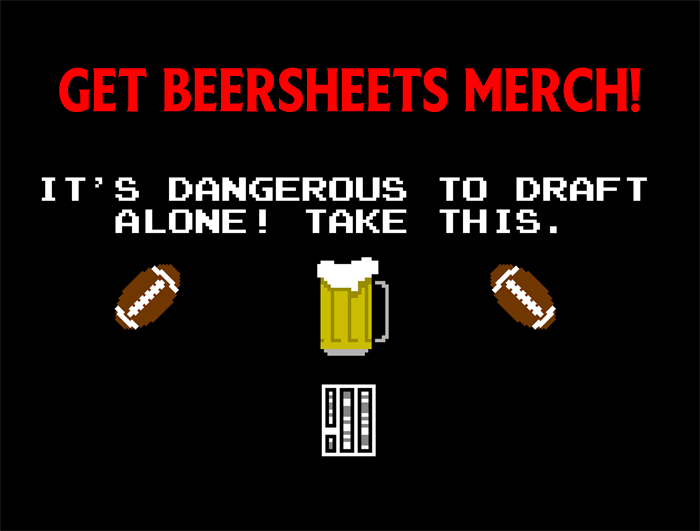 Image Source: https://commons.wikimedia.org/wiki/File:Darren_Waller_2019.JPG, cropped under CC BY SA-2.0