Think about every possible way a team can end up as dysfunctional, and you get an idea of the 2020 Houston Texans. The year started with Bill O'Brien trading DeAndre Hopkins for a pile of beans because he was mean, and is ending with bizarre power struggles that might cost them their superstar quarterback Deshaun Watson. Don't forget their replacement star wide receiver ate a suspension for a performance-enhancing substance partway through the season, either. The whole situation with the Houston Texans is a mess from top to bottom. What should we remember from the 2020 Houston Texans You-know-what Show in our 2021 fantasy football drafts?
What to Remember from the 2020 Houston Texans Season
Let's start with Will Fuller. Oh, "if Will Fuller could just stay healthy!" proved true. With some… assistance. Fuller's boom-bust nature reared its ugly head in week two when a hamstring injury held him to no targets (stop me if you've heard that one before). Otherwise, he was a force of nature. In his other games, he averaged 5.3 catches for 87.9 yards per game, and he scored eight times in ten contests. That's not the crazy part! He had three WR2 games this season (between WR13-24). Prior to this season, he had just one WR2 game in his entire career. Fuller limited his bust games this year, as well. He finished outside the top-36 just three times (27.3% of the time) in 2021. Prior to this year, 64.3% of Fuller's games saw him end as a WR3 or worse.
The Houston Texans relieved Bill O'Brien of his duties following a week four loss to the Minnesota Vikings. At that point, Deshaun Watson averaged 273 passing yards, 1.5 touchdowns, and 0.8 interceptions per game, while rushing for just 14.5 yards per contest. In the bright, sunny, glorious post-BoB season, Watson turned on the afterburners. He ended up averaging 311 yards, 2.3 touchdowns, and just 0.3 picks per game after that point. A notable change, too: he more than doubled his rushing yards, averaging 32.2 yards per contest in the post-BoB era. If you pace out just Deshaun Watson's post-BoB stats, he paced out for career highs in passing yards, passing touchdowns, and a low in interceptions (just five).
David Johnson went around RB20 in drafts and ended the year as… RB19. So he pretty much did what you expected of him this year. The presence of Duke Johnson, as predicted, greatly limited his upside. David played without Duke for five games this year, and in those five games, he averaged almost identical rushing numbers (56.4 rushing yards per game with Duke, 59.2 without Duke). But his targets made the biggest difference in his extra 5 half-PPR fantasy points per game without Duke. With Duke Johnson, David averaged 2.9 targets, 1.7 catches and 17.4 receiving yards per game. Without Duke, he averaged 5.2 targets, 4.2 catches, and 38.4 receiving yards. Cutting Duke Johnson represents a $5.15 million cap savings with no dead money. This one is almost a no-brainer for the new crew in Houston and could breathe new life into 2021 David Johnson.
Speaking of Duke Johnson Jr., let's retire the call to get him more touches. Every season someone starts slicing and dicing up esoteric stat splits in order to find a situation where Duke Johnson would be great if someone handed him 250 touches. He had three games with over ten carries this year due to David Johnson's injury, and paced out for 250 touches in those games. He ended with 54 yards per game in that time frame. Week eight against the Jaguars marked his best opportunity to cash in. He had 20 touches against the team that allowed the second-most total yards on the season to running backs… the Jaguars. Duke ended with 73 yards on those 20 touches. He couldn't find a better matchup, as the #1 team in yardage allowed was the Houston Texans.
There was a lot of fear and anxiety surrounding Brandin Cooks and his health. Concussions derailed his 2019 campaign (though he missed just two games) and many feared he would not return good value in fantasy football drafts. He ended up missing one game this year and went over 1,000 yards for the fourth different franchise in the last five seasons. Will Fuller's presence capped his upside, as evidenced by Cooks topping 140 receiving yards in half the games without Fuller, but he would have gotten to his figure with Fuller in tow, anyway. Fuller was suspended after week twelve, and in that timeframe, Brandin Cooks still paced out to over 1,000 yards. He ended the year as WR15, and Fuller as WR27. Cooks ended higher than Will Fuller! We all saw it. It happened!
If this has you hankerin' for some fantasy sports, try out Fan Duel! That link lets them know we sent you! It also gets you a 20% deposit match up to $500!
Then, follow Football Absurdity on Twitter!
After that, get free fantasy football advice by joining our Discord!
Finally, if you like what you read here, check out our podcast and our Patreon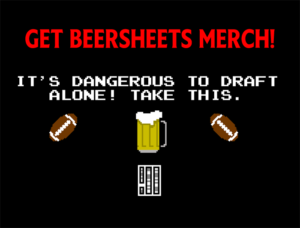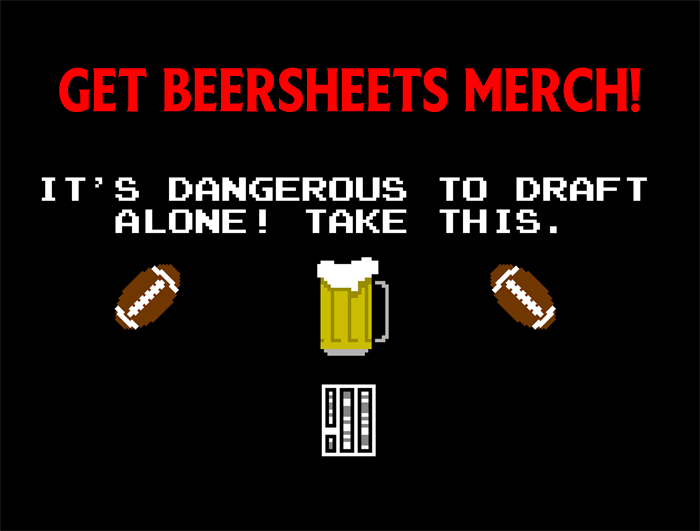 (Image Source: https://upload.wikimedia.org/wikipedia/commons/2/25/Deshaun_Watson_%2845222907484%29.jpg under CC BY-SA 4.0)