The Green Bay Packers are currently hanging out at home after running roughshod all over the NFC. They ended up with the sole bye week in the NFC after notching a 13-3 record. It's crazy that this season for the Packers started with people dancing on Aaron Rodgers' grave because the Packers took Jordan Love in the first round, a power back in the second round, and a fullback in the third. It seemed like Rodgers' time of relevance was over. That's clearly not the case. But, as we look forward to 2021 fantasy football drafts, what should we remember from the 2020 Green Bay Packers?
What to Remember from the 2020 Green Bay Packers Season
Aaron Rodgers ended 2020 with a 9.1% touchdown rate and 48 passing touchdowns; both the highest of his career. The 9.1% obviously led the league, as it was the second-highest touchdown rate in the history of the NFL. It also sits at over 3% higher than his career average headed into 2020 (6%). Rodgers also had a historically low interception rate. For every season wherein a QB threw at least 300 passes, nobody had a better TD%-INT%, meaning Rodgers had one of the most efficient seasons of all time. When you factor in yards per attempt, he has the fourth-most efficient season of all-time, behind 2013 Nick Foles, 2004 Peyton Manning (who had the most efficient), and… 2011 Aaron Rodgers.
It's shocking that Aaron Rodgers had such an efficient season with Marquez Valdes-Scantling at the helm. MVS had the most unfulfilled production in the history of the universe… or at least it seems. If you watched the season it felt like every other game he had a brutal drop that would have been a 50+ yard touchdown. In actuality, it was at a slightly higher rate (0.6 drops per game). He dropped 14.3% of passes, which led the league. He also had the highest depth of target (17.5 yards). It's not that he had bad targets, either: his target quality rating per playerprofiler.com ranked as the tenth-best on the year. His true catch rate, which factors in only catchable passes ranked him as the 106th-best wide receiver in the league.
Davante Adams led the league with 18 touchdowns, 1,374 yards, and 115 receptions. All three ranked inside the top-five at wide receiver on the season… He also missed weeks 3-5. If Adams had kept his pace all season long, he would have reached 131 receptions for 1,570 yards and 21 touchdown catches. That comes out to 409.6 full-PPR fantasy points over a sixteen-game season… which would rank as the third-most fantasy points since the merger… behind Jerry Rice in 1995 and 1987.
Robert Tonyan ended the 2020 season as the TE4, but it didn't feel that way for much of the year. Headed into week eleven, Tonyan had 68.9% of his fantasy points in weeks two, three and four. Davante Adams missed the second-half of week two, all of week three, and all of week four. From Adams' return until week eleven, he averaged 2.8 catches for 34.8 yards per game, with one 79-yard game hiding 25, 32, 5, and 33-yard games, with zero touchdowns. Tonyan and/or Aaron Rodgers must have read my tweet pointing this out, as after that point, he scored six touchdowns in seven games, which propelled his value. He remained touchdown-or-bust, however, as he sat just below the 4/40 "okay I guess I don't hate you this week" result from a tight end, averaging 3.6 receptions and 34.1 yards per game during his hot touchdown streak.
Aaron Jones ended the year as the RB5 as he heads into free agency. We will look back on this season as a fond continuation of his 2019 break out campaign. However, we can't forget that we spent a lot of the offseason handwringing over if he could replicate the touchdown production from 2019. While Aaron Jones did not replicate his nineteen touchdowns from 2019 (he had 11), it didn't matter. How? Well he became a more productive running back. He went back to his 5.5 yards per carry he averaged in his first two seasons while getting virtually the same amount of attempts (in two fewer games). He also ended up with virtually the same targets and receptions (again, in fewer games). We can't forget the lesson the next time we worry about a player becoming less efficient with more touches: good players earn more touches.
If this has you hankerin' for some fantasy sports, try out Fan Duel! That link lets them know we sent you! It also gets you a 20% deposit match up to $500!
Then, follow Football Absurdity on Twitter!
After that, get free fantasy football advice by joining our Discord!
Finally, if you like what you read here, check out our podcast and our Patreon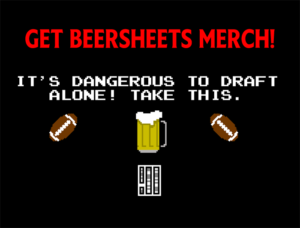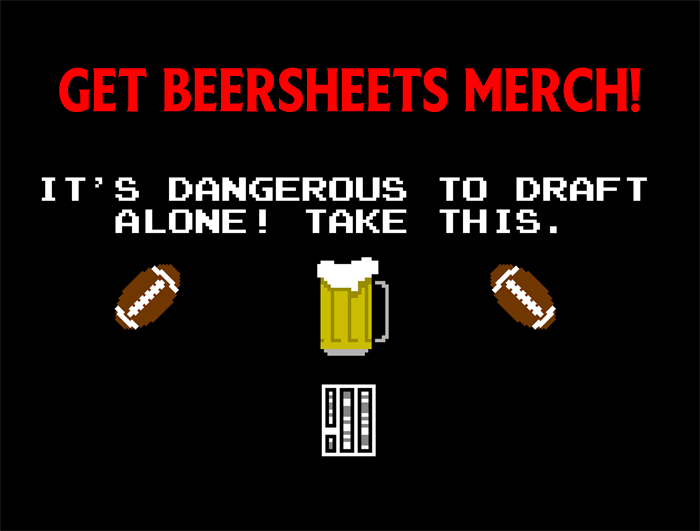 [Photo Credit: https://commons.wikimedia.org/wiki/File:Quinton_Dunbar,_Davante_Adams_(31001391268).jpg, cropped, under CC BY SA-2.0]