The Detroit Lions fired head coach Matt Patricia partway through the season. To call their 2020 campaign a failure would do a great disservice to the word failure. Nothing went right for the 5-11 Detroit Lions. But, like every other team in the NFL, there are still things worth remembering from their most recent campaign. What then, should we remember, from the 2020 Detroit Lions for our 2021 fantasy football drafts?
What to Remember from the 2020 Detroit Lions Season
Kenny Golladay played in five games in the 2020 season, but he essentially had a lost year. If you had a nagging injury for a team quickly circling the drain and going nowhere, wouldn't you maybe take the easy way out and wait for a rich and talented team to pay you headed into 2021? Golladay played in just four full games. In the fifth, he left after 18 snaps and no catches. In the other four games, he played at least 73% of snaps in all the games. He scored either a touchdown or topped 100 yards in all four games. All told, those four games paced out to 1,352 yards and eight touchdowns on 80 catches. This would have been his third-straight 1,000-yard season and a step forward from his 1,190 yards in 2019.
Going into the NFL season, impending free agent Marvin Jones Jr. was one of the best values in all fantasy football drafts. He went as the #37 wide receiver off the board, 93rd overall. He once again smashed those preseason expectations. MJJ ended the year as the #16 wide receiver, averaging 11.9 half-PPR fantasy points per game. That figure was pulled down by the games where Kenny Golladay played. In those games, he averaged 7.5 HPPR fantasy points per game. Outside of those games, he averaged 13.8 fantasy points per game. His yardage went from 37 to 72 yards per game, and he paced out for 1,151 yards, 10 touchdown season.
The Lions took one of the best running backs in the entire draft with the 35th overall pick near the beginning of day two. From there, their D'Andre Swift usage boggled the mind. The Lions gave him just 25 touches in his first four games of his career. After that point, he hit double-digit touches in eight-of-nine games. He averaged 15 touches per game for 79 yards after the first four games of his career.  He also caught 3.7 balls per contest in that span, giving him a great multifaceted game. This peaked in the last five games of the season, wherein he averaged 13.7 HPPR fantasy points en route to being the #20 running back in that span.
The reason D'Andre Swift didn't break out was the Detroit Lions insisting they use Adrian Peterson more than they probably should have. A lot of this has to do with Matt Patricia. The Lions fired Patricia after their week twelve 25-41 loss to Houston. Prior to his firing, Patricia gave AP far too many touches and snaps. The Lions did not have D'Andre Swift's services in week thirteen (AP had 13 carries). In the first twelve weeks of the season, AP averaged 12 touches per game and 21 snaps per contest. Following Swift's return, Peterson averaged just 13.25 snaps and 5.5 touches per game.
Some folks will look at Matthew Stafford's litany of injuries (thumb, ribs, ankle) and give him a pass for 2020. The first of these injuries cropped up at the end of week fourteen. He left week sixteen after four snaps, so let's ignore that game. In weeks one through thirteen, Matthew Stafford averaged 271 yards, 1.7 touchdowns and 0.7 interceptions per game. After his injuries all cropped up, he still averaged 272.5 passing yards, two touchdowns and 0.5 interceptions per contest. He was virtually the same before and after the injury, statistically.
If this has you hankerin' for some fantasy sports, try out Fan Duel! That link lets them know we sent you! It also gets you a 20% deposit match up to $500!
Then, follow Football Absurdity on Twitter!
After that, get free fantasy football advice by joining our Discord!
Finally, if you like what you read here, check out our podcast and our Patreon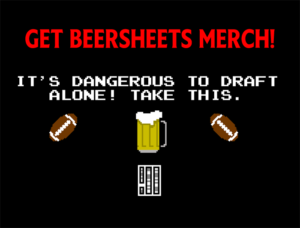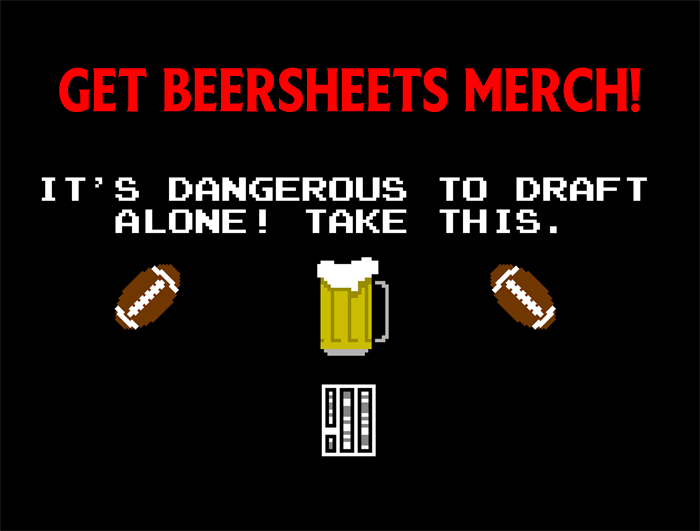 [Header Image Source: https://www.flickr.com/photos/mikemorbeck/16267750247/ under CC BY SA 2.0]