The 2020 Denver Broncos were the story of underachieving. There were so many things to get excited about for this iteration of John Elway's team. They added a bunch of weapons around Drew Lock. This put Lock as being out of excuses. Unfortunately, everything fell apart and Drew Lock probably isn't as good as we had thought or hoped he would be this season. Is there anything we should remember from their 2020 campaign for our 2021 fantasy football draft season? Other than Courtland Sutton tearing his ACL 31 snaps into the season?
What to Remember from the 2020 Denver Broncos Season
Last year, about Drew Lock, I wrote: "If he shows improvement and a willingness to chuck it downfield more, there's enough there to put him into sleeper consideration." Well, he did part of this, but not the other part. Drew Lock ranked third in the NFL in air yards per pass attempt. Basically, only two quarterbacks threw the ball downfield more often than Lock: Tom Brady and Deshaun Watson. Unfortunately, he led the league in a rather terrible stat: the difference between his intended air yards per attempt and his completed air yards. Lock loved to take shots downfield, futilely, before dumping it off underneath and letting the short passes try to keep the team on the field. Drew Lock sat atop this stat, with Carson Wentz (replaced) and Sam Darnold (about to be replaced) coming in second and third.
This next one is a cheat: Courtland Sutton tore his ACL just 31 snaps into the 2020 season. So, let's recycle some facts from 2019. The Broncos cleared the deck for Courtland Sutton partway through the 2019. They traded Emmanuel Sanders to the 49ers after the week seven loss to the Chiefs. Before this trade, Sutton averaged 5.1 catches, 5.1 catches, and 80.6 yards per game. He was on pace for seven touchdowns. After trading Sanders, Sutton struggled, dropping down to four catches for 60.9 yards per game, on a five touchdown pace. Now that he has WR1 reps under his belt, Sutton should take a big step forward, especially with Jerry Jeudy in tow to "steal" WR1 coverage from him.
With that in mind, let's turn to Jerry Jeudy. The rookie wide receiver had some of the most ignominious statistics possible for 2020. He ranked second in unfulfilled air yards, he led the league in incompletions on passes intended for him. At the same time, he received glowing praise not only from pundits but opposing players, for his talent. His route running was off the charts, but his bad hands betrayed him. He ended the year with eight drops, and it felt like all eight came in their week sixteen contest, where three brutal drops cost Jeudy. Things should go better for Jeudy next season, as his hands will improve and his role in the offense (25 deep shots in 2020) should mean more fantasy football production. At least, if Drew Lock is gone.
Noah Fant ended the year as a TE1 in half-PPR, both in total and on a per-game basis. Fant provided at-price value for those who leaned into him in fantasy football drafts, as he went around TE10-12 in most drafts, and finished as TE12. He wasn't great, but he wasn't terrible. But at the same time, the Okwuegbunam Effect was real. With Albert O around, Fant averaged 10.3/8.2/6.2 fantasy points in PPR/HPPR/standard. Without Albert O, he averaged 8.7/6.5/4.3. That's a significant drop but one that is easily explained. One fear was that Lock would… lock… onto his college teammate (Owkuegbunam) in the red zone, to Fant's detriment. Fant had nearly identical targets, receptions and receiving yards with and without Okwuegbunam. The difference? He scored no touchdowns in the games with Albert Okwuegbunam.
We thought that Melvin Gordon and Phillip Lindsay would end up splitting snaps almost down the middle, with maybe Melvin Gordon taking a slight advantage. Instead, the Denver Broncos took Phillip Lindsay and shoved him down to clear RB2 status on the team. Lindsay crossed the 50% snap threshold just once this season… when Melvin Gordon missed a game in week six. Gordon went under 50% of snaps just once this year, and had at least 60% of snaps in 9-of-15 games this season. Why should you remember this? If someone tells you that Phillip Lindsay potentially leaving in free agency clears up snaps for Melvin Gordon, you can know that they are very incorrect.
If this has you hankerin' for some fantasy sports, try out Fan Duel! That link lets them know we sent you! It also gets you a 20% deposit match up to $500!
Then, follow Football Absurdity on Twitter!
After that, get free fantasy football advice by joining our Discord!
Finally, if you like what you read here, check out our podcast and our Patreon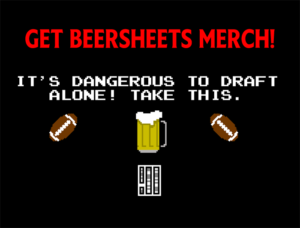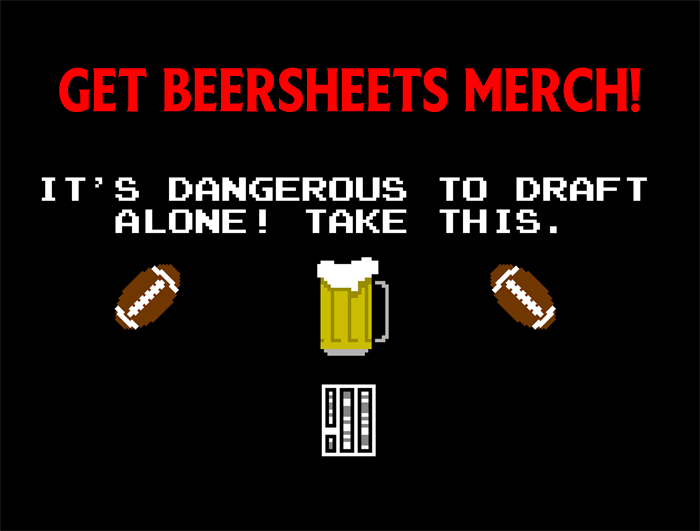 [Header Image Source: https://commons.wikimedia.org/wiki/File:Drew_Lock.JPG under CC BY SA 2.0]