The Cincinnati Bengals turned it around a lot faster than I had expected. They took a quarterback and wide receiver with their first two picks. You might have heard some hoopla about these guys (we'll get into them in a sec). Unfortunately, injury reared its ugly head for the Cincinnati Fightin' Large Cats this year. What should we remember about the Cincinnati Bengals' 2020 season in our 2021 fantasy football drafts?
What to Remember from the 2020 Cincinnati Bengals Season
Joe Burrow tore his ACL in week 11, and missed the rest of the season. Before that point, however, he was on pace to throw for 4,418 yards, a figure that would have surpassed Andrew Luck's 4,374 passing yards from his rookie year campaign. Unfortunately, he had just 12 touchdowns in his ten full games, so he would have challenged Baker Mayfield's rookie touchdown record. A record that fellow rookie Justin Herbert already broke. Burrow's LSU legs also never really came into play, as he topped 20 rushing yards just twice in his ten full games. With the ACL tear, it's unlikely we ever see that aspect of his game in 2021.
Like Joe Burrow, Tee Higgins ended his 2020 rookie campaign with an injury. Higgins injured his hamstring in the first quarter and did not return, ending his season. Higgins also logged no stats in week one in Cincinnati but ends his rookie year with 67 receptions on 908 yards his rookie year. Since 2010, 17 rookie wide receivers have crossed the 900 yard threshold. Stop me if you think these guys might be pretty good: D.K. Metcalf, JuJu Smith-Schuster, Terry McLaurin, CeeDee Lamb, Julio Jones, Mike Williams (Tampa version), Sammy Watkins, *whispers* (Kelvin Benjamin), Keenan Allen, Mike Evans, A.J.s Green and Brown, Amari Cooper, Michael Thomas, Odell Beckham and fellow 2020 rookie Justin Jefferson. The future is bright for Tee Higgins.
Joe Mixon went back to his home planet after week six, and Zac Taylor didn't have the heart to tell us. The team that brought us the season-ending six-week A.J. Green ankle injury gave us the Joe Mixon reboot in 2020. Before that point, Mixon was getting a lot of opportunity, however. His 23.3 touches per game would have been second in the league, with 373 over the course of a sixteen-game season. Seven running backs averaged over 20 touches per game, and only two ended with fewer than 100 yards per game: Mixon and Josh Jacobs. If you drop his outlier blowup game from the equation, wherein he had 181 yards… Mixon averaged just 77 yards per game. This is also the third time in four seasons that Joe Mixon missed at least two games.
"This is the way A.J. Green's Bengals career ends, not with a bang but a whimper." T.S. Eliot probably wasn't predicting the future when he wrote The Hollow Men, but it truly signifies what happened to Green in what will likely prove to be his last year with Cincinnati. He led the league in unfulfilled air yards, but I doubt that matters in 2021. Green notched zero catches in five games and failed to top 40 yards in ten games. He just… disappeared. It didn't matter who was under center. Green had plenty of targets, just no production with said targets.  Green had at least 9 targets five times in 2020, hitting 8/96 as his highwater mark. 37 wide receivers had at least three games with double-digit targets. Only A.J. Green and JuJu Smith-Schuster hit that level without having at least one 100+ yard game on the year.
The entire Cincinnati offense contracted significantly after Joe Burrow went down in week eleven. Prior to that moment, the Bengals averaged 22.7 points per game. After that point, they lost a whole touchdown (plus some), averaging 15.3 points per game. Things should get back to normal for Joe Burrow and the Bengals in 2021. After all, they'll have one of two guys to average over 20 touches per game while also having fewer than 100 yards per game!
If this has you hankerin' for some fantasy sports, try out Fan Duel! That link lets them know we sent you! It also gets you $5 bonus cash to play with if you make a deposit.
Then, follow Football Absurdity on Twitter!
After that, get free fantasy football advice by joining our Discord!
Finally, if you like what you read here, check out our podcast and our Patreon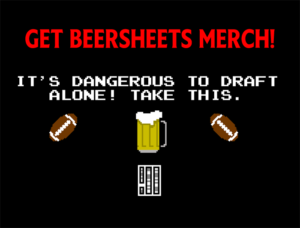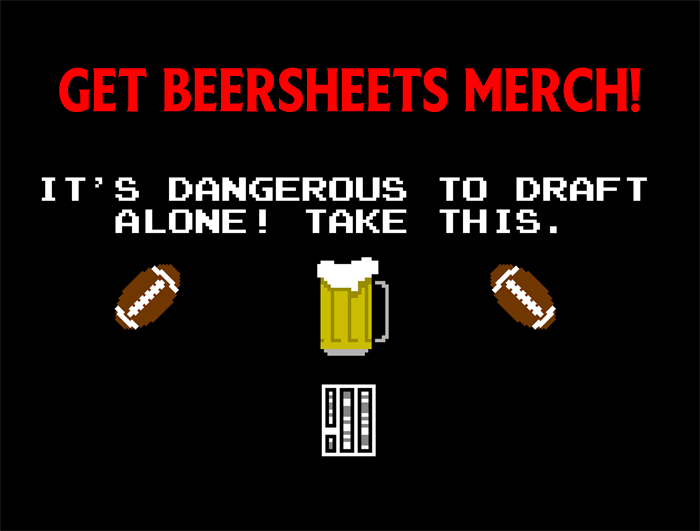 [Image Source: https://upload.wikimedia.org/wikipedia/commons/0/05/Joe_Mixon_vs_Browns_2019.jpg, cropped under CC BY SA 2.0]