The Arizona Cardinals still hope to make the playoffs in their second year with Kliff Kingsbury and Kyler Murray. As for their fantasy football season—their first with superstar wide receiver DeAndre Hopkins—it is over. It's time to remember the ups and downs of the 2020 Arizona Cardinals, to see what we need to remember when we look back on this team in August of 2021.
What to Remember from the 2020 Arizona Cardinals Season
As I write this, Kyler Murray sits as the QB1 on the year (though a big game from Josh Allen on Monday Night Football could change things). Murray injured his AC joint in the week 11 Seahawks-Cardinals tilt, and it split his season in half. Before the AC joint sprain, he played on 4,230 passing yards, 30 passing touchdowns, 13 interceptions, 990 rushing yards, 16 rushing TD pace. After the AC sprain, he played on a pace of 3,968 passing yards, 22 passing TDs, 13 picks, 630 rushing yards, and just three touchdowns. It greatly changed the way he played and lowered his fantasy point potential.
One thing people don't really remember is the massive freak out we had as a community about Kenyan Drake suddenly showing up in a walking boot in August. He started the season predictably slow, notching about 67 yards per game, scoring twice, in the first five games. His ankle must have gotten much better between week five and six because after that point, he averaged an additional fifteen yards per game (81.9) and he scored seven touchdowns in eight games.
Kenyan Drake is on the transition tag, so his return to Arizona is nothing guaranteed. If he takes off in free agency, then the Arizona Cardinals likely turn to an in-house replacement, Chase Edmonds, in 2021. If Edmonds takes over as the lead back in 2021, then we should look to his two games where he played more than 60% of snaps. In those games, he played two tough run defenses (Miami and Seattle), and came out of it with 233 yards in those two games, on 40 touches. For his career, he has four games with over 60% snap share, and he ended up only 88 yards once.
One of the things we worried about with DeAndre Hopkins making his way to Arizona from Houston was his workload. We shouldn't have worried. "Nuk" normally commanded about 30% of the Texans' air yards and targets in his time there. That didn't change in Arizona, where he ended up with 32.86% of Arizona's air yards, and 29.2% of their targets. His air yards ranked twentieth, but his target rate ranked third in the NFL. He ended the fantasy football season super hot, averaging over 100 yards per game in December.
Larry Fitzgerald hasn't committed if this will be his final go-round with the Arizona Cardinals. After all, it's been a helluva seventeen-year career. He's definitely taken a step back, with 2020 marking his first season under 100 targets (72). Fitzy ended up under 6.5 yards per target for the first time since 2012. In 2012, he had a mix of John Skelton, Kevin Kolb, Ryan Lindley, and Brian Hoyer throwing to him (not quite his 2020 QB, Kyler Murray). In the end, it's ultimately 72 targets that clear up in 2020. With Christian Kirk getting only 79 targets this season, this is a Christian Kirk fact. If you want a second Christian Kirk fact, he had six touchdowns this year. That is as many as his first two years, combined. He's due for a post-hype breakout in 2020. After all, Corey Davis and DeVante Parker taught us that anything is possible.
If this has you hankerin' for some fantasy sports, try out Fan Duel! That link lets them know we sent you! It also gets you $5 bonus cash to play with if you make a deposit.
Then, follow Football Absurdity on Twitter!
After that, get free fantasy football advice by joining our Discord!
Finally, if you like what you read here, check out our podcast and our Patreon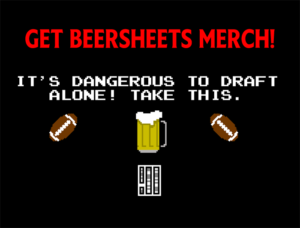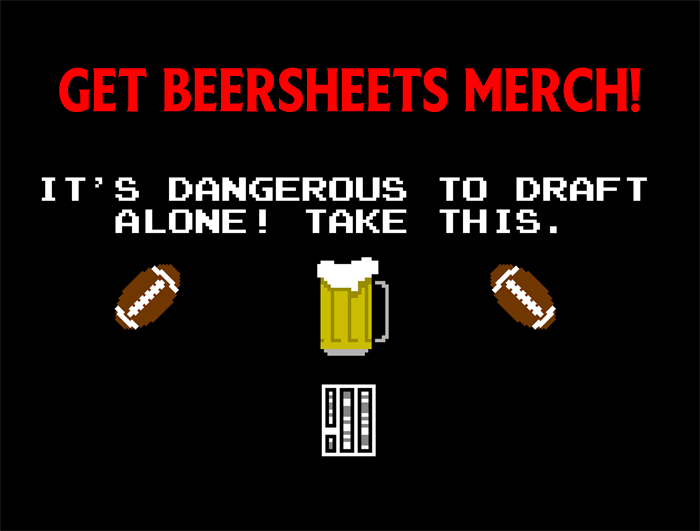 (Header Image: Public Domain Photo, taken by U.S. Air Force photo by Airman 1st Class Aspen Reid)