There is nothing sadder than when a good quarterback goes bad. In the case of Philip Rivers, there is no denying that we are seeing a shadow of Rivers' former greatness. However, over the last four weeks, Philip Rivers has suddenly found himself fantasy relevant again. Given his age and slow start to the season, it is hard to trust Rivers. The question I want to be answered is what should we expect from Philip Rivers.
Rivers Advanced Passing Stats
At first glance, Philip Rivers isn't having that bad a season. He is in the top third of the league in almost every major category. Where he falls below the mark are two key categories – touchdowns and interceptions. In both categories, Rivers ranks fifteenth, which puts him right around the league average.
However, these numbers are deceiving. A closer look at advanced passing metrics tells a different story.  Specifically, the story Rivers air yards tells is a cautionary tale of a man who can't throw the ball downfield anymore.  Philip Rivers Intended Air Yards per Pass Attempt is 7.0 yards, which ranks 27th among starting quarterbacks. His Completed Air Yards per Completion also ranks 27th at 5.4 yards. The only area in the passing game where Rivers is excelling is in his Yards After Catch per Completion. Here, Rivers ranks third among all quarterbacks with 6.0 yards.
Advanced Passing Stats Over Last Four Games
Over his last four weeks, Rivers seems to have had a resurgence.  During this stretch, Philip Rivers has thrown for 1112 yards, 9 touchdowns, and 2 interceptions. Those touchdowns account for almost half of Rivers touchdowns on the season. This seems to indicate that Rivers might have only struggled early for reasons relating more to Covid than to age.
Unfortunately, a breakdown of his past four games indicates that Rivers' recent success has more to do with schemes benefiting his limited abilities than an actual improvement on his part. During his four-game hot streak, Philip Rivers Air Yards have actually regressed.
Philip Rivers Intended Air Yards per Pass Attempt is now only 6.2 yards compared to the 7.0 yards he is at on the season. His Completed Air Yards per Completion also dropped from 5.4 to 4.6 yards. In both these categories, the football is traveling almost one yard less than it has all season. Conversely, Rivers Yards After Catch per Completion went up from 6.0 yards to 6.7 yards
Philip Rivers Absurdity Check
While Philip Rivers has had a nice four-week stretch, I would be hesitant to start trusting him. All indications show that Rivers has actually regressed over his best stretch of the season. Rivers' recent successes are more an indictment of who he has faced, rather than how he has improved. It also makes me think that Frank Reich does not get nearly the amount of credit he deserves. Unfortunately, we are witnessing the death knell of one of the best quarterbacks of the past decade. Rivers is going to have the occasional great game, but his time has clearly passed.
If this has you hankerin' for some fantasy sports, try out Fan Duel! That link lets them know we sent you! It also gets you $5 bonus cash to play with if you make a deposit.
Then, follow Football Absurdity on Twitter!
After that, get free fantasy football advice by joining our Discord!
Finally, if you like what you read here, check out our podcast and our Patreon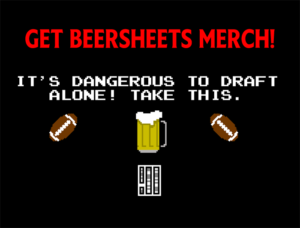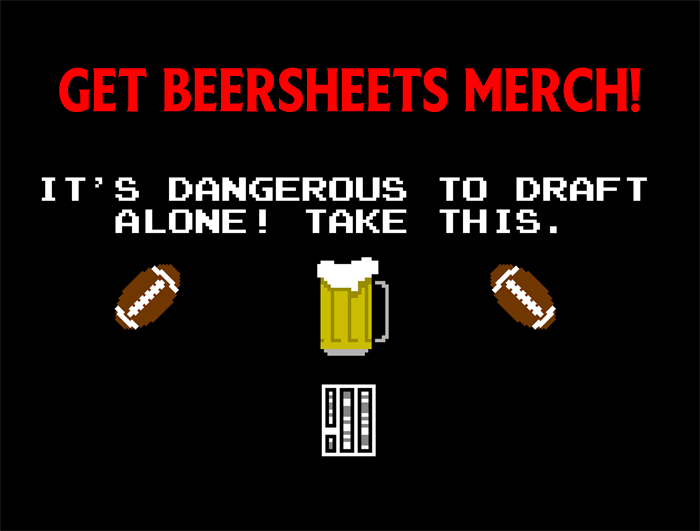 (Header Image Source: https://commons.wikimedia.org/wiki/File:Philip_Rivers_2014.JPG, cropped, under CC BY-SA 4.0)