It's time for the 2020 fantasy football playoffs. Hopefully, you have all the guys you need on your roster already. If you don't, we have a quarterback sleeper list here for you to help you win this week. To qualify as a quarterback sleeper, a player needs a roster percentage under 50% (checked on Yahoo!). For deep leaguers, we have a quarterback sleeper available in at least 90% of Yahoo! leagues.
Quarterback Sleeper #1:
Philip Rivers at Las Vegas (40% rostered)
Philip Rivers has sorted out the issues that plagued him to start the season. Maybe he got some French fries in his burritos or something, but Rivers has finally started to look like the Rivers of old. He has multiple passing touchdowns in five of his last seven games. Rivers also has dipped below 260 yards passing just once in that span. The days of bad Phil are over in Indianapolis, and he gets a Raiders team that is ready to let him continue his steamroll.
The Raiders allow the ninth-most fantasy points to quarterbacks, including three touchdowns to Sam Darnold last week. Three scores doesn't seem like a thing for me to put in italics, but when you consider that it's the Jets, then you have to grade on a curve. The Raiders have been up-and-down against opposing quarterbacks lately, but that has more to do with Matt Ryan and Drew Lock than anything else. Rivers should be good to go for this game against a former divisional rival.
Quarterback Sleeper #2:
Andy Dalton at Cincinnati (14% rostered)
It's time for a revenge game!!! Andy Dalton returns home to Cincy, where he spent years being just okay. The Bengals would love to be "just okay" at this point, as they're quickly circling the drain after losing both Joe Mixon and Joe Burrow. They're middling in fantasy points allowed to opposing quarterbacks, but that's because the last three guys didn't really have to throw against them. Alex Smith, Daniel Jones and Tua Tagovailoa combined for about 36 fantasy points. Up to that point, however, opposing QBs averaged a whopping 21.04 fantasy points against them. Dalton has thrown for six touchdowns and three interceptions in the three games since Dallas had their bye, and played two very difficult opponents (Washington and Baltimore) in that span.
Deep League Quarterback Sleeper:
Mitchell Trubisky versus Houston (10% rostered)
Oh boy. I can't believe we're here, but I'm recommending Mitchell Trubisky. He'll also be a sleeper down here for the next few weeks. The Bears host the Texans this week, who allow the fourteenth-most fantasy points to opposing quarterbacks, but who will also be without Bradley Roby for the rest of the season. Three quarterbacks in a row have at least 285 passing yards against the Texans (including Cam Newton, who has about 450 passing feet in the past couple of games). The only QB in the last ten weeks to go under 250 passing yards against the Texans was Baker Mayfield… in a monsoon. Trubisky is going to get you a decent floor game. He's thrown the ball 80 times in the last two games for about 250 yards, 2 touchdowns and a pick per game.
If this has you hankerin' for some fantasy sports, try out Fan Duel! That link lets them know we sent you! It also gets you $5 bonus cash to play with if you make a deposit.
Then, follow Football Absurdity on Twitter!
After that, get free fantasy football advice by joining our Discord!
Finally, if you like what you read here, check out our podcast and our Patreon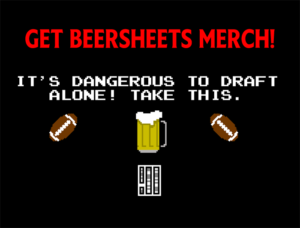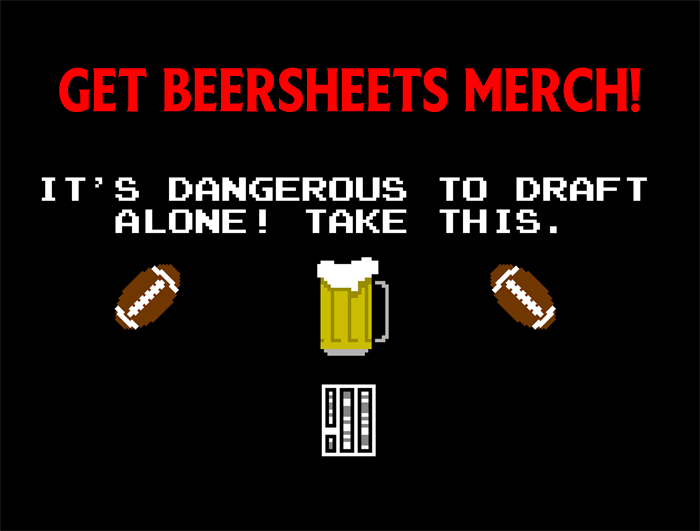 (Header Image Source: https://commons.wikimedia.org/wiki/File:Philip_Rivers_2014.JPG, cropped, under CC BY-SA 4.0)