The entire NFL is trying to get itself cut from your whole fantasy football teams. Between COVID-19 and injuries, this is a uniquely frustrating fantasy football season. But, we keep moving forward. For most of us, this is the last week before the fantasy football playoffs. That's why the cut list is here to help you move guys off your roster as you prepare to make the additions that push you forward to fantasy football glory.
QB Cut List (1QB Leagues Only)
Jared Goff, Los Angeles Rams (77% rostered)
Jared Goff hit a new low this week. He didn't hit 200 yards, he threw zero touchdowns and he had three turnovers. This came on the heels of a three-touchdown effort in week 12 against the Buccaneers. Unfortunately, Goff never played on a pace that justified keeping him through his struggles: 282 yards, 1.6 touchdowns, and 0.8 picks per game. You can move on if you need to.
Derek Carr, Las Vegas Raiders (57% rostered)
Maybe do this one after he plays the Jets next week, who are the fourth-best QB matchup. Unfortunately, the best QB matchup took him to school this week. He had four turnovers, 215 passing yards and zero touchdowns and looked dreadful and mismatched overall. Move on from Derek Carr… if not just to protect you from yourself.
RB Cut List
Le'Veon Bell, Kansas City Chiefs (64% rostered)
Bell had 32% of the Chiefs' offensive snaps on Sunday, and that marks the fifth-straight game with the Chiefs that Bell gets 33% of snaps or fewer with KC… out of five weeks.  Bell tallied 4.2 fantasy points, making four-of-five games wherein Bell had 5.5 or fewer HPPR fantasy points. He just doesn't get the snaps to justify keeping him around as anything but a Clyde Edwards-Helaire handcuff at this point.
Jerick McKinnon, San Francisco 49ers (63% rostered)
Jeff Wilson Jr. and Raheem Mostert returned for San Francisco and McKinnon ended up back in the nether-realm. He had just six opportunities and 26% of snaps. Those were third on the team. You don't need to hang onto the third fiddle on the Niners, unless you have nobody better to add.
J.D. McKissic, Washington Football Team (59% rostered)
It was fun while it lasted, but Antonio Gibson wrested control of this backfield from McKissic and is running with it. Pun intended. McKissic had 41% of the snaps, but just three touches on Thanksgiving while Washington scored 41 points. He's the secondary back for Football Team, but he isn't someone you need to go out of your way to use.
Brian Hill, Atlanta Falcons (47% rostered)
It was all in place. No Todd Gurley, a top-five running back matchup, and all the opportunity in the world. Instead, Brian Hill had fourteen opportunities that totaled 55 yards. It was a fun dream, but even with no Todd Gurley, he splits enough with Ito Smith to make no sense in keeping him.
WR Cut List
Will Fuller, Houston Texans (100% rostered)
Fuller tested positives for PEDs and will be suspended for six games. This will cost him the rest of the 2020 fantasy football season.
D.J. Moore, Carolina Panthers (98% rostered)
Check his injury status before doing anything insane. But, if you don't know, Moore suffered a gnarly looking leg injury on Sunday. If he's out for the season, that's an easy drop for you.
Jamison Crowder, New York Jets (72% rostered)
Before losing time to a left foot injury, Crowder was the cream of the Jets' WR crop. He had 46 targets in four games, and he averaged 7.3 receptions for 96 yards per game. Since he returned, he has six targets, three catches, and 42 yards per game. The Jets are a complete mess, and a passing game that now includes Denzel Mims and Breshad Perriman is just too crowded to help your fantasy football rosters.
Travis Fulgham, Philadelphia Eagles (67%)
Send him back, from Wentz he came. He posted two catches for 16 yards in the two games before the MNF Eagles debacle… At least he had two catches for 16 yards in one game this time.
A.J. Green, Cincinnati Bengals (47% rostered)
He had three targets for zero catches this week. The Bengals are a mess, and A.J. Green is the main loser in this group. Tyler Boyd and Tee Higgins are both on notice, but a Burrow-less Bengals leave me with no interest in A.J. Green.
TE Cut List
Jared Cook, New Orleans Saints (74% rostered)
I wrote a whole article about it. You can read that instead. In short: no Brees, no Cook. And there's no Brees, so that means no Cook.
Jimmy Graham, Chicago Bears (40% rostered)
Remember when we liked Jimmy Graham? What a wild time that was. He has six targets and three catches for 32 yards over his last two games. The Bears are falling apart and Jimmy Graham is no exception. Cole Kmet outsnapped him and ran more routes than Graham on Sunday Night Football.
Keep in mind that all of these drop candidates are recommended drops, they are merely candidates to clear out space on your roster. Second quarterbacks and second tight ends should be the first to go to make room for the hot new running backs or tight ends you want to get on your roster. Good luck with all your waiver wire moves in week 12!
If this has you hankerin' for some fantasy sports, try out Fan Duel! That link lets them know we sent you! It also gets you a 20% deposit match up to $500!
Then, follow Football Absurdity on Twitter!
After that, get free fantasy football advice by joining our Discord!
Finally, if you like what you read here, check out our podcast and our Patreon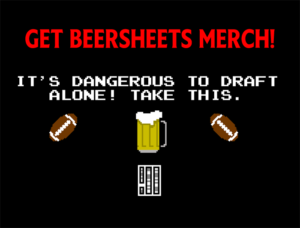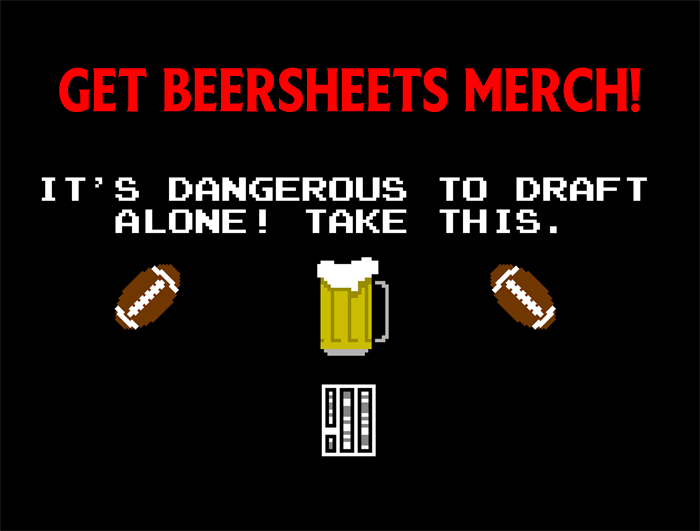 [Image Source: Everywhere on Twitter Laughing at Derek Carr Last Week]