When we talk about Jimmy Graham on our fantasy rosters, we aren't imagining a real team. We are discussing Shangri-la. We are discussing the Elysium Fields. Or Xanadu. A mythical team where all our players are mythical heroes of legend who can do no wrong. Where tight ends are fearsome warriors who routinely become the focal point of their offense. In the real world, tight ends are a position you desperately hope to fill, unless you were lucky enough to get one of the premier guys. For the last few years, people have been waiting for Jimmy Graham to be great again. Let's be real. Jimmy Graham is a myth. He no longer exists. But that doesn't mean the Jimmy Graham we have now is bad. The question we need to ask ourselves is how good is Jimmy Graham?
Jimmy Graham's role on the Chicago Bears
First, I want to take a look at Jimmy Graham's role in the Chicago Bears offense. Because of the way the Chicago Bears use tight ends, Graham is essentially their number two receiver. He is second on the team in targets, receptions, and receiving yards. Most important of all, he leads the Bears in touchdowns. When you are looking for the opportunities that a player will get in a specific offense, Graham checks all the boxes.
Perhaps most interesting of all about Jimmy Graham is his red zone usage. For tight ends, the red zone is where they are going to make their money and win you your fantasy championship. Here, Graham's numbers look even more impressive. Inside the 20-yard line, Jimmy Graham sees 29% of the Chicago Bears targets. Even more impressive is that inside the 10, Jimmy Graham sees 40% of the team's targets. This means that the Bears are going to give Graham every opportunity to score touchdowns.
Jimmy Graham's role among tight ends
Tight end plays in fantasy football are mostly about the opportunity. The position, by its very nature, does not allow for a lot of opportunities. There are only 13 tight ends with 30 or more targets on the year. For comparison, there are 45 wide receivers who have been targeted 30 or more times. That is almost three times as many wide receivers getting an opportunity baseline. When you are grabbing a tight end, you want a guy who is going to get opportunities. As you've probably already figured out, Jimmy Graham is getting more opportunities than most fantasy tight ends.
In the 2020 NFL season, Graham is fifth in targets, sixth in receptions, and fifth in targets among all tight ends. Jimmy Graham's usage isn't just impressive within the confines of the Bears locker room. He is also killing it across the NFL.
I've saved my favorite stat for last. The question I'm sure you were already wondering – how does Graham's red zone usage compare to other NFL tight ends? I'm glad you asked, loyal reader.  Inside the 20-yard line, Jimmy Graham has the second-most targets and receptions among TEs, behind only Travis Kelce. When we get inside the 10-yard line, he's still only behind Kelce in targets and receptions. The only tight end who is getting more red zone opportunities than Graham is Travis Kelce, the best tight end in football. You can't get in better company than this.
Absurdity Check
What makes this article an Absurdity Check is that Fantasy Pros consensus rankings have Jimmy Graham as the 22nd best tight end for the rest of the season. That ranking is madness and colored by our diminishing expectations of Jimmy Graham. I'm not gonna lie to you. Graham ain't the same Jimmy Graham we all loved in New Orleans, but that doesn't mean he has no value. Right now, Jimmy Graham is the TE7 on the season. Graham has scored at least one touchdown in three of his last six games. Most important of all, all signs point to Graham maintaining that production, at the very least. So if you ask me the question of how good is Jimmy Graham, my answer is pretty damn good.
If this has you hankerin' for some fantasy sports, try out Fan Duel! That link lets them know we sent you! It also gets you a 20% deposit match up to $500!
Then, follow Football Absurdity on Twitter!
After that, get free fantasy football advice by joining our Discord!
Finally, if you like what you read here, check out our podcast and our Patreon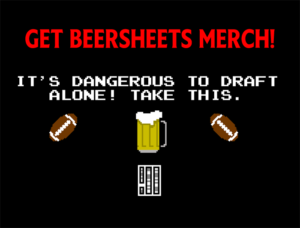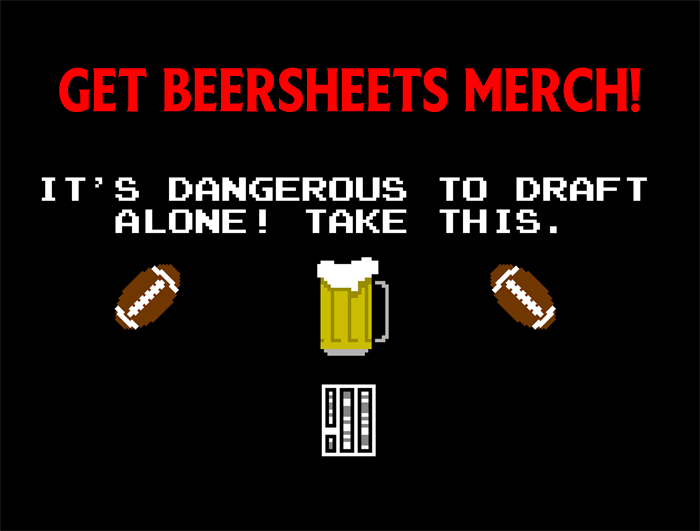 [Image Source: https://upload.wikimedia.org/wikipedia/commons/3/30/Jimmy_Graham.JPG, cropped, under CC BY SA 2.0]