1. Fantasy Football Puzzles: Crossword
These fantasy football puzzles reflect top performances in week 1. Use your super-smart brains to solve all of them then share them with your leaguemates so you can make fun of them when they don't solve them all. For all of our puzzle archives, click this link with your super-smart fingers!
Note: This crossword does not include the Monday games so BEWARE!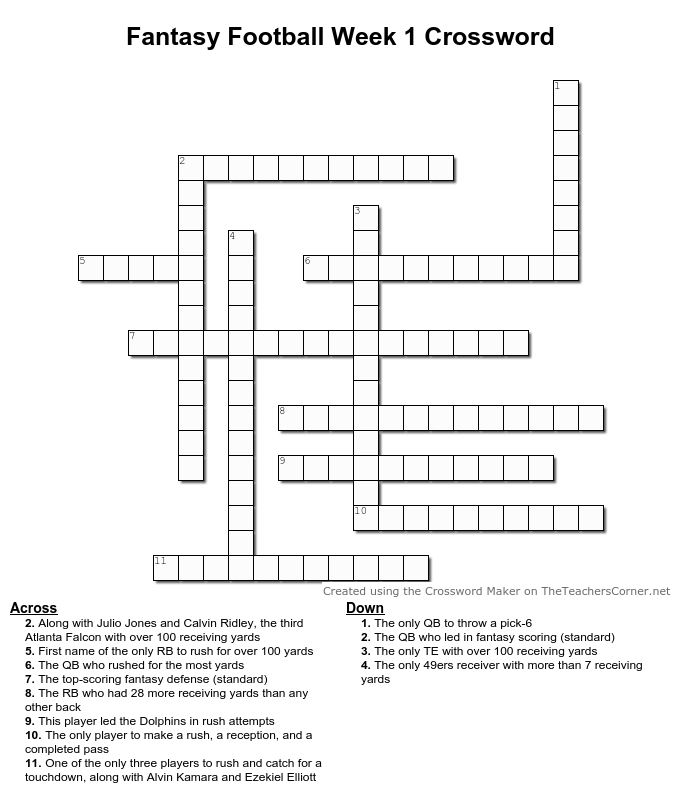 For the answers, click here
2. Fantasy Football Puzzles: Cryptogram
Solve this cryptogram tweet:
.UHNO YVKJD VFG NG PMVG DLF INNG VF ,VPMS VQN IVVH DLF GDNU WZMYO PNG DVPLG VVYFG GDMU VFG
From https://twitter.com/NFLResearch
For the solution, click here
3. Fantasy Football Puzzles: Rebus
Solve this challenging rebus for an important fantasy football tip. Then remember that tip forever. Then succeed at fantasy football and life.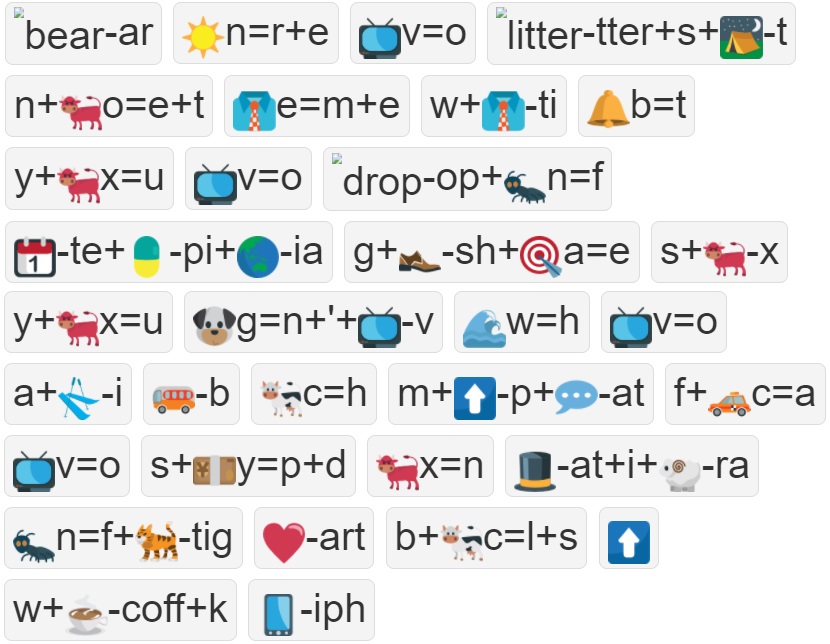 Courtesy of https://www.festisite.com/rebus/
For the solve, click here
[EDITOR'S NOTE: "=" means "replace with, so the second rebus is "sun, replace n with r + e"]
4. Fantasy Football Puzzles: Mashagrams
The following three sentences are made from rearranging the letters in two high-performing week one running backs. Can you unscramble each pair of names?
A SMITHEREENS THYMINE HOMER
A CLAVICHORD CONKS IRONS
SCHOOLMARM JABS CLOWN JOB
For the unscrambling, click here
5. Fantasy Football Puzzles: Blurred Search
There are ten players in this word search. However, there is no list of which players. However, all ten players fit into a common category, which should become clearer as more are found. How many player names can you find?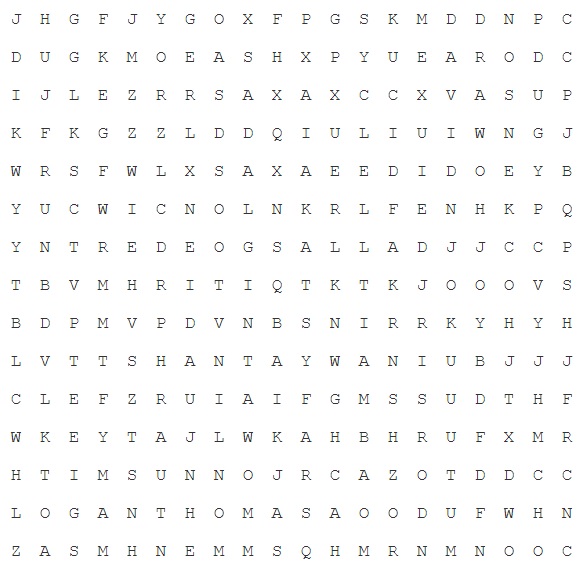 For the reveal, click here
How many of these were you able to solve completely? If it's more than zero, you should feel great about yourself and have a wonderful day. However, If it's less than one, you should feel great for practicing, gaining valuable steps toward mastery of a challenging area.
If this has you hankerin' for some fantasy sports, try out Fan Duel! That link lets them know we sent you! It also gets you $5 bonus cash to play with if you make a deposit.
Then, follow Football Absurdity on Twitter!
After that, get free fantasy football advice by joining our Discord! Also taking suggestions for future puzzle formats, again via Discord!
Finally, if you like what you read here, check out our podcast and our Patreon