Thursday Night Football feels like a million years ago. We barely remember that we might have seen a changing of the guard in Kansas City… No, not Clyde Edwards-Helaire getting Damien Williams fired on his year off. I am referring to Demarcus Robinson's almost breakout party leaving Mecole Hardman owners wondering if they should make the swap. Let's figure out if we should drop Mecole Hardman to make the switch to Demarcus Robinson in this Kansas City Chiefs passing game?
Demarcus Robinson (6'1", 204 lbs, Round 4, Pick 126 overall, 2016)
Demarcus Robinson has kicked around on the Chiefs for four seasons, with this marking his fifth year with the squad. I know that DeVante Parker made fifth-year breakouts all the rage last year, but given that he hasn't snatched the #2 role in KC yet, that doesn't make me excited. He had career highs in targets, catches, and yards last year: 32 catches on 55 targets, and 449 yards receiving. That's not too great! All told, he's topped 60 yards three times in his five-year career (and one was a one-catch, 89-yard game in 2018). He has a monstrous 6/6, 172 yards, two-touchdown game on his resume but he has no sustained production.
If you exclusively look at his games with over five targets, he averages 57 yards per game, with nearly half that production coming against the Raiders in week two last season. That Raiders game represented 38% of his yardage last year. His career highs in targets (19 combined targets in two games) saw him end up with 8 catches for 66 yards… combined. Yikes.
Now, the reason for the season: Demarcus Robinson had the loudest three-catch, 20 yard game in history. We spent all offseason hoping to not die from COVID-19 to see Demarcus Robinson almost have two touchdowns. Refs called back a deep shot and Robinson straight up dropped a second touchdown on 48% of the team's snaps. So in the end, Demarcus Robinson didn't really do anything in week one. He has four top-36 weeks in his entire career, so he also hasn't done anything.
Mecole Hardman (5'10", 187 lbs, Round 2, Pick 56 overall, 2019)
Last offseason, we got all hot-and-bothered by Hardman. Tyreek Hill had a looming suspension, and the Chiefs took Hardman in the second round. We had visions of him stepping in for Reek and smashing. While I banged the "maybe don't think a rookie will replicate the work of one of the best wide receivers in the game" table (and was right), Hardman already flashed potential.
While we haven't seen the top-twelve weeks from Hardman we hoped for, he already turned in more top-36 games last season than Demarcus Robinson has his whole career (Hardman has 6 such games in one season, and Robinson has 5 in five seasons). Hardman also outperformed Robinson last year, turning in 538 receiving yards and 6 touchdowns on 41 targets. Overall, he had six usable weeks and ten not-so-usable weeks, which is a pretty standard pattern from rookies.
Now, the reason you're here: against Houston in week one, he had one reception: a six-yard tap pass on a sweep. Forget air yards, his passing game contribution on Thursday is in air inches. That having been said, I'm not worried. After all, he was literally the best player for QB rating when targeted last season, yards per target, and fantasy points per target (Robinson ranked #49, #47 and #42 in these stats, respectively).
Absurdity Check
I know it's hard to look at what Demarcus Robinson almost did last week, and what Mecole Hardman did (or more specifically, what he didn't do), but don't drop Mecole Hardman for Demarcus Robinson. The non-Tyreek Hill, non-Travis Kelce wide receivers in Kansas City are rollercoaster rides. I'm going to bank on the guy who has already shown through one season that he's better than the other guy through five seasons. The Absurdity Check result on dropping Mecole Hardman for Demarcus Robinson? That's absurd. Don't do that.
If this has you hankerin' for some fantasy sports, try out Fan Duel! That link lets them know we sent you! It also gets you a 20% deposit match up to $500!
Then, follow Football Absurdity on Twitter!
After that, get free fantasy football advice by joining our Discord!
Finally, if you like what you read here, check out our podcast and our Patreon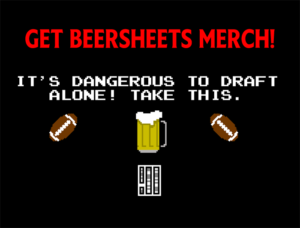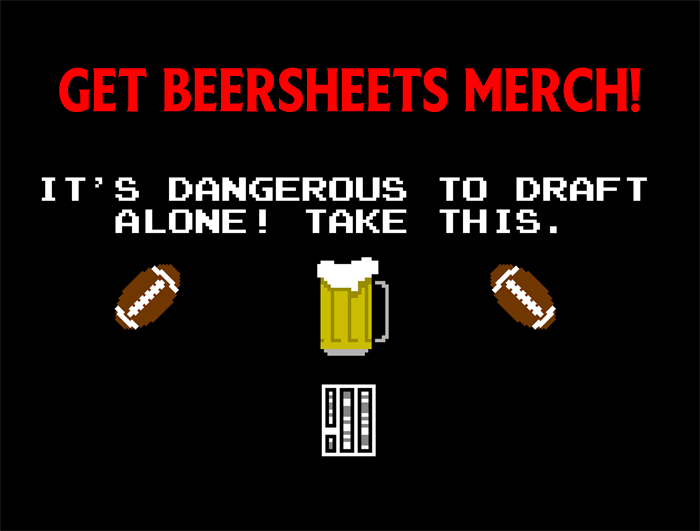 [Image Source: Kansas City Chiefs on Twitter]