This is the point in the season where we start to really enjoy the downfall of the hopeful. As a Bears fan with a brain, I knew we'd crap the bed this year and so I had tempered expectations. The close of week twelve is now telling some people who are drinking crazy straight from the hose that maybe, just maybe, they should take a breather. Last week, Saint Nick Foles came back to save the Jags but ran into the buzz saw that is Ryan Tannehill. I am sorry for your loss Jacksonville Jaguars, but your season is over!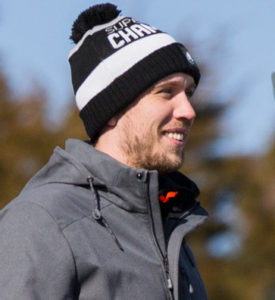 On paper, a game against any Ryan Tannehill led offense should be a favorable one for you. However, when you stack Tannehill next to Mariota, it's multiplying to negative careers for one amazing positive roller coaster ride. At one point, the Titans scored four touchdowns in six plays, which knocked what little wind was left in the sails for the Jags well out of the way.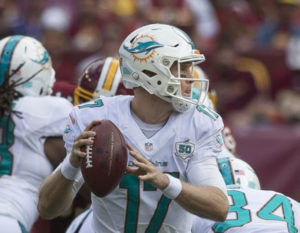 Foles was back at it tossing for 272 yards but zero touchdowns on the day. Fournette found pay dirt with a couple of nosedives from a yard out but other than that, the Jaguars offense was well, very Jacksonville-y. Coach Marrone fielded questions about his job security, which isn't fair when divisional rival Bill O'Brien is sputtering with Deshaun Watson at the helm. 
Jacksonville's defense tore apart the Titans in their first matchup this season before Ryan "King of the" Tannehill resurrected his career and this team's playoff hopes. The Jags only sacked the Titans' quarterback once as he beat them on the ground for two rushing touchdowns. Anytime a QB gets a rushing touchdown the defense should have to stop and do push-ups as an apology. 
Derrick Henry again had a solid game, to say the least: 159 yards rushing, a couple of touchdowns, and a big 74-yard run. One could only imagine if Jalen Ramsey would have been able to catch Henry in the open?! We will never know. 
Jacksonville is now two years removed from their threshold loss in the playoffs to the Patriots. The hangover curse seems to have hit the swamp town worse than most playoff losers (minus the Falcons, but I think they've given up on football). 
The Jaguars are now 4-7, which is certainly more embarrassing than residing in Jacksonville. They'll have plenty of time to regroup, wax Minshew's mustache, and draft some defensive playmakers. The AFC South is a wide-open division of four teams that aren't sure they really want to win it. Maybe 2020 is the year of the Jags?! It is an election year after all. 
Every week, Mike Maxwell writes a team's obituary. Last week, Mike Maxwell told the Philadelphia Eagles "Sorry For Your Loss"
For free fantasy football advice, join our Discord and follow us on Twitter
(image sources, all under creative commons:
https://commons.wikimedia.org/wiki/File:Nick_Foles_Philadelphia_Eagles_Super_Bowl_LII_Victory_Parade_(40140602902)_(cropped1).jpg
https://commons.wikimedia.org/wiki/File:Ryan_tannehill_2015.jpg