My butt hurts.
I'm sitting here, on a pillow, and there's a faint smell of blood in the air. I'm scared to check. I'm scared to look at that bloody, slightly-poopy mess and maybe go to the hospital.
Still, I'm less scared to check that than to check the bloody, poopy mess that is my week 3 fantasy scores.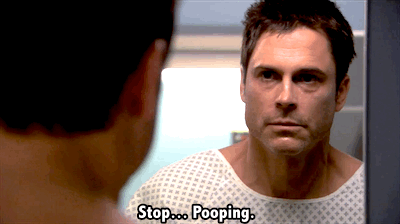 What happened in fantasy football week 3? On to the meltdown!
Dolphins at Cowboys
I had Dak Prescott in exactly 44.4444 % of my leagues, so of course he gave me a heart attack with his 1 TD, 1 INT first half. By the time I was in the ICU recuperating, he had already come through with an exceptional second half. Dallas is the real deal, both IRL and in fantasy folks, shove them onto your roster like I shove rare-cooked steak down my gullet.
On Miami, Preston Williams might be flex-worthy. He had 4 catches for 68 yards. No one else is worth even getting onto your bench, however. Yes, that includes Kenyan Drake, who had 15 touches for 72 yards, but fumbled less than 10 yards away from the end zone. A lot of people are keeping him on the bet that he'll be traded, but wow that's a lot of capital to invest on a guy who might become a less-bad team's 3rd down back.
Dallas' backup back Tony Pollard proved he is worthy of speculation in games where Dallas is expected to win heavily: 102 rushing yards and a score. The Cowboys play the Jets week 6.
Everyone else did as well as expected: Cooper caught 2 TDs, Dak spread Michael Gallup's missing targets around pretty evenly, my fantasy teams under-performed. Life sucks, let's move on!
Bengals at Bills
Josh Allen rewarded owners who started him but also didn't hope for too much: 243-1-1 with 46 rushing yards. I'm so glad I got a discount on him in our podcast's Draft.com daily fantasy challenge, because I'll take mediocrity over abject failure at this point.
Frank Gore rushed for the same number as his age with 76 yards and a score. Buffalo's passing game disappointed: John Brown had just 4 moderate catches. Cole Beasley had 8 catches and Dawson Knox had a score, which is great if you are freaking psychic enough to start either of these unrosterable guys.
Joe Mixon didn't make fantasy owners cry for the first time this season, with 95 total yards and a score. Tyler Boyd continued to prove he has a high floor with 6 catches for 67 yards. Other than that, who cares: Don't roster any other Bengals, don't start any other Bengals. Just… Stop. A bengal is just a big, dumb cat.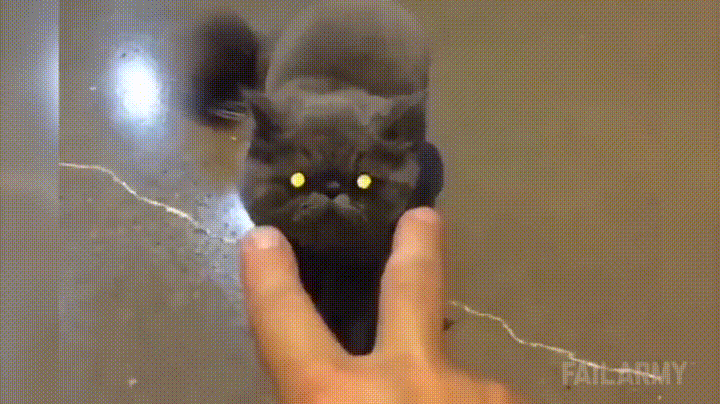 Lions at Eagles
Matt Stafford proved he can't be trusted after many pundits predicted him to have an exceptional week: 201 yards and a TD. Marvin Jones proved I can't be trusted after declaring him a bad player to own, with 101 yards (over HALF of his team's passing yards) and a score. Kerryon Johnson showed that management will make him a bell cow with 20 carries (YAY!) but they might rethink this after he only came up with 36 rushing yards (BOO!) Golladay lost many owners a fantasy match with 2 catches for a piddling 17 yards. Detroit might be the worst undefeated team in history.
Carson Wentz rebounded from an injury-plagued week 2 with 259 yards and two passing TDs. Miles Sanders had his coming out party with 126 combined yards, although that NO GOOD VULTURE Jordan Howard had the only rushing score. Nelson Agholor had two scores and should probably be an auto-start going forward until he proves he is unreliable, which will probably happen in week 4.
Jets at Patriots
Who would've guessed that the Jets DST would outscore the Patriots DST? NOT ANYONE, and not the Jets who managed to score zero offensive touchdowns yet somehow didn't give me the shutout bonus for starting New England's defense because of TWO EXTRA POINTS ON JETS' DST TOUCHDOWNS. How?!
Sit all Jets except, I guess, Le'Veon Bell? He had 35 rushing yards and 4 catches for 28 receiving yards, which is better than nothing? I'm sorry about your garbage Jets fantasy players that I have zero shares of except for a Dynasty league that I inherited Sam Darnold from. Sometimes I get to feel good because I didn't take part in a fantasy disaster. I never get to feel good for taking part in a fantasy success, tough, thus is my Sisyphean life.
Brady is a top 5 QB at this point: 306 yards and two touchdowns. Gordon proved he is every-week startable with 6 catches and 83 yards. Dorsett proved he is a decent port in a byenado storm with a score. Sony Michel continues to confuse all of us as to when to start him: He got a score, but averaged 1.2 yards per carry so IDK, just trade him or something and do us all a favor so we don't have to keep throwing darts to find the answer for Patriots' running game questions in our Discord.
Falcons at Colts
Matt Ryan! You did it! You manage to take an amazing wealth of offensive weapons and not use them to shoot yourself in the foot! Julio Jones touchdown! Austin Hooper two touchdowns! Devonta Freeman 95 total yards!
But the player I have the most shares of is the player I'm most excited to see the stats for: Calvin Ridley. Ridley had…
One catch for 6 yards.
Of course.
I'm just gonna post my lineup each week with a Ghostbusters "NO" symbol over it, rather than actually spending time writing advice.
The Cols continued to prove that losing Luck is not the apocalypse many people (or at least me) thought it would be. Brissett had 310 passing yards and 2 touchdowns. Hilton caught a TD, Mack ran for a score, French mathematician Zach Pascal had 53 receiving yards and a score. Keep starting your Colts, people who drafted Colts (pretty much anyone but me)
Raiders at Vikings
Okay, this week it wasn't on me: I didn't stir the wrath of the universe by having any hope for my beloved Raiders, and they still choked. Josh Jacob choked, but he was sick and injured so keep starting him if you don't have 2 better running backs. Tyrell Williams saved a mediocre day with a score, which proves he should be an every week consideration in your second WR slot. Darren freaking Waller proves he is a beautiful rose growing in a silver-and-black swamp of decay with 13 catches for 134 yards.
Dalvin Cook proved he is going to lead the league in rushing… until he gets injured. Smart players like me stayed away from him, valuing long term stability over early numbers, which is why ALL MY FANTASY TEAMS ARE LOSING RIGHT NOW.
Stefon Diggs gave fantasy owners the Whammy for the year, wow. That guy, predicted to flirt with WR1 status, is benchable for the foreseeable future (3 catches, 15 yards). Thielen saved a 3-catch day with a touchdown, so he's still an every week start. But you've got to be scared for the Vikings' offense (except Cook), they were "just okay" against the Raiders' bottom 10 defense. There is no point to the universe… life is meaningless… go Raiders.
Ravens at Chiefs
In our most recent podcast, I angrily lamented that these "game of the week" matchups have gone quite poorly: Packers vs Bears week 1 stunk. Rams vs Saints week 2 was awful. If this Chiefs/Ravens game turned out to be a dud I was gonna have some real issues with managing expectations.
Before the game, it honestly looked like it was gonna go that way: A big storm threatened to fizzle both electric offenses. But everything turned out exciting in the end. Mahomes had his usual monster day, spreading the ball out to various receivers. Damien Williams didn't play, thus affirming there is some sense in the universe. The Darwin Thompson hype train, sadly, derailed (4 carries for 8 yards). Just start all Chiefs receivers until Tyreek comes back, and only start McCoy in their backfield.
Lamar Jackson showed he's not matchup-proof, scoring ~15 fantasy points. Mark Ingram proved to be the last-straw-to-grasp-at-that-actually-pulled-down-the-castle-of-your-opponent's-team-if-this-metaphor-makes-any-sense with 3 dang touchdowns. Their receiving core should be avoided. I guess you can keep rostering Hollywood Brown (2 catches, 49 yards), but maybe trade him high last week if you have a time machine.
Broncos at Packers
If you have Phillip Lindsay, SELL HIGH. He scored 2 touchdowns off 130 yards, but Freeman exited a big chunk of this game and appears to be fine. Cash out on this timeshare train on one of the league's worst offenses while you're ahead.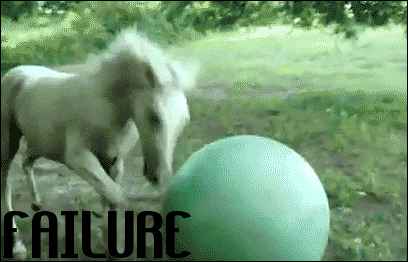 Pictured: The Broncos running game, usually
I had a feeling about Courtland Sutton, and he ended up with a respectable 5 catches for 87 yards. I would HOLD on him, though, instead of trying to trade: Emmanuel Sanders (whom I've been industry-low on) had 2 catches for 10 yards. There might be something wrong there, which would make Sutton the WR1.
Packers did exceptionally meh in fantasy for having a great game: The big payoff was Marquez Valquez-Scantquez, who had 99 yards and a score. But Aaron Rodgers had 235 yards and one TD.  Aaron Jones had TWO TOUCHDOWNS and TEN CARRIES FOR 19 YARDS WTH? Davante Adams seems to be cooling off from last season, getting just 4 catches for 56 yards.
Panthers at Cardinals
I own CMC in my BML (Christian McCaffrey in my Big Money League)!!!! I actually had fantasy success on the back of his 188-yard-and-a-score game! Whew, everything doesn't always turn out awful.
What did turn out awful was my advice to bench Carolina's receivers, apparently the answer really is <flips through notes> Kyle Allen. Samuel had a 5-53-1 line and Moore made the most of his 1 catch by taking it to the house for 52 yards. Greg Olsen proved to be the short-term TE help so many owners need, with 75 yards and two scores! Great job Olsen owners (i.e. not me).
Kyler Murray led his team in rushing… with 69 yards. His 173-2-2 passing line made him a not-horrible but not-great play. Larry Fitz continued his "If I Could Turn Back Time" tour with a score.
David Johnson is someone you should shop around and trade if you have a good offer. He scored, but had 65 total yards. The Air Raid offense just doesn't care about feeding the ball to THE GREATEST PLAYER IN THE WHOLE STADIUM.
Kirk seems to be an every week, high floor start with 10 catches, albeit for 59 yards. Not winning you any weeks, but you had to understand that when you drafted a Cardinal.
Giants at Buccaneers
Heyyy, the Giants won, making them infinitely better than the Miami Dolphins. Bad news, Saquon Barkley is on crutches. However, Daniel Jones seems to be a decent plug-and-play QB for bye weeks: 336 yards, 2 passing TDs, 2 rushing TDs. Actually, wow, 4 TDs might be more than plug-and-play territory. Pick him up.
Evan Engram didn't miss a beat, catching 6 passes including a monster 75-yard TD grab. Keep him as an auto-start, he might end up as the top fantasy tight end. Sterling Shepard is either every-week-startable or immediately tradeable, depending upon how confident you are that he can repeat his 100 yard game (and a score, too!).
Jameis Winston stopped sucking (in fantasy. In reality, he lost to the stupid Giants with a rookie QB). Tampa Bay's backfield flipped polarity again, with Ronald Jones getting almost twice the yards that Peyton Barber gained on the ground. Just avoid it, life's too short. O.J. Howard is now "start him (if there's nothing else)" with 3 catches for 66 yards, including one that fell just 2 yards from the end zone. Mike Evans flipped out with 190 yards and 3 scores. I was big on Mike Evans in the preseason. I own no shares of Mike Evans because I convinced people to outbid me on him. Sigh.
Saints at Seahawks
Everything is fantasy fine for the Brees-less Saints. Bridgewater threw 2 TDs, Kamara had 161 yards and two scores, Michael Thomas did okay with a 5-54-1 line. Everything is fine except for Jared Cook (1 catch, 7 yards). Drop him. He was droppable before week 3 fantasy football even started.
Russell Wilson woke up Sunday morning and decided he was going to screw Chris Carson owners (me) by scoring both of Seattle's rushing touchdowns. Now is the time to trade Tyler Lockett, he's not going to get any better than his 11-154-1 monster stat line. Hold Will Dissly (6-62-1), he might be the solution to your tight end wasteland (particularly if you own Jared Cook).
Texans at Chargers
Carlos Hyde channeled the spirit of my dead father by playing like a frozen corpse (10 rushes for 19 yards). He did have a goal line score, just like I'm still scoring jokes by referencing my dead father.
Deshaun Watson had that monster day you drafted him for (351-3-0), just not on the ground (7 carries for 18 yards). Tight end Jordan Akins had 2 scores, which means someone will waste waiver priority picking up this flash. Don't let that be you, seriously, he's Jordan Akins.
San Diego had a mediocre fantasy day, overall, because all of the fantasy points were gobbled up by Keenan Allen (13-183-2). I've been pounding the "Mike Williams is droppable" drum, and he really helped me keep the rhythm with three catches for 45 yards. Stop starting Mike Williams!
Steelers at 49ers
The 49ers mucked around and looked lost while the Steelers lost a football game, 28-24. Turns out, Diontae Johnson is the WR2 to own on this team (3-52-1) and not waiver wire darling James Washington, who a lot of people started (me) because of his college chemistry with Steelers QB Mason Rudolph. Also don't trade James Conner. I'm getting a lot of people asking "should I trade James Conner." Actually, you want to trade FOR James Conner, he is not going to do worse than he did today (17 touches for 57 yards) and he's still the bell cow in a medium offense.
Also Juju had a touchdown, so good on people who didn't bench him (not me).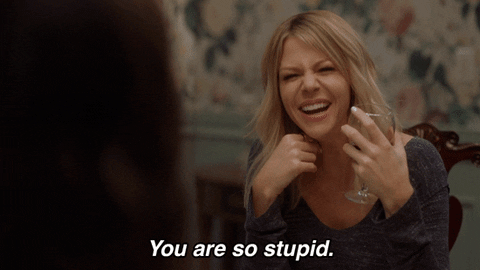 49ers proved their backfield is a roulette wheel, with Jeff Wilson, Jr, again vulturing two touchdowns. Also their wide receivers were doodoo, so maybe stop rostering Marquise Goodwin, Evan, you stupid Pollyanna.
Rams at Browns
13 points is what Cleveland's BREAKTHROUGH OFFENSE managed to muster at home. Nick Chubb was the only Brown with a good fantasy day (131 total yards). Start him, start OBJ, cut everyone else on that team. My fantasy rosters are going to have more holes than Cleveland's secondary trying to guard Cooper Kupp.
Kupp proved he is great for the 8 games where he won't be injured, hauling in two scores on a monster fantasy day, giving me great dividends in the ZERO LEAGUES where I own him. Brandin Cooks cleared 100 receiving yards and Robert Woods proved people were suckers for picking him first of the Rams wide receivers (me) with three catches for a measly 40 yards. Todd Gurley was the one bright spot for me, because he did horribly (14 rushes for 43 yards) and I avoided him in every league.
Again, I keep scoring points by avoiding underwater land mines while I'm standing on the Titanic.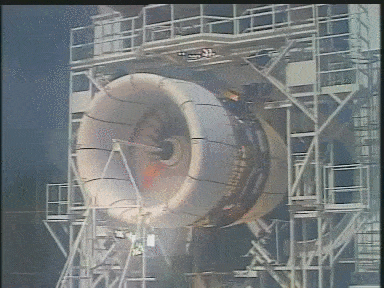 For free fantasy advice from this loser and people who are actually good at fantasy football, check out our Discord and Twitter.