While Kliff Kingsbury literally booked a one-way ticket halfway around the world to forget about the 2022 Arizona Cardinals, the rest of us aren't so lucky. What should we remember about this iteration of the Angry Desert Birds when we look forward to 2023 fantasy football drafts?
A Snake-Bitten Franchise in the Desert
The Cardinals played zero games with their offensive core of Kyler Murray, DeAndre Hopkins, Hollywood Brown, James Conner, and Zach Ertz. The last game they played a whole game with four of these players was week 12. They lost Zach Ertz in week ten and lost Kyler Murray in week fourteen. In that game, Kyler Murray finished with 247 yards and three touchdowns, James Conner had 140 yards and a touchdown, Hopkins had 87 yards and a touchdown, and Hollywood finished with 6 catches for 46 yards.
Don't Count Out Touchdown James
James Conner finished 2021 with 1,127 yards and 18 touchdowns, which solidified him as a top-fifteen back. He missed just two games, seemingly putting his injury issues in the past. In 2022, he played 13 games, missing four. In his eight games between injuries, he had seven touchdowns and averaged 16 carries and four catches for 97.4 yards per game. Thanks to that span, Conner finished the season as a top-twelve running back, averaging 15.5 PPR points per game.
A Hollywood Tragedy
Hollywood Brown and Kyler Murray are BFFs, and the Cardinals traded for Brown thanks to petitioning by their star quarterback. And it worked out exceptionally well for Hollywood and Kyler Murray. In the games they played together this season, Murray and Hollywood Brown hooked up to the tune of 10 targets, 6.6 receptions, and 70.62 yards per game. Throw in the touchdowns, and Hollywood averaged 15.94 PPR points per game, which would have been good for WR13 on the season. Without Kyler, Brown averaged just 7.35 PPR points per game on 7 targets, 3.5 catches, and 38 yards per game, without any touchdowns.
It Ertz to be Always the McBridesmaid, Never the McBride (or something)
Through the first nine weeks of the season, Zach Ertz averaged 7.6 targets, 5.1 receptions, and 43.8 yards per game. Over the course of a season, these would all be well inside the top eight in tight end stats. That's probably why despite playing just ten games, he was still TE18 when the fantasy football season ended in week seventeen. But, after Ertz went down, the Cardinals marginalized the tight end nearly entirely for a few weeks, until they went back to the tight end toward the end of the year. From weeks 14-17, rookie tight end (and best tight end in the 2022 class) Trey McBride averaged 6.3 targets, 4.3 receptions, and 44.5 receiving yards per game.
Kyler Was McSorley Missed
If there was one thing the Kyler Murray injury taught us, it was that the wide receivers there could not really thrive without another quarterback at the helm. From weeks one through thirteen, with a healthy Kyler Murray, Marquise Brown averaged 17.2 PPR points per game, and in his limited action due to suspension, DeAndre Hopkins averaged 20.7 PPR points per game. From week fourteen, after Kyler suffered an injury on the first drive, Hopkins averaged 15.4 PPR points per game, and Hollywood averaged 17.2 PPR points per game.
Can't Scorch the Dortch, and Less is Moore?
Greg Dortch was a hot pickup early in the season, and a hot pickup late in the season. Unfortunately, he completely disappeared in the middle. Dortch played over 75% of snaps in five games: weeks 1, 3, 11, 16, and 17. He had at least nine targets in all of those games, including ten in week seventeen in the fantasy finals. Dortch also led all NFL wide receivers in catchable target rate, per PlayerProfiler.com.  Rondale Moore and Greg Dortch had their paths intertwined via the slot this season. Moore did not play to start the season and went on IR after week 11 after getting injured two snaps into the Mexico City game versus the 49ers. From weeks five through ten, Moore averaged 8.5 targets, 6.3 receptions, and 67.2 yards per game.
Want more fantasy football discussion? Check out these links!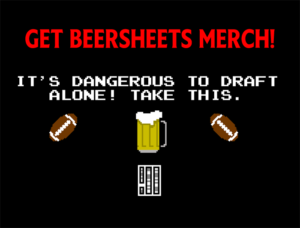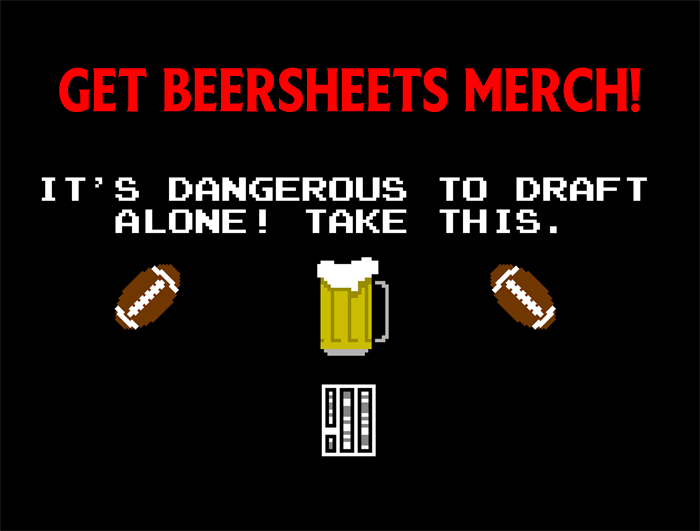 [Header Image Source: James Conner on Twitter]