While Thursday Night Football was bad for weeks, this week's Ravens-Buccaneers tilt was just… weird. Both offenses looked completely dysfunctional. The Ravens at least had injuries to point to, as Mark Andrews, Kenyan Drake, and Rashod Bateman both left the game with injuries. The Buccaneers had nothing specific to point to. Age, a protracted Super Bowl hangover, and just plain old disinterest have all been floated as reasons why the Buccaneers struggled tonight. Nobody seemed to want to win the game when their team had the ball, but ultimately, the Ravens won this one, taking down the Buccaneers with a final score of 27 to 22.
But, what about fantasy football? What can we take from this game? Let's look into some questions from Thursday Night Football to see what we can take from this for fantasy football purposes.
Is the Ravens' Offense Broken?
I know that it's strange to ask if something is wrong with a team that put up 27 points on the Buccaneers' defense, but that mostly came once they got past their scripted plays, which indicates that there's a disconnect between what Greg Roman thinks the team's strength is and its actual strength. Heading into the game, there was much to be said about how the Buccaneers would be without several members of their secondary. Antoine Winfield Jr., Carlton Davis, and Sean Murphy-Bunting would all miss the game, and Rashod Bateman and Mark Andrews would both be available for the Ravens (well, at least to start). The Ravens just… couldn't take advantage of this. They managed a total of 22 yards across their first four drives, drives in which they theoretically had the talent advantage. They just couldn't get it going, mostly because if it wasn't there for Mark Andrews off the snap or Rashod Bateman downfield then Lamar Jackson… didn't really have anywhere else to go. The Ravens running backs, outside of Kenyan Drake, aren't really pass catchers, and the WR2 behind Bateman is Devin Duvernay, and the WR3 is Demarcus Robinson.
The Ravens have a lot of complementary deep threats to make up the offense, and it doesn't make for a second short-release valve for Lamar Jackson. He's just trying to figure out if he can bomb it out deep before he scrambles out of a sack to get a two-yard gain. The Ravens' play calling isn't helping Lamar Jackson, and his deficient personnel isn't helping either. And call me crazy, but I don't think that adding a fourth deep weapon, in DeSean Jackson, will help matters. This offense is broken, and they need to get Gus Edwards and Isaiah Likely (more on him in a second) going alongside Bateman and Andrewes to straighten it out.
Can We Finally Count out Touchdown Tom?
Tom Brady looked as bad as I've ever seen him in a game on a play-to-play basis. There was still some old-school Tom Brady in there, but for every nice 50+ yard dime dropped to Mike Evans, there was a one- or two-hopper in the dirt or a completely constipated red zone stand that ends up with balls bouncing off of Kyle Rudolph, or defenders, or they end up with Tom Brady futilely scrambling for a yard (all of this was on the same drive!). Those plays are all interspersed with Tom Brady sadly looking down, or sadly telling his teammates that he screwed up, or angrily yelling at the referees that he wants the traditional bailouts that he gets. The worst of Tom Brady this season was on full display in this one. He's lost the patience for improvisation, as his catchable ball rate has gone into the sewer (all the way down to #15 on the season, according to PlayerProfiler.com) and his pressured catchable pass rate is even worse, down to #23 on the year.
While Brady is currently top-two on the week, this is looking like another week where he finishes outside the top twelve (and only because of late-game heroics). This will mark the sixth time in eight games that Brady finished outside of the top-twelve quarterbacks. He has a date with Aaron Donald next week, then the Seahawks, then the Bye. If you're in a smaller-than-14 team, 1QB league, you can move on from Tom Brady. It's time to count him out.
Should We Go Pick Up Isaiah Likely?
YES! Hold on, let me give you the long answer: yyyyyyyeeeeeesssssss.
Generally, we don't advocate drafting rookie tight ends, but that doesn't mean that if a talented tight end ends up in a good situation, we don't advocate going to get him onto your rosters. With Rashod Bateman and Mark Andrews down, the Ravens' passing game turned to the rookie tight end, giving him 7 targets for 6 catches, 77 yards, and a touchdown. He was the go-to guy on a number of plays for the Ravens, and he and Lamar Jackson showed an incredible connection on a touchdown pass.
I loved Likely coming into the season, ranking him as my #2 tight end behind Trey McBride (the only tight ends in tier one). He's a great and athletic pass catcher (to the point I thought he was a big receiver when I first saw him) and has plenty of burst. If either Bateman or Andrews is set to miss any time in from their injuries this week, then Isaiah Likely becomes an instant starter for your fantasy squads. You should most definitely go pick him up, should it come out over the weekend that either Bateman or Andrews' injuries will cost them time.
Want more 2022 fantasy football discussion? Check out these links!
Discord!
Podcast!
Patreon!
Twitch!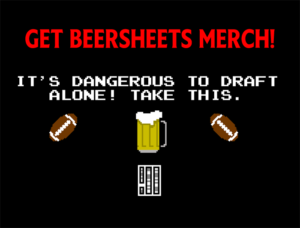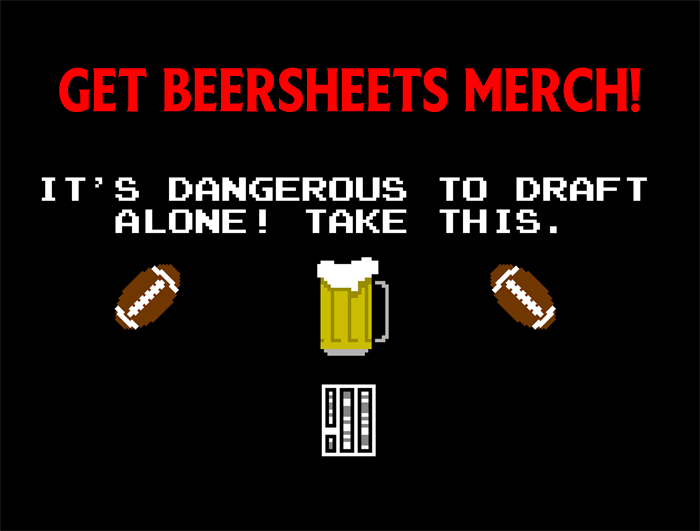 [Header Image Source: https://upload.wikimedia.org/wikipedia/commons/1/1a/Tom_Brady_2020_playoffs.jpg under CC BY SA 2.0]