Four weeks of the NFL season are in the books, and with that done, we turn our attention to week five. After all, the NFL never stops, so why should we? Every week, we take a look ahead at that weekend's matchups and look at something that might happen that we shouldn't worry too much about. Granted, not all of these come to fruition, but if they do happen, you shouldn't be too surprised! Let's dive in!
Christian McCaffrey Struggles Against a Stout 49ers' Running Back Defense
The 49ers currently allow the second-fewest fantasy points per game to running backs, and they haven't really faced slouches at the position. Through four games, they've taken on the following duos: David Montgomery/Khalil Herbert, Rashaad Penny/Ken Walker, Melvin Gordon/Javonte Williams, and Darrell Henderson/Cam Akers. In the games where these duos played the 49ers, they all averaged 2.8 yards per carry, 2.9 yards per target, and 3.1 yards per touch. In games where they played not the 49ers, these players averaged 5.3 yards per carry, 4.8 yards per target, and 5.3 yards per touch. To put it a different way: 5.3 yards per touch is well inside the top ten at running back on the year, and 3.1 yards per touch is well below the least efficient running back on the year (Cam Akers, with 3.4 yards per touch, takes that crown).
Christian McCaffrey has been everything those of us bold enough to take him #1 overall wanted. He's second in the league in running back snap rate, and he's fifth in fantasy points to the position, despite giving us conniption fits every week with the injury report. He's a beast, and he has dominated. But, other players on this list have also done extraordinarily well when not playing the 49ers. That doesn't mean that you bench Christian McCaffrey but given that I have little faith that the Carolina offense will impose its will on a team that's yielded 30 points in the last three games combined, you probably don't want to roll him out in daily fantasy. Don't worry though, it's just a blip.
Rhamondre Stevenson and Damien Harris Go Big
Things aren't going well in New England, especially on offense. I was advocating dropping anyone who catches passes for the Patriots, and that was before Mac Jones gave way via injury to Brian Hoyer, who gave way to Bailey Zappe. Now, Bill Belichick isn't a dumb-dumb, and that fact alone makes him one of the greatest coaches in NFL history. He game plans toward his strengths and away from his weaknesses, which is something that somehow eludes some coaches. With Mac Jones iffy to play this weekend, and the Law Firm of Hoyer & Zappe combining for 15 completions for 136 yards and a touchdown last week, that tells me that it's going to be more Rhamondre Stevenson and Damien Harris this weekend, and both should have big games.
Last weekend saw the Patriots turn the game plan over to the running backs, with Harris touching the ball 19 times, and Stevenson 18 times. The rest of the team combined for eleven touches compared to their 37 last week, and it's highly like that we get more of the same this weekend against the Lions. If you don't know how the Lions are doing, just dial up some Rashaad Penny highlights from this last weekend. The Lions allow the second-most PPR points to running backs this season. That has a lot to do with them allowing eight rushing touchdowns this season, two more than any other team has allowed to running backs all year. And, if they get close, the Patriots are going to try to punch it in. So, you can dive into this awful offense against a bottom-three (and they're not one or two) defense in the Detroit Lions this week that has allowed over 35 points per game this year.
The Cardinals Offense Bottoms Out
In week three, the Jacksonville Jaguars were on top of the world. They took on the Chargers, who are one of the league's better defenses, and strolled out of SoFi Stadium with a 38-10 yawner of a game. This came on the heels of the Jaguars winning 24-0 against the Colts and scoring 22 against the Commanders in week one. Then, in week four, all hell broke loose. Trevor Lawrence had five turnovers, Travis Etienne and James Robinson combined for 61 yards, and Christian Kirk couldn't find a catch with two hands and a catch-finding radar. Everything fell apart on offense. What happened? They took on the Philadelphia Eagles. The Eagles have become a defensive buzzsaw after their 38-35 shootout in week one (that was 31-14 at halftime), allowing 36 points in their last three games. The Vikings, Commanders, and Jaguars, outside of the games where they played the Eagles, average 25 points per game on the year. That's right: playing the Eagles cut their points per game in half.
This week, the Eagles get the Arizona Cardinals, who have an okay-but-not-great offense so far this year, with their only game over 26 points coming in overtime this season. Things got worse for them last week, with Kliff Kingsbury and Kyler Murray getting into the most heated walkie-talkie fight this side of that time you farted in your younger brother's walkie-talkie. The Cardinals mustered just 13 points per for that fight last week, with Kyler Murray and Hollywood Brown going for two touchdowns in the last 11 minutes of the contest after that. I fully expect the Eagles to keep their defensive prowess rolling, which means we might see a bottoming out from the Cardinals, but that's expected, and not something to worry about… at least not yet.
Tyler Boyd Goes Off, Again
Unlike the other two wide receivers on the Bengals, Tyler Boyd comes down to being a week-to-week proposition. This week, however, I think he goes off again. It will be the second time in three games that he goes off, but I don't think that it's the beginning of a trend. As of right now, Tyler Boyd leads the NFL in routes run from the slot, with 134 (33.5 per game), according to The Edge. This makes him a prime candidate to feast against a team that struggles at defending the slot. In steps the Ravens, who allow the most fantasy points per game to slot receivers in the NFL, and who allowed a touchdown to Isaiah McKenzie last week in the rain. This might shock you, but Tyler Boyd clears Isaiah McKenzie. Boyd might go off again in this one, but it's a matchup, and not sustained success (at least not yet) based feeling for this weekend.
Want more 2022 fantasy football discussion? Check out these links!
Discord!
Podcast!
Patreon!
Twitch!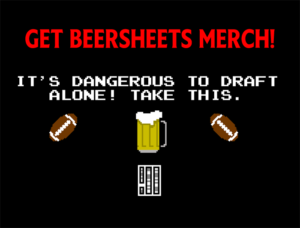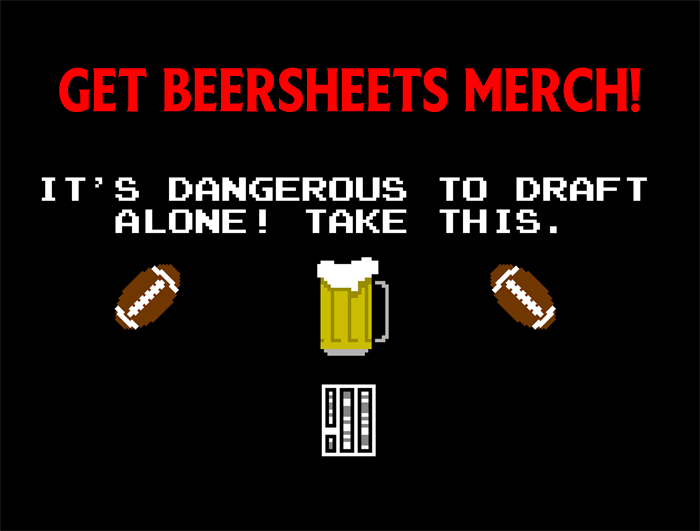 [Image Source: Damien Harris on Twitter]