We are now four weeks into the 2022 NFL season, and it feels… kind of bad, actually! There's a lot of stuff up in the air, and we aren't quite sure who is good, or who is bad. But, if you're a fan of the Dolphins and Eagles, you're feeling pretty good. Do the '72 Dolphins still pop champagne if the last undefeated team to lose is the Dolphins? Food for thought. Anyway, every week, we take a look ahead at this week's matchups and forewarn you about some things that might happen that probably aren't worth getting rankled over. In week one, we warned that Dameon Pierce might start slow. In week two, we predicted a downturn for a Saints team that scored 27 points in week one. And in week three, we feared Tua Tagovailoa would come back to earth, and the Chargers would struggle on offense. This week we again look into our crystal ball to find some things that might happen in week four that we shouldn't worry about too much.
Cordarrelle Patterson Doesn't Top 100 yards
Through three weeks, Cordarrelle Patterson is averaging 110 yards per game (and about 100 of those are on the ground). Last year, Patterson was a dual threat that made up for a lack of viable options in the passing game. After getting just two targets in week one of 2021, he had seven-straight games of at least five targets. Through three weeks, he has just seven targets. So, he's overly dependent on that rushing to make his hay, and with good reason; Drake London is a far cry from Russell Gage, so the Falcons can (and do) use him more. So, we are looking at a rushing-only Cordarrelle Patterson, who has been on fire this season. Unfortunately, he gets Cleveland next week, who is likely to pour a big icy bucket of water on him.
The Browns currently allow the eleventh-fewest fantasy points per game to opposing running backs, and a lot of that comes through stymying the opposing running backs on the ground. Through three games this year, they've held Christian McCaffrey, Michael Carter, and Najee Harris all below 3.8 yards per carry. Breece Hall opened the second quarter against them with a 23-yard run, otherwise, he would be right there alongside everyone else. These Browns have a very good run defense against RBs, and Cordarrelle Patterson is going to go right into their teeth. You might get backed into starting Cordarrelle Patterson this week, and honestly, he should still do well, but temper expectations, unless he can punch one in.
Jacoby Brissett Finishes as a Top-12 Quarterback on the Week
Last week, Jacoby Brissett finished as QB14 on the week, ahead of guys like Patrick Mahomes, Justin Herbert, Tom Brady, Matthew Stafford, and Tua Tagovailoa. He looked good on Thursday Night Football, finishing 21/31 for 220 yards, and two scores, and he even kicked in 11 rushing yards. He did that against the Steelers, who have taken their lumps on defense, but who picked off Joe Burrow four times in week one and held Mac Jones to 252 passing yards and a score in week two. Come week three, they yielded to Jacoby Brissett. Now, Brissett gets a much easier matchup, against the Atlanta Falcons. The Falcons have given up the third-most points in the league, and they've done it while allowing just eight rushing yards all year. Teams throw all over Atlanta, as they've given up the fifth-most yards and the third-most passing touchdowns, and they've done this while playing against Jameis Winston, Matthew Stafford, and Geno Smith. So, I expect a backend top-twelve week this week for Jacoby Brissett, building on his confidence boost from Thursday Night Football.
The Cincinnati Bengals Blow Out the Dolphins
Now, I wouldn't be surprised if this doesn't happen, either. Mike McDaniel has the Dolphins up to 3-0 after taking out the Patriots, Ravens, and Bills in succession. Next up on the docket? The AFC Champion Cincinnati Bengals. Unfortunately, and through no fault of their own, this one feels like a big letdown for the upstart Dolphins. First and foremost, Tua Tagovailoa is dealing with both back and ankle injuries, and in the Miami hypothetical injury report released on Monday, Tua wasn't practicing (in theory). That's problem #1 for Miami, and that will make things exceedingly difficult for Miami to be the first team to get 24 points against the Bengals this year, who allow 18.3 points per game to their opponents this year (ninth-lowest in the NFL). That, however, is only a part of the problem.
The major problem? The Dolphins played 92 defensive snaps on Sunday against the Bills, in what turned into a slugfest. Granted, the Bengals also played 78 snaps (which is a lot), but 92 is out of control above and beyond what you can ask any defense to do before turning around to play four days later on Thursday night. Given that the Bengals' specialty is big plays, it's likely that the Dolphins struggle to contain the Bengals' offense this week. Miami has the firepower to keep up, but don't be surprised if a damaged Tua Tagovailoa struggles to keep up.
Clyde Edwards-Helaire Face Plants
Through three weeks, CEH has to be one of the wobbliest top-five running backs in recent memory. He's currently averaging 17.7 PPR points per game, which is his career-high by 4 fantasy points per game. He's also doing it… without really playing that much. The Chiefs seem hellbent on having him split time with Jerick McKinnon, to the point that Edwards-Helaire is yet to play more snaps than McKinnon this season, with CEH playing 27, 25, and 25 snaps through three games, and McKinnon playing 27, 27, and 33 snaps. This is probably why Edwards-Helaire has just 34 touches through three games, getting 12 targets and 22 carries. Edwards-Helaire already has three touchdowns and is averaging 4 receptions per game. His profile looks a lot more like J.D. McKissic than Christian McCaffrey, so far. He finished this week with zero rushing yards and a touchdown. The bottom is about to fall out as he takes on the Tampa Bay Buccaneers.
Tampa Bay is the stingiest defense for opposing running backs this season, allowing the fewest fantasy points per game to the position (second-fewest in full-PPR). They allow just 3.8 yards per carry, and 2.8 yards per target. No running back has scored against them this season, and they took on Ezekiel Elliott, Tony Pollard, Aaron Jones, and A.J. Dillon already this year. It's going to be an extremely rough game for Edwards-Helaire this week.
Want more 2022 fantasy football discussion? Check out these links!
Discord!
Podcast!
Patreon!
Twitch!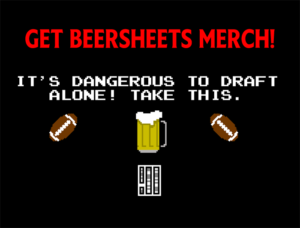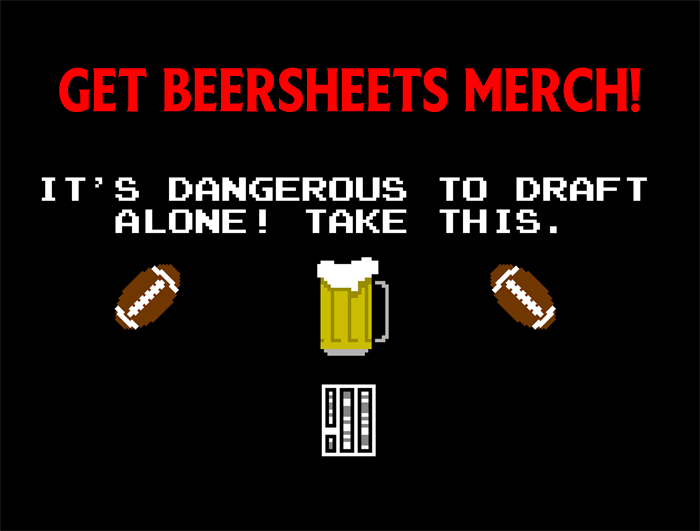 [Header Image Source: https://upload.wikimedia.org/wikipedia/commons/0/05/Joe_Mixon_vs_Browns_2019.jpg, cropped under CC BY SA 2.0]