Week one of the NFL season is in the books, and boy was it a wild one! If you are solidly above .500 in your pick-ems, then congratulations! A group of town elders will be down to burn you for witchcraft. Among the weirdness included J.K. Dobbins not actually making his way back from his injury last week, and Dameon Pierce starting slow. I wrote about both of these in last week's edition of this article, so when those things came to pass, you knew to not panic (as it was all foretold).
This week, we take a look at some more things that might happen this week, that you shouldn't panic about. Will the high-flying Saints offense sputter? Will Marquise Brown fail to live up to his top-20 wide receiver expectations again, and will A.J. Brown take a massive step back in week two? Only time will tell, but I can take a shot at warning you before the harsh reality of week two sets in. Here are some things that might happen in week two, that you shouldn't worry about.
The Saints Offense Sputters After a Big Week One
The Saints finished week one with the twelfth-most yards, and the sixth-most points after they took down the Falcons, 27-26 in a wild and woolly comeback for the Bayou Boys.  But, they were sort of dominated by the woeful Atlanta Falcons through three quarters, where they fell behind 23-10. They then unleashed a torrent of Jarvis Landry and Michael Thomas to mount a comeback. Unfortunately for them, they get the Buccaneers this week, who boast a much better defense than the Falcons. The Buccaneers held the Cowboys, who had the league's top offense last year, to three points in four quarters. Three points! That doesn't bode well for the Saints to go all high-flying on them this week.
When I say the Falcons dominated the Saints through three quarters, just take a look at the stats that Jameis Winston (13/16, 213 yards, 2 touchdowns), Jarvis Landry (4/4, 92 yards), and Michael Thomas (4/4, 53 yards and two touchdowns) put up in the fourth quarter. The Saints ran 21 plays that quarter, and three of them resulted in points. It's not something you can rely on against a much stronger Buccaneers defense this weekend, which could just have their number and lead to a less exciting week two for New Orleans.
Marquise Brown Fails to Return His Draft Price
We took Hollywood Brown to be a high-flying, high-volume target to replace Christian Kirk in this offense. To be honest, we expected Hollywood (4/6, 43 yards and a score) to do what Christian Kirk did in his Jacksonville debut (6/12, 117 yards). Despite going down early, the Cardinals only mustered 205 passing yards in their week one tilt against the Chiefs. This week, they get the Raiders, who allowed 279 passing yards, and three scores, but also played a defense that let the Chargers spread the ball around to open players, rather than letting Justin Herbert focus in on one target.
With the Cardinals boasting a bevy of receiving options, it's looking likely that Kyler Murray spreading it around is the potential future we face in Arizona this weekend. While I doubt it finishes in a seven-way tie for first place with four targets (like what L.A. did against Vegas), it's possible that the ball gets spread around too much with the pending Rondale Moore return and finding an RB2 to catch the ball behind James Conner. But, we shouldn't worry!
A.J. Brown Takes a Turn for the Worse
It's not exactly shocking to say "A.J. Brown won't repeat his 10 catch, 155-yard performance from week one." But, the Eagles, on the whole, should get slightly more friction while their offense is on the field, after all they aren't playing Detroit this week, who was the offensive equivalent of WD-40 in week one. They get the Vikings this week, who held the Packers to just one score in week one, and it was a third-quarter A.J. Dillon goal-line plunge. While the Packers aren't exactly your daddy's Green Bay squad, they still should be able to muster more than a token score 40 minutes into the game. The long and the short of it was that the Vikings' defense was swarming, sacking Aaron Rodgers four times and forcing two turnovers from the Green Bay offense.
Last week, the Eagles got a Detroit team that should improve on defense this year, but who isn't quite there yet, and you can't expect Philly to score 38 points every game. There's also the little matter of Dallas Goedert and DeVonta Smith, who won't combine for four targets every game. There's a high likelihood that their targets come out of A.J. Brown's stash, knocking him down to seven-or-eight targets. That's fine, that's much closer to where he should live. Again, don't worry!
Want more 2022 fantasy football discussion? Check out these links!
Discord!
Podcast!
Patreon!
Twitch!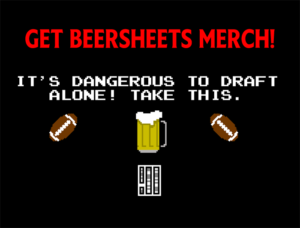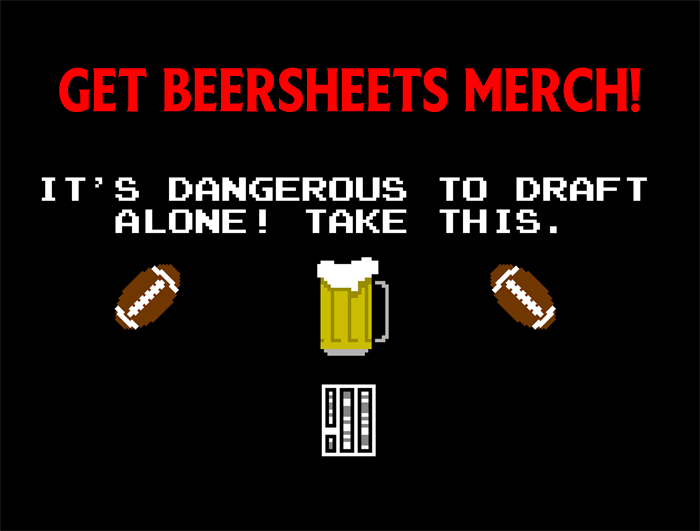 [Image Source: https://upload.wikimedia.org/wikipedia/commons/2/2f/Jameis_Winston_loses_the_ball_%2851584136767%29.jpg, cropped under CC BY 4.0]