Every summer, we take a deep dive into the fantasy football average draft position (ADP) of players on each real-life NFL team. We do this so that we can determine which guys are undervalued, overvalued, or valued just right. As we Goldilocks this ADP, our draft board forms based on our opinions of players and where they go in fantasy football drafts. Since drafters draft (mostly) by site algorithms, site algorithms drive ADP on that site. So, we use FantasyPros' aggregate average draft position data in order to smooth out those edges. To really smooth out the edges, I will use half-PPR average draft position, which you can find here.
We continue our look through the league with the Baltimore Ravens. The Ravens will look significantly different than they did last season, at least from a personnel perspective. They traded Marquise Brown, elevated Rashod Bateman, and will welcome back J.K. Dobbins, Gus Edwards, and Justice Hill. With Mark Andrews taking off last season and the return of an entire running back room, what can we expect from the new-look Ravens from a fantasy football sleeper, breakout, and bust perspective in 2022?
Sleeper: Gus Edwards, Running Back (RB51, 158 OVR)
I was all aboard the Gus Bus last season, because he was on an extremely short list of running backs to total at least 700 yards in each of the three seasons prior. Unfortunately, he missed the year due to an ACL tear that he suffered in the preseason. Edwards played three seasons prior to his ACL tear, and finished with 5.0 yards per carry on 100+ carries in each season, a feat completed by just Derrick Henry and Gus Edwards in that timeframe.
Edwards was RB41 (113 overall) by ADP, and I was pounding the table for him then. Imagine how I'm feeling about Gus Bus in 2022, with an ADP that's dropped 45 spots over the last year. I feel great about Gus Bus in the 1B mold, as the Ravens' #2 running back gets plenty of touches thanks to Baltimore's propensity to run the football at an abnormal rate. The only thing holding him back is a lack of touches, and Lamar Jackson is the team's leading rusher. At 158 overall, he's an extremely cheap dart throw to see what happens with him in 2022.
Breakout: Rashod Bateman, Wide Receiver (WR42, 99 OVR)
The wide receiver depth chart behind Rashod Bateman is an abject mess, with a whole pile of WR3 and WR4-level players vying to get on the field alongside Bateman and Mark Andrews as the primary targets. While the Ravens don't pass a ton, their hesitance to throw to running backs makes the wide receivers more appealing than they would look at first glance. While the Ravens had the eleventh-most targets last season, their running backs had the third-fewest looks.
While vacated targets aren't the be-all, end-all of opportunity evaluation, the Ravens have 138 targets up for grabs, Mark Andrews is basically maxed out, and the guys behind Bateman are James Proche, Devin Duvernay, and Tylan Wallace. Not exactly an inspiring group of weapons to steal targets from Bateman, who had 68 targets in 12 games last season, averaging 3.8 catches for 42.9 yards in the process. There's nothing standing between Rashod Bateman and 9+ targets a game, and when I say nothing, I mean nothing.
Bust: Justin Tucker, Kicker (K1, 166 OVR)
Justin Tucker is the K1 by default every year, despite literally never finishing as the #1 kicker on the season. We get Tucker again going as the K1 despite finishing as K8 last season and K10 the prior season. It's not worth breaking the glass on the kickers, and it's doubly not worth doing it with Justin Tucker. Tucker led the league in made field goal rate, but his 37 attempts tied him for fifth, which is the problem. Tucker, after back-to-back seasons of 29 field goals attempted, vaulted back up to 37 attempts… and it still wasn't enough to get him in the top half of kickers. I could be wrong about Tucker, but he hasn't been a top-five kicker since 2019.
Don't Sleep on These Links!
Discord!
Podcast!
Patreon!
Twitch!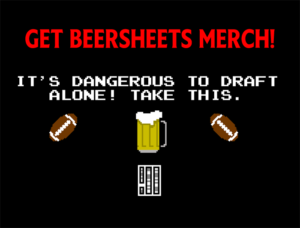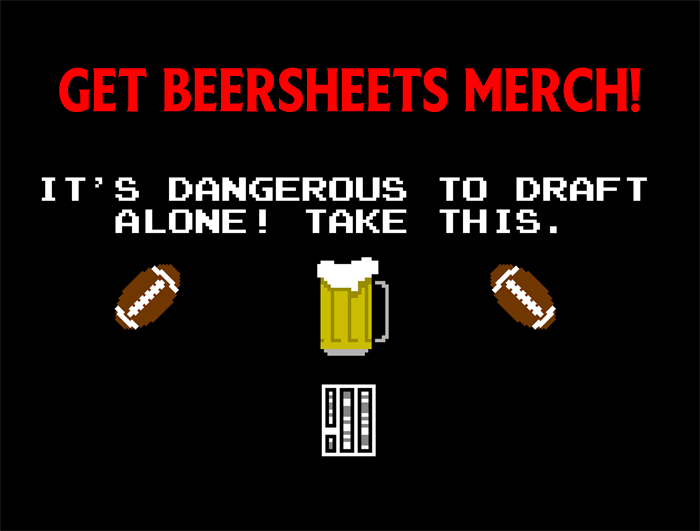 [Image Source: Rashod Bateman on Twitter]