The Green Bay Packers managed to score just ten points against the 49ers in the final game of their 2021 campaign. In that game, Davante Adams accounted for 11-of-29 pass attempts from Aaron Rodgers. So, he was a key component of their offense. Then, suddenly, the Packers traded him this offseason for some picks, and obviously, they replaced him with a first-round wide recei—hold on, I am getting news they did not replace him with a first-round wide receiver. The Packers did take three wide receivers in the NFL Draft, and they hope that they can work together to not only replace Davante Adams (as best they can) but they can also provide the Pack with more depth in their wide receiver room. Let's take a look at the three wideouts and their 2022 fantasy football outlook!
FULL GREEN BAY PACKERS DRAFT RESULTS
| | | | | |
| --- | --- | --- | --- | --- |
| Rd. | Pick | Player | Pos. | College |
| 1 | 22 | Quay Walker | LB | Georgia |
| 1 | 28 | Devonte Wyatt | DT | Georgia |
| 2 | 34 | Christian Watson | WR | North Dakota St. |
| 3 | 92 | Sean Rhyan | OL | UCLA |
| 4 | 132 | Romeo Doubs | WR | Nevada |
| 4 | 140 | Zach Tom | OL | Wake Forest |
| 5 | 179 | Kingsley Enagbare | DE | South Carolina |
| 7 | 228 | Tariq Carpenter | DB | Georgia Tech |
| 7 | 234 | Jonathan Ford | DT | Miami (FL) |
| 7 | 249 | Rasheed Walker | OL | Penn St. |
| 7 | 258 | Samori Toure | WR | Nebraska |
Round 2, Pick 34 Overall: Christian Watson, Wide Receiver, North Dakota State (6'4" 208 lbs)
TALENT
Watson got a lot of publicity after showing out at the Senior Bowl this year. But, he showed a lot prior to that, and you can get excited about Watson if you would like. His #1 trait is that he is a great YAC guy, and NDSU used his speed and size to frequently get him going on jet sweeps and end-arounds. Because of his weight and his speed, a lot of people will lazily call him This Year's Deebo Samuel (a designation that does not exist). But, with his size, athleticism, verticality, and ball skills, I see a different young player in Christian Watson: Chase Claypool.
2022 OPPORTUNITY
Well, he's basically Aaron Rodgers' wide receiver one going into 2022 (Allen Lazard stans, please stand aside). I really like him as a prospect alongside Rodgers, and that is basically what will vault him into getting a ton of opportunities to produce this year. Allen Lazard will start off as the number one wide receiver in Green Bay, but the end of 2021 was the first time he had more than five targets in three consecutive games. He has a significant cap on production because he's fine, but not outstanding. Watson, however, can be outstanding.
2022 FANTASY FOOTBALL OUTLOOK
Christian Watson currently has a WR45 ADP on Underdog, which is five spots ahead of Allen Lazard. So, the sharps are starting to agree with the assessment that Allen Lazard isn't very good at football. If he's your WR5 or WR6, you're sitting extremely pretty in fantasy football drafts. Depending on how things progress, I could even co-sign him ending up as your WR4. He should be good his rookie year, especially with Rodgers throwing him the football. His ADP is currently 98.5, which is a tad rich for my blood, but I can't get mad at you for pulling the trigger on him at that price.
TALENT
4
2022 OPPORTUNITY

2022 FANTASY FOOTBALL OUTLOOK
Round 4, Pick 132 Overall: Romeo Doubs, Wide Receiver, Nevada (6'2" 201 lbs)
TALENT
Doubs is a dedicated deep threat receiver and is a great receiver to have on the other end of a QB with a massive arm because he can make 50/50 balls all his. That doesn't mean that he can't catch the ball underneath, as he is a very versatile receiver with extremely good YAC skills. Unfortunately, everything seems to be a slant or a go route, and he will need to work on diversifying his route tree at the NFL level. I have trouble comping Romeo Doubs because he is like a million guys in the league. He's two inches taller than Nelson Agholor, but I have trouble getting a better comp on him than that.
2022 OPPORTUNITY
If you want a quarterback with a big arm and a willingness to throw deep, there's a shortlist of guys you want before you get to Aaron Rodgers. He will have all the opportunity to prove himself a worthy deep threat for Rodgers & Co. After all, Marquez Valdes-Scantling and Equanimeous St. Brown were nothing more than deep threats for a long time and made it to sleeper lists year after year based on this fact alone. But, given that Rodgers will be without Davante Adams, you can't liken the opportunity provided to them to the opportunity likely provided to Doubs.
2022 FANTASY FOOTBALL OUTLOOK
You want to keep your eye on Doubs in deep drafts (20+ rounds) but you don't need to go out of your way to draft him, at least not unless there's some sort of good buzz around him in training camp. Even then, if someone wants to elevate him to a single-digit round off of that buzz, let them have him.
TALENT

2022 OPPORTUNITY

2022 FANTASY FOOTBALL OUTLOOK

Round 7, Pick 258 Overall: Samori Toure, Wide Receiver, Nebraska (6'1" 191 lbs)
TALENT
I am going to be completely honest with you… I don't know what to write about Toure. He's not particularly large, he's not particularly fast, and he's not particularly skilled. He's a perfectly cromulent depth wide receiver who should kick around the league for a while in various capacities and facets before finally falling out. He's not bad by any means, he's also not good.
2022 OPPORTUNITY
Toure is an extremely proficient receiver who will find 40 to 50 targets in this offense, but likely won't do much with them, likely topping out around 500 yards this year. He also is an older prospect, without much room to grow into anything more than he already is.
2022 FANTASY FOOTBALL OUTLOOK
He's likely the Packers' WR5 or WR6 and doesn't play a role that makes him particularly spicy for any sort of DFS upside. Don't worry about him for fantasy football this year.
TALENT
2022 OPPORTUNITY
2022 FANTASY FOOTBALL OUTLOOK
Do you want a Five Goodell grade? Then check out these links!
Discord!
Podcast!
Patreon!
Twitch!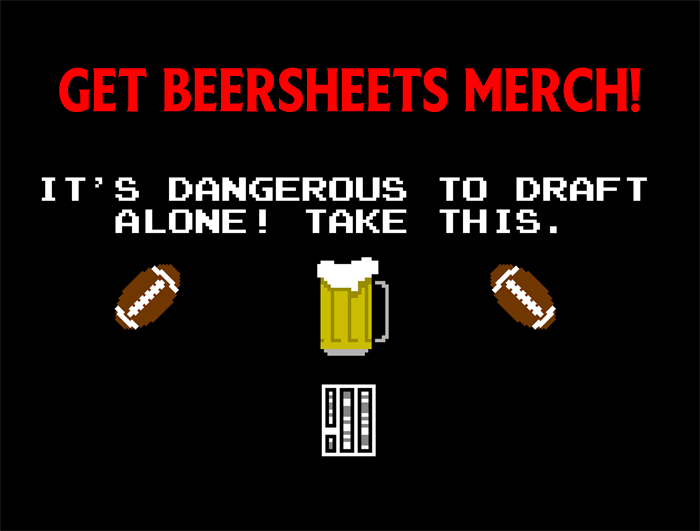 (Header Image Source: https://www.pexels.com/photo/football-stadium-packers-569861/ by Jennifer Snyder, on Flickr under https://creativecommons.org/licenses/by/4.0/deed.en)