With free agency's most impactful moves winding down (Green Bay please just sign a wide receiver) and teams turning their attention to the 2022 NFL Draft, it's time we take a look around the NFL and figure out who are the winners and losers at the four major fantasy football-relevant positions for 2022 leagues. Who added or lost value in the first week of NFL free agency?
Tight End Winners
Gerald Everett, Los Angeles Chargers
Gerald Everett got the short end of the stick in his one year in Seattle last season, as the Russell Wilson injury derailed any hopes and dreams we had of a breakout from Everett. Despite scoring a touchdown in week one last year, Everett posted double-digit half-PPR points just three times last year. Now, he gets another chance to breakout by moving from the Seahawks to the Chargers.
The Chargers sneakily had one of the most targeted tight ends last year, as Jared Cook sneakily ended the year fourteenth in tight end targets with 83. The reason this is sneaky is that he finished with 48 catches for 564 yards and 4 touchdowns. Gerald Everett had 48 catches for 478 yards and 4 touchdowns… on 63 catches. Everett also had half as many air yards as Cook. If you give Everett Cook's opportunity share, he should be a shoo-in for a top-eight tight end.
Hayden Hurst, Cincinnati Bengals
Hayden Hurst has had such a weird career. He went in the first round in the 2018 NFL Draft, and the Ravens immediately took Mark Andrews on day two in the draft, essentially replacing Hurst. Then, Hurst went to Atlanta in 2020, where he posted 56 catches, 571 yards, and 6 touchdowns in his first season (2020). Then, the Falcons went and drafted Kyle Pitts, absolutely replacing Hurst. Now, he moves on to Cincinnati, and I am excited to see which tight end Cincy gets in the draft next year.
But, for now, Hayden Hurst gets a massive glow-up, going from the TE2 in a flat-out bad Atlanta offense to the TE1 for the Cincinnati Bengals. Granted, it will be harder to find targets behind Ja'Marr Chase, Tee Higgins and Tyler Boyd, but C.J. Uzomah did it last year. I don't think that Hurst has top-eight upside, but he definitely goes from "completely irrelevant" into The Blob discussion.
Zach Ertz, Arizona Cardinals
Zach Ertz is currently the TE14 by ADP, and I'm not exactly sure why that's the case. He re-upped with the Cardinals for three years, tying their fortunes together for the foreseeable future. He was also really, really good for the Cardinals in 2021. Allow me to plagiarize myself really quick: "After joining the Cardinals, Ertz averaged 5 catches for 52 yards per game. I know it doesn't sound like a lot, but only seven tight ends averaged over 50 yards per game last year, and only Mark Andrews, Travis Kelce, and George Kittle had more than 50 yards per game on more than 5 catches per contest. Given that Zach Ertz had to deal with Carson Wentz's implosion, I implore you: don't call it a comeback."
Ertz is a shoo-in to filter in between the elite tight end tier and the blob, making him very similar to former teammate Dallas Goedert. And he's tight end fourteen by ADP. Smash that draft button, and reap the rewards.
Tight End Losers
Dawson Knox, Buffalo Bills
I'm not particularly scared of O.J. Howard, but I am scared of the Buffalo Bills going out and making sure they have a plethora of mid-range pass catchers. They added not only O.J. Howard, but also Duke Johnson and Jamison Crowder and they re-signed Isaiah McKenzie to a new deal, as well. This leaves very little room for Dawson Knox to flourish. Sure, he will still get red zone targets, but he scored 9 touchdowns on 71 targets last year, what happens if he doesn't grow from those 71 targets and if his target volume drops? Dawson Knox is currently the TE9 by Underdog ADP and I'll be blunt: this makes no sense.
Kyle Pitts, Atlanta Falcons
I am trying really hard to not get a brand as a Kyle Pitts "hater." Mostly because I think he has the skills to be one of the greatest tight ends of all time. Unfortunately, the Falcons also lit the first 2 to 3 years of his career on fire by floundering around last season and hitting a reset button with Marcus Mariota this year. Pitts, as of right now, has nobody as a pressure release valve to stop teams from teeing off on him. Sorry, I don't see Olamide Zaccheus and a 30+ superpowered scatback (Cordarrelle Patterson) as viable second and third options to take the heat off of Pitts.
Pitts is still locked in as the TE3 in Underdog drafts, which makes sense. Underdog in March is mostly degenerates, who are obsessed with staring at the upside. Pitts has all the upside in the universe, but the Falcons are doing everything in their power to stymie that upside by surrounding him with junk.
Darren Waller, Las Vegas Raiders
One thing you could count on from Darren Waller with the Raiders was a massive target load. After all—and no disrespect to Hunter Renfrow—the Raiders' wide receiver corps was filled with a bunch of bums. Now, Waller will have to contend with Davante Adams, the best wide receiver in the NFL. Granted, I still believe that your best players should get the football, and Darren Waller is definitely one of those for the Las Vegas Raiders. I also believe in being a bit realistic here: if Derek Carr chooses to lock on to one player, will it be Darren Waller or the best wide receiver in the NFL, who was also his college teammate,  who he's been staring longingly at across the NFL ever since the draft separated them?
Do you want more 2022 NFL discussion? Then check out these links!
Discord!
Podcast!
Patreon!
Twitch!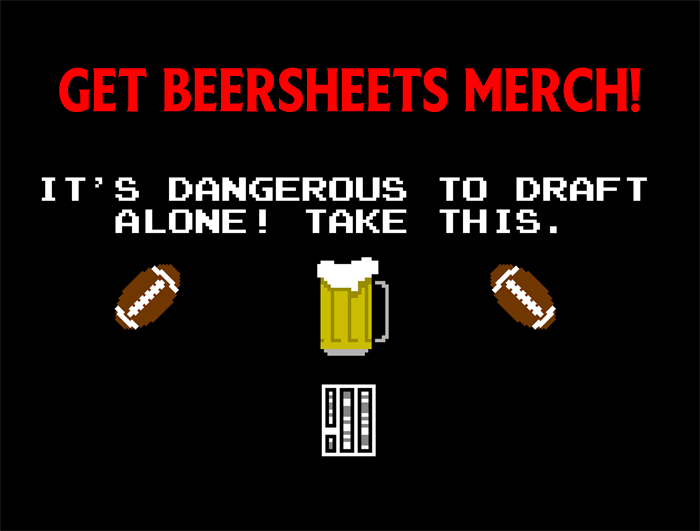 [Image Source: https://upload.wikimedia.org/wikipedia/commons/a/aa/Darren_Waller_2019.JPG under CC BY SA 2.0]