The Cincinnati Bengals are the talk of the town thanks to Joe Burrow going nuclear in the last two games of the fantasy football season, leading them to the AFC North title. With a great, young core and a division already under their belt, the Bengals are poised to battle out the Ravens for the division for years to come. But, what should we remember from their 2021 campaign as we look forward to 2022 fantasy football drafts?
1.       First, let's look at Ja'Marr Chase. Chase started hot, averaging 98 yards and 0.9 touchdowns per game over the first eight games of the season. Then, it seemed like teams had figured him out, as he dropped down to 42 yards per game and a touchdown every other contest for the next six games. Then, in the last two games of the season, he had 391 yards and 3 touchdowns, mostly because of his 266 yards and 3 touchdowns (on 12 targets) in week seventeen. His 266 yards and 3 touchdowns were matched just once by #1 overall pick Trevor Lawrence this season… passing. Chase had the fifteenth-highest fantasy point game of all time and the sixth-highest PPR wide receiver game ever, and the most since… Tyreek Hill, last season. Prior to that, it had been 20 years since a WR passed 55 PPR points in a game.
2.       Don't let Ja'Marr Chase overshadow his teammate, Tee Higgins. Higgins and Chase both finished inside the top-five three times, including one #1 overall week apiece. Unfortunately, Higgins was more boom-bust than Chase, as he finished with five games outside of the top-36 on the week, with Chase hitting that mark three times. But, Higgins gets you with the consistency. Over the last nine weeks of the season, he averaged more yards per game than Chase thanks to more consistent performances in that timeframe. Higgins had over 60 yards seven times in those nine games, and Chase did it just three times.
3.       Then, we get to the third receiver in this group, Tyler Boyd. Boyd is the quintessential WR3 in today's NFL, an underneath chain mover who has the ability and skills to break one open if one or both of the top-two wide receivers are unavailable. Unfortunately, this did not translate into great fantasy football production this year. Boyd had three-straight touchdowns to finish the fantasy football season and still managed to finish inside the top-24 just four times all year long in PPR. He was a top-36 start eight times, and an unstartable asset seven times. This stems from a consistently dropping target load. He had 9.3 targets per game in 2019, then Tee Higgins dropped him to 7.3 targets per game, then Ja'Marr Chase dropped him down to 5.9 targets per game.
4.       So, with all that in mind, what then, of Joe Burrow? Burrow is quickly becoming one of the better passers in the league, thanks to the Bengals unleashing him in the last few games of the year. In those games, he ended up with 38.1 fantasy points and 34.8 fantasy points in the last two weeks, marking the third time in four games he passed 20 fantasy points to end the year. Joe Burrow became the fifth quarterback to have back-to-back games with 400 yards and four touchdowns, and only Burrow and Dan Marino did it in their first two years. Since 2010, the list of QBs with multiple 34+ point games in a row is a who's who of fantasy stars. But, here's the problem: he doesn't run. Jalen Hurts had more top-12 QB weeks than Joe Burrow, and the same number of top-five performances.
5.       Speaking of running, let's talk about Joe Mixon. In the offseason, Joe Mixon heads talked about volume and touchdown opportunity. That's what Mixon provided you en route to his RB7 per game finish. Mixon ranks in the top-three in touches for the year, but his per-touch stats are a bit… wonky. He's fourteenth in rushing touchdown rate, between Ezekiel Elliott and Darrel Williams, and just behind Boston Scott in yards per touch. He's also just behind Devontae Booker and Melvin Gordon in yards per carry. But, all of this doesn't matter: Joe Mixon is one of the most highly used backs, and has room to grow; he ranked fifth in routes run but thirteenth in targets. He also ranks top-five in essentially every usage metric. It doesn't matter that he's inefficient. It only matters that he's one of the most highly used backs in the league.
Do you want more 2022 NFL discussion? Then check out these links!
Discord!
Podcast!
Patreon!
Twitch!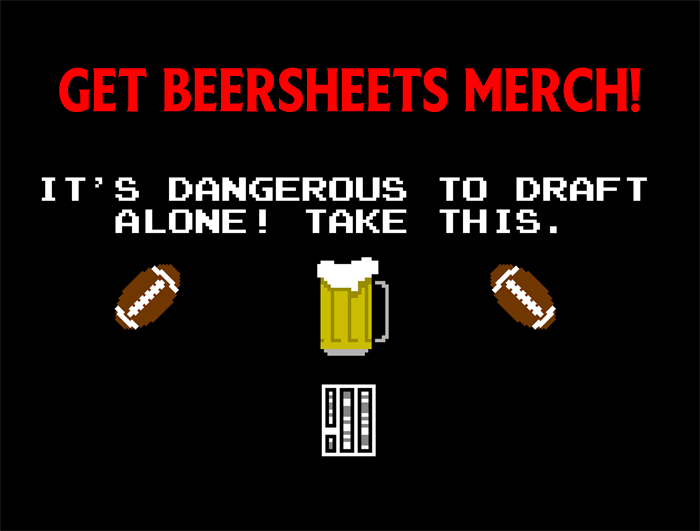 Image Source: https://upload.wikimedia.org/wikipedia/commons/0/05/Joe_Mixon_vs_Browns_2019.jpg, cropped under CC BY SA 2.0]