Welcome to the last week of the fantasy football regular season! We should hope that you have your quarterback sorted out as we head into the playoffs. But, maybe you were reading the Tannecoaster and you want off, or maybe Dak Prescott's recent struggles or Joe Burrow's swollen hand make you itchy. Maybe you fell victim to the weird extremely late bye week! Whatever your reason, welcome. Every week I provide you with three sleeper quarterbacks available in at least 50% of leagues (using Yahoo! as the metric), with one of the sleeper quarterbacks available in at least 90% of leagues.
Taysom Hill at N.Y. Jets (40% rostered)
Taysom Time struck last week, and he managed to put up 24.66 fantasy points, which ranked him third on the week behind just Kyler Murray and Tom Brady. That's some pretty nice company to sit with, and he did it with a mallet finger all game long. You know, the thing that caused Russell Wilson to miss several weeks? It turns out having a compromised throwing hand doesn't matter when you can't really throw, to begin with. Taysom finished with two touchdowns, 264 passing yards and 101 rush yards *mumbles and four interceptions*. We got the full Taysom Hill experience last week, and this week he gets the Jets.
For a long time, the line with the Jets was "oh actually they're pretty good against quarterbacks, just running backs beat them up!" Well, that changed, as they're the fifth-best matchup for quarterbacks over the last five weeks. And they haven't exactly played world-beaters. In four point-per-passing touchdown leagues, Tua Tagovailoa, Tyrod Taylor, and Gardner Minshew just went for 18.5, 16.3, and 18.8 fantasy points. Taysom Hill will do just fine without an ability to throw… oh and also his injured finger.
Cam Newton versus Atlanta (30% rostered)
Much like Taysom Hill, Cam Newton forgot how to throw a football his last time out. Unlike Taysom Hill, he kind of, sort of actually forgot how to throw a football, boasting a sub-25% completion percentage on 21 pass attempts against the Dolphins. He threw two picks and pretty much bottomed out as a fantasy football asset, notching only 8.2 fantasy points.
Well, the good news for Cam is that the Falcons are not the Dolphins. Where Miami is the fifth-worst QB matchup in recent weeks, the Falcons rank as the fourth-best. Only Mac Jones dinking and dunking his way to a victory against them saved the Falcons from giving up at least 16 fantasy points to five-straight opponents, including Taysom Hill's backup (Trevor Siemien). QBs are also gashing them on the ground, with Sam Darnold rushing for 66 yards against them the last time these two teams matched up. On the season, Atlanta allows the fourth-most rushing yards per game to quarterbacks, so it should be a great day for Cam against his division rivals.
Zach Wilson versus New Orleans (7% rostered)
Well, here we are. Wilson is the only QB under 10% rostered who is both starting and who doesn't have a dreadful matchup (or who isn't Jake Fromm). So, it's Wilson Time. Wilson actually performed pretty well last week from a fantasy perspective, finishing with 22.04 fantasy points, which was good for QB6 last week (just ahead of Jared Goff (9% rostered), who has a bad matchup this week). Wilson is a hard nut to crack because he seems like such a mismatch for the Jets offense, if he succeeds it's almost in spite of the system around him. But, he notched three total touchdowns for the first time in his career last week against Philly and has rushed for touchdowns in back-to-back games since returning from injury.
The Saints can't stop a nosebleed, which is why Dak Prescott's 12.2 fantasy points are concerning for Dak. Before that point, five-straight quarterbacks notched at least 18.5 fantasy points against them, including Ryan Tannehill and Matt Ryan. So it isn't like you have to be particularly good to produce against the Saints.
Do you want more 2021 NFL discussion? Then check out these links!
Discord!
Podcast!
Patreon!
Twitch!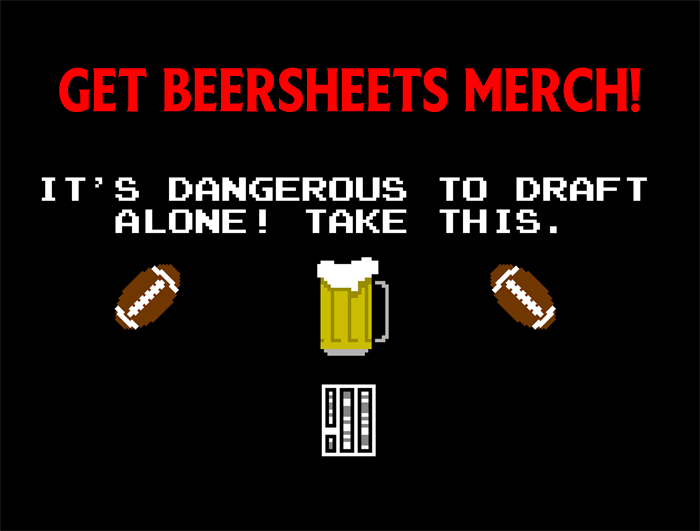 Image Source: https://upload.wikimedia.org/wikipedia/commons/6/62/Taysom_Hill_Saints.jpg