As I type this, Patrick Mahomes is taking a knee on Sunday Night Football. Cris Collinsworth and Al Michaels are talking about Andy Reid's record coming out of a bye. Garrett Bowles is yelling at fans. But, through it all, Javonte Williams totaled over 175 yards and a touchdown, providing the Denver Broncos with their only score. While it was a receiving touchdown, it only boosted Teddy Bridgewater's moribund passing line to 40 pass attempts, 257 yards, one touchdown, and a pick. With Javonte Williams providing bell-cow efforts, and Melvin Gordon there to supplement him when he returns from injury, we have to ask: is it time to divest from the Denver Broncos passing game?
The Quarterback
First, let's start at the top with Teddy Bridgewater. While he's only rostered in 23% of leagues, it all flows through him, so let's look at his production first. Teddy has started twelve games, and in those games, he has 16 passing touchdowns, 2775 passing yards, and seven interceptions. That comes out to about 1.3 touchdowns, 231 passing yards, and 0.6 interceptions per game. Yet, he's somehow buoyed his fantasy football production through two rushing touchdowns in his last four games, the tenth and eleventh of his career. So, those aren't a steady part of his game and aren't likely to stay a part of his game for the rest of the season. So, we have a pretty low-level producer. On the season, he averages 15.97 fantasy points per game (QB23) and passed 20 fantasy points twice this year.
But, what about Teddy's weapons? He has three fantasy-relevant receivers in his corps, with Jerry Jeudy, Courtland Sutton, and Tim Patrick all making their way into fantasy football rosters of various depths. But, with Teddy only throwing for 231 yards per game (a sub-3,700 passing yard season), you have to truly wonder if the three receivers (who are all talented) are just cannibalizing each others' opportunities to produce.
The Wide Receivers
Let's take a look at the Jerry Jeudy Problem. In week one, Jerry Jeudy's presence stymied the fantasy football opportunities for both Courtland Sutton and Tim Patrick. Sutton and Patrick combined for seven targets, which they turned into five catches and 53 yards. Tim Patrick did the hard work for them, kicking in a touchdown, as well. But, Jeudy had to leave that game, and he missed weeks two through six. From weeks two through six, Sutton and Patrick (but more specifically, Sutton) were loving life. Sutton averaged 10 targets for 6.4 catches and 91.4 yards per game, scoring two touchdowns in those five games. Patrick wasn't too shabby, either, averaging over 10 PPR points per game with six targets per game leading to over 4 catches and 61 yards per contest, and two touchdowns in five games. Sutton, Patrick, and Kendall Hinton shared about 21 wide receiver targets per game. It was, as the kids say, a major vibe.
Then, Jerry Jeudy returned from injury, and it was, as the kids' parents say, not So Raven. The three existing wide receivers ended up just getting a Jerry Jeudy load jammed into their existing target volumes, and everything got wobbly and fell apart. Since Kendall Hinton isn't quite Jerry Jeudy, his targets shifted almost entirely to Jeudy, with Jeudy getting six targets per game. Unfortunately, there's no corresponding increase in targets, just a net reduction from the other relevant receivers. Sutton's targets per game dropped from ten to just 3.6 targets per game, and Patrick's targets dropped slightly, to 4.4 per game. Kendall Hinton still chips in a target per game, which gives the top-four wide receiver targets for Denver about seventeen targets per game.
So, not only is Jeudy taking more targets, there are just fewer to go around. That makes sense, since the Broncos only throw the ball 29.6 times per game since Jeudy's return, compared to 32.5 in his absence.
But, what about the overall production? Well, production generally doesn't follow WRs not getting any opportunities. Since Jeudy's return, he's the only wide receiver to sniff fantasy value, averaging 4.4 catches and 51.6 yards per game, with zero touchdowns. Both Tim Patrick and Courtland Sutton combined barely outpace this, together averaging 61.6 yards per game on 4.4 catches per game.
So, the long and the short of it with the wide receivers: there aren't enough targets to go around, and any targets go to Jerry Jeudy. The result? It's time to move on from both Courtland Sutton (84% rostered) and Tim Patrick (27% rostered).
The Tight Ends
Finally, the tight ends. Well, really, just Noah Fant (86% rostered). Cut him, it doesn't matter. He ended week thirteen with his second-highest fantasy point production since Halloween. There simply aren't enough targets to go around to give Fant enough to matter. Since Jeudy returned, Fant has 4, 6, 4, and 4 targets. That's 18 targets across four games for Fant, which he turned into 28 yards per game (and 3.5 catches per contest). Fant hasn't scored since week six, and he has just three ten zone targets all year (and none since Jeudy returned). Fant has just one game this year over 62 yards and just four over 40 yards. There's nothing there for him in the passing game this season.
So, go ahead and move on from all your Broncos targets, save Jerry Jeudy. There's some brightness in the Broncos' passing game, but even then, it is ever-so-faint. Jeudy is an incredibly talented player, but the passing game vagaries have relegated him to highly-drafted Jakobi Meyers or Hunter Renfrow. Everyone else you can leave by the wayside, kick 'em off at the bus stop, get them a one-way ticket to a far-flung corner of the Earth. It doesn't matter, as long as you get them off your roster.
Do you want more 2021 NFL discussion? Then check out these links!
Discord!
Podcast!
Patreon!
Twitch!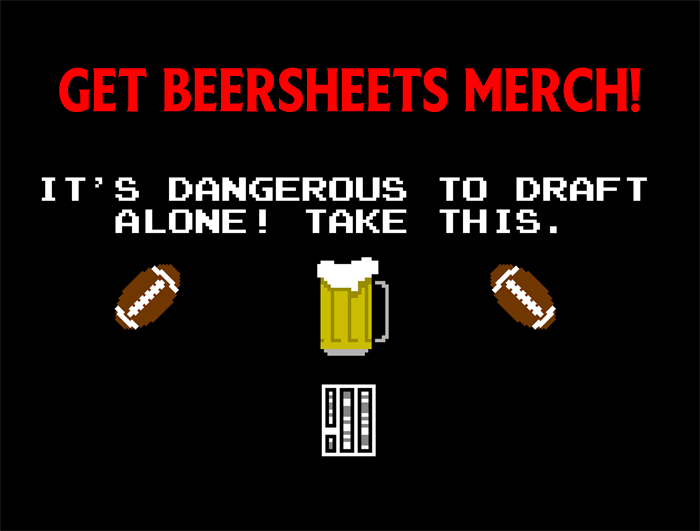 [Image Source: https://upload.wikimedia.org/wikipedia/commons/b/b6/Courtland_Sutton.jpg under CC BY SA 2.0]