This week, I am giving thanks for fantasy football managers who have given up on their leagues. These turkeys have made it easier for the rest of us to mash fantasy football players off the waiver wire, stuffing them into our lineup. Over the last few weeks, matchups have solidified and roster moves have rolled off of a cliff. This makes it easy as pie to jam some sleepers into our rosters. To make this list of fantasy football sleeper quarterbacks, the player must be unrostered in at least 50% of Yahoo! leagues. For you deep leaguers, we feature one sleeper fantasy football quarterback available in at least 90% of leagues. Without any further ado, let's go ham on some week 12 fantasy football sleeper quarterbacks. 
Jimmy Garoppolo versus Minnesota (33% rostered)
Don't look now, but Jimmy G has scraped together four consecutive weeks with multiple touchdowns. The Niners blew out both the Rams and the Jaguars by a combined 61-20, so he didn't really need to do a whole lot. But, this weekend that should change, as the Niners and Vikings square off in what could be a battle for the #7 playoff spot in the NFC. Granted, there have been a lot of good quarterbacks on bye in this span, but Jimmy G is the #3 quarterback in fantasy points over the last four weeks.
This week, he gets a Vikings defense that allows the sixth-most fantasy points to quarterbacks on the year, and who is fresh off getting smacked around by QBs in three of their last four games (including a start by Cooper Rush) since their bye. The only downside here is that the Vikings get themselves a ton of sacks, with the third-highest sack rate on the season. Luckily Jimmy G's production is mostly just dumping off to Deebo Samuel and George Kittle and letting them do the hard work.
Taylor Heinicke versus Seattle (28% rostered)
Heinicke, the #14 quarterback in fantasy points per game over the last four weeks, gets himself a matchup against a team that is currently doing a "circle the drain" speed run. The Seahawks, built on a strong defense, a strong run game, and having Russell Wilson bail them out no longer have a strong defense, a strong run game, and Russell Wilson can't throw a football properly. It's bleak up in Seattle, and they have to go cross-country for this Monday Night Football Matchup. They can beat up on bad quarterbacks (Trevor Lawrence, a COVID-infected and COVID-toed Aaron Rodgers.
They're ranked pretty low in fantasy points allowed to quarterbacks, mostly because they prevent the massive game. But, Colt McCoy scored 22.9 fantasy points against them last week. Let me repeat that: Colt McCoy scored 22.9 fantasy points against them last week. One more time. Colt McCoy. Scored 22.9 fantasy points against them. Last week.
Heinicke is a poor man's Jalen Hurts for fantasy this year, doing a "by hook or by crook" method of accumulating fantasy points. He has at least 15 fantasy points in three of his last four games, and he did it while throwing for multiple touchdowns just once. Over his last four games, he averages 37.3 rushing yards per game, which will definitely bridge the gap for desperate fantasy football managers.
Tyrod Taylor versus New York Jets (8% rostered)
Speaking of a poor man's Jalen Hurts, Tyrod Taylor. Taylor somehow took down the Titans last week while scoring two rushing touchdowns (and totaling just 135 yards because of the Texans' short fields thanks to five Ryan Tannehill turnovers).  I want to be clear, here. This doesn't have as much to do with Tyrod as it does with his opponent. Taylor averages just about 215 total yards and 1.5 touchdowns per game this season in his four starts, but the Jets are just truly dreadful against opposing QBs.
They allow the twelfth-most fantasy points to QBs on the year but have given up at least 21 fantasy points to five of their last six opposing signal-callers, and at least 18.5 to seven-straight. For the year, only Mac Jones and Teddy Bridgewater failed to notch at least 18.5 fantasy points against them.
Do you want more 2021 NFL discussion? Then check out these links!
Discord!
Podcast!
Patreon!
Twitch!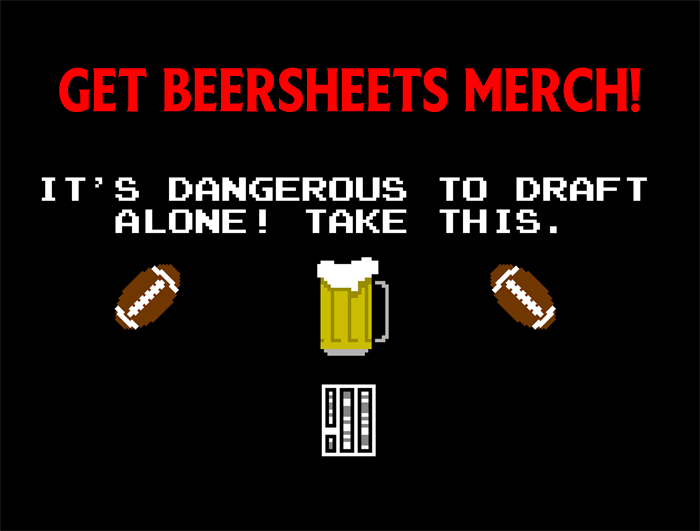 [Image Source: https://upload.wikimedia.org/wikipedia/commons/6/6c/Jimmy_Garoppolo_2019_%28cropped%29.jpg, cropped under CC BY SA 2.0]