Mike Vrabel announced Monday that Tennessee Titans' stud running back Derrick Henry will likely miss the rest of the season. Henry suffered a foot injury that will put him out for 6-10 weeks following surgery this week. So, if we count out six weeks from his scheduled surgery (Tuesday), that puts him back in action somewhere between week fifteen at Pittsburgh and the 2022 NFL season. I'm not an injury expert, though I could probably just start to pretend to be one on Twitter. I won't get into that. But, it looks to be a Jones fracture, which is a break on the fifth metatarsal. In other words, he broke one of the bones in his foot near his "pinky toe."
So, what are we supposed to do for fantasy football?
Derrick Henry
We can't drop Derrick Henry; we have to hang onto him just in case. I made the mistake of dropping George Kittle last season, and he returned during the fantasy football finals to drop a 4/92 line. There are very few players I would put in the George Kittle category, and Derrick Henry is one of them. In fact, he sits above George Kittle to be an absolute priority hold for your rosters. In half-PPR, he's three points per game higher than the RB2 (Austin Ekeler) and is a complete game-changer when he plays.
So, hold Derrick Henry. If you're in a deeper bench league and you're sitting on an 8-0 record, go make a play for him. He could be back at the beginning of the fantasy football playoffs and could help you cruise to a fantasy title if he returns and returns to form.
While this isn't an inevitability (his return), it is a contingency that I want to prepare for. So, if I roster Derrick Henry and I'm in a position to make the playoffs… I'm burning a roster spot on him for the rest of the year. This will make bye weeks difficult, but you can't pass on the possibility of a Derrick Henry return.
Derrick Henry's Replacement
At this point in writing this paragraph, we had no idea who the Titans will tap to replace Derrick Henry. Rumors from David Johnson to Marlon Mack to Adrian Peterson swirled through Twitter on Monday. A lot of this has been fueled by a purely-conjecture Adam Schefter tweet:
But then I had to delete some stuff because the Titans replaced Derrick Henry with Adrian Peterson
Adrian Peterson will likely walk into a big workload. But, obviously, we cannot expect 30 touches a game out of him. Still, any running back walking into a guaranteed 15-20 touch workload (which the new running back would be walking into) is worth blasting some FAB you have left at him. He's possibly a weekly starting running back for the time being, no matter who ineffective he might be. Granted, this is contingent on them not adding another running back this week. Given that they also lost Darrynton Evans, I doubt they are done.
But here's the thing. Adrian Peterson is not very good at football, at least not anymore. His name is worth more than his production, at this point. The Titans don't really pass the ball to their running backs, either. So, we are looking at… 60 yards per game, no catches, and a prayer for a touchdown? That's basically a non-PPR flex, and not a player I want to reach for in my fantasy football drafts. Make a play for him that doesn't exceed half your FAB and see what happens. If someone outbids you, fine. Don't worry about it. Adrian Peterson has a Titans' ceiling of RB30. He's not Derrick Henry. They know he isn't Derrick Henry. He's not there to replace Derrick Henry. He's going to be a part of the backfield rotation.
Want more NFL and fantasy football content? Then check out these links!
Discord!
Podcast!
Patreon!
Twitch!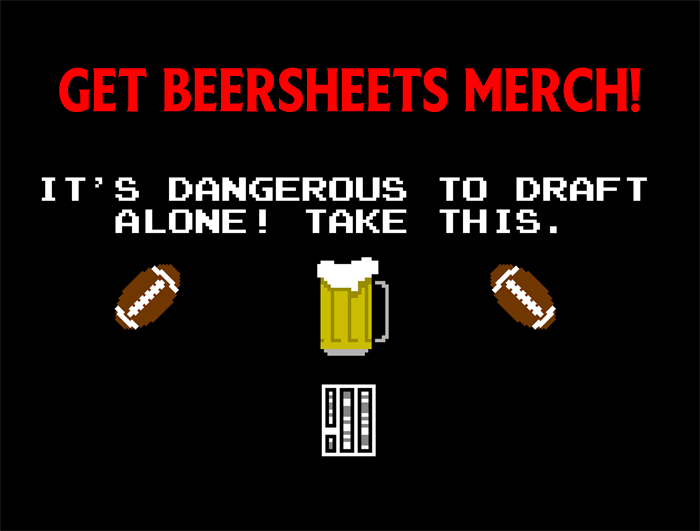 (Image Source: https://upload.wikimedia.org/wikipedia/commons/5/5f/RB_Derrick_Henry_Titans%2C_2016.jpg under CC SA 4.0)