You know why you're here. You need permission to cut some guys for your hot week eight waiver wire pickups. With the benefit of sobriety and the lights turned on your roster, the drunken desperation that took over us in the week seven bye-pocalypse has shown all warts and troubles with those we decided to go home into week seven within our rosters. But, you've hit roster rock bottom, and it's time to rebuild and better yourself. With that in mind, make yourself a greens smoothie and start your new life by figuring out who to excise from your roster. Waleed Ismail has you covered with the OK Cupid to your rebuild, with the Week Eight Waiver Wire article.
To make this list, a player must be on rosters in at least 50% of leagues. It does me no good to tell you to drop Nick Westbrook-Ikhine, for example. But, for now, let's promise to never do shots of Byepocalypse again, sober up, and clean up our fantasy rosters.
Quarterback Cut List
Sam Darnold, Carolina Panthers (59% rostered)
I wrote a whole dang article last week begging you to move on from Sam Darnold. At this point, you have nobody to blame but yourself. Ever since he stopped rushing for two touchdowns per game, he has 9.08, 16.08, and 3.44 fantasy points. His 9.5 fantasy points per game over the last three weeks would be WR62, tied with Jamal Agnew and Van Jefferson. That's bad.
Wide Receiver Cut List
Allen Robinson, Chicago Bears (91% rostered)
Matt Nagy and Justin Fields have done the impossible: made Allen Robinson non-QB proof. Last year, A-Rob had four games under 55 receiving yards. This year, he has one game over 55 receiving yards. He still has a top-20 target share (about 25%) but the Bears just don't pass the ball. He's WR79 per game in PPR on the season, and  WR70 in the last three weeks. Try to trade him for whatever you can, but do what you need to do, here.
Brandon Aiyuk, San Francisco 49ers (66% rostered)
There's no doghouse here, he is second on the 49ers in WR snaps (71% in two-straight games), he just has no juice. Through six games this year, he's averaging 2.7 targets, 1.5 catches, and 16 yards per game. The man has one game above 35 yards, and none above 40. The 49ers are quickly circling the drain, as well. Your only hope is Trey Lance coming in and lighting the world on fire.
Robby Anderson, Carolina Panthers (61% rostered)
Targets Are Earned twitter is apoplectic as Robby Anderson has 38 targets, 13 receptions, and 101 yards over his last four games combined. Just cut bait with Robby, it's not worth the aggravation. You can keep citing air yards at me if you want, but if his quarterback can't throw an accurate football to save his life (Darnold is outside the top-20 in catchable pass rate, deep ball completion rate, and clean pocket completion percentage), then what is the point?
Running Back Cut List
Mike Davis, Atlanta Falcons (93% rostered)
I'm done holding out hope for Davis. He has 30 carries for 77 yards in his last three games combined. At this point, he's nothing more than a Cordarrelle Patterson handcuff, and even then, Wayne Gallman might be better suited for that.
Nyheim Hines, Indianapolis Colts (57% rostered)
This is me staring at myself in a mirror, screaming to drop Nyheim Hines. He had the world's most brutal drop on Sunday Night Football (which was not rain-related, he closed his hands too soon). Since his week one outburst, he has 164 yards across six games, and just 10 catches in that span. I'm pretty sure you can find 4.2 carries and 1.7 catches for 32.3 yards on your waiver wire. Jonathan Taylor's emergence has destroyed Nyheim Hines.
Tight End Cut List
None! Congratulations! You did a wonderful job. Also, trade Robert Tonyan this instant.
Want more NFL and fantasy football content? Then check out these links!
Discord!
Podcast!
Patreon!
Twitch!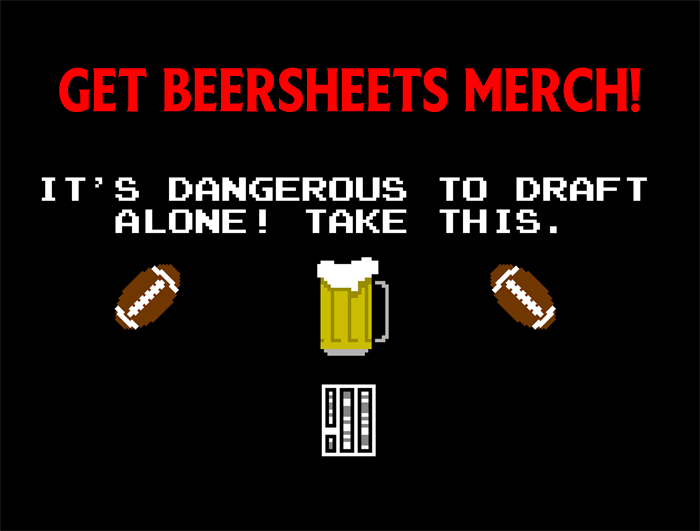 Image Source: https://upload.wikimedia.org/wikipedia/commons/f/f4/Brandon_Aiyuk_%2850730673553%29_%28cropped%29.jpg cropped under CC BY SA 2.0