Every week I will be checking in on the rookies to give a quick overview of your fantasy and dynasty needs. This should give you a roundup of everything you need to know about the newest additions to your dynasty fantasy football leagues.
Rookie Quarterbacks
Justin Fields got his second start, and Trey Lance got extended action. While the other quarterbacks show progression outside of Davis Mills, who may have regressed.
Trevor Lawrence (JAC) finished third among rookie quarterbacks in fantasy points (FPs) scored (19.8). On the season, he has 873 yards passing with five touchdowns and seven interceptions. Lawrence also has a score on the ground and 82 rushing yards.
Zach Wilson (NYJ) scored the most FPs among quarterbacks with 22.7 against the Titans. Wilson currently has 925 passing yards and four touchdowns but a gross 8-interceptions to go with it. He also has 19 rushing yards.
Justin Fields (CHI) got his second start of the season and looked better. However, that was against the Lions, who only sacked him once. Fields have always been good when not under pressure and given time to throw. He finished with the fourth-most FPs (11.4), just seven more than Davis Mills.
Mac Jones (NE) finished second in FPs (21.7) among rookie quarterbacks. Jones currently has just over 1,000 yards passing with four touchdowns and four picks. He doesn't run much, seven times for 27-yards.
Davis Mills (HOU) didn't look good in his second start against the Bills. Mills will have nightmares about this start as he threw four interceptions with just 4.1 yards per throw. He finished with just 87-yards throwing.
Trey Lance (SF) got some playing time when Jimmy Garoppolo went down with an injury. Lance completed half of his throws (9/18) for 157 yards and two touchdowns. He also ran for 41-yards on seven carries. It is still up in the air if Garoppolo will miss any time.
Neither Kellen Mond (MIN) nor Kyle Trask (TB) has seen the field.
Rookie Running Backs
Another outstanding performance from Najee Harris. Chuba Hubbard got his first start while Kenny Gainwell continues to be a factor and a threat to Miles Sanders.
Najee Harris (PIT) showed once again why he was the first running back taken off the board in round one. Harris tallied 91-yards scrimmage yards on 20 touches and got into the end zone. He finished with 21.1 FPs on the week.
Javonte Williams (DEN) Williams continues to get work but is clearly the 1B in Denver's backfield behind Melvin Gordon. Williams finished with 48-yards rushing on seven carries and did not score. However, Williams did catch three passes for 11-yards. Overall, Williams is the RB34 on the season with 37.6 FPs.
Michael Carter (NYJ) has seen more usage as the season has gone on. Against the Titans, he rushed for 38-yards on 13 carries and scored a touchdown. Carter did catch a pass, but it went for a negative four yards. His touchdown was the first of his career, and he is currently the RB43 with 29.1 FPs.
Kenneth Gainwell (PHI) has looked phenomenal as a rookie with limited playing time. Against the Chiefs, Gainwell rushed for 31-yards on three carries but scored a touchdown. He was also active in the passing game as he caught six balls for 58-yards. Gainwell has scored double-digit points in two of his four weeks and is currently the RB29 with 44.8 FPs.
Trey Sermon (SF) was used extensively as both Elijah Mitchell and JaMycal Hasty dealt with injuries. Sermon was solid with his workload as he ran for 89-yards on 19 carries. It will be interesting to see how many carries Sermon gets when Mitchell returns.
Elijah Mitchell (SF) remains injured.
Larry Rountree (LAC) saw his most action as the Chargers used him 11 times, but he only rushed for 31-yards. Rountree is a plodder and was used to run the clock. He out-snap Justin Jackson but mainly was not effective.
Jaret Patterson (WFT) totaled 12 yards on three touches. On the season, Patterson has four carries for 10 yards and one catch for a yard.
Kylin Hill (GB) has seen action in all four games but has only seven carries for 22-yards on the season.
Rhamondre Stevenson (NE) Has not seen any action since Week 1 and has been a healthy scratch.
Chris Evans (CIN) saw only two snaps and did not receive a carry or a target. Evans has seen action in each game this season but only has three receptions for 40-yards.
Jake Funk (LAR) was used in special teams. Funk has just one carry for six yards this season.
Gary Brightwell (NYG) did not receive an attempt or target. Brightwell has just one carry for four yards on the season.
Khalil Herbert (CHI) saw three carries for seven yards but did not receive a target. Herbert could be used more extensively now that David Montgomery will miss time due to his injury.
Rookie Wide Receivers
As with the running backs, there isn't a wide receiver that hasn't surprised. However, first-round selection Kadarius Toney has disappointed. Rondale Moore appears to be under drafted and should be a first-round selection.
Ja'Marr Chase (CIN) caught six of nine targets for 77-yards. Chase was second among the rookie receivers in FPs (13.7) and second to Tyler Boyd in yards and targets against the Jaguars. He is currently the WR13 on the season with a 17-297-4 stat line.
De'Vonta Smith (PHI) was a busy man against the Chiefs as he finished first among rookie wide receivers in FPs (19.2). Smith caught seven of ten targets for 122-yards. Now, he just needs to learn not to run the wrong route, but his first 100-yard game is a goal accomplished in what will be a long career. Smith is currently the WR38 with an 18-237-1 stat line.
Jaylen Waddle (MIA) struggled against the Colts as he caught just three balls for 33-yards on four targets. Waddle had his lowest in targets, receptions, and yards against Indianapolis. He currently is the WR34 with a 25-200-1 stat line.
Rondale Moore (ARI) did not damage the statistical column for the second consecutive week. Moore caught three passes on three targets for 28-yards which was more than his two receptions for a yard the previous week. He is the WR47 on the season with a 16-211-1 stat line.
Terrace Marshall (CAR) caught one of his three targets for two yards. Marshall was involved in 70% of the snaps and has been involved in all four games with minimal results.
Elijah Moore (NYJ) did not play in Week 4 but only has eight receptions for 66 yards on the season. Moore was limited in practice this week but could return if he clears the concussion protocol.
Dyami Brown (WAS) has only five receptions for 51 yards on five targets but continues to get looks in each contest. Brown is currently dealing with a knee injury and isn't practicing through Wednesday. With Curtis Samuel returning, Brown may drop in the depth chart.
Kadarius Toney (NYG) was basically invisible through the first three weeks with just 4-receptions for 14-yards. However, in Week 4, he exploded on the scene and caught six passes for 78-yards on nine targets. Toney made the most of Sterling Shepard and Darius Slayton out with injuries.
Josh Palmer (LAC) did not receive a target for the second consecutive week. Palmer played in 19-percent of the snaps and currently has three receptions for 38-yards on three targets.
Anthony Schwartz (CLE) Schwartz was targeted once but did not pull in a catch. Schwartz has one target in the last three contests, and his 3-69 in Week 1 still stands as his only stats through four weeks.
Demetric Felton (CLE) has caught two passes in three straight. Unfortunately, he hasn't had more than that and no more than 51-yards.
Michael Strachan (IND) The last target he received was in Week 2. Strachan didn't play in Week 3 and didn't get any targets in Week 4. He remains with his Week 1 fantasy statistical numbers of two receptions for  26-yards.
Nico Collins (HOU) Is still injured and hasn't played since Week 2.
Trent Irwin (CIN) caught his first pass in Week 4. Joe Burrow hit him on the sidelines as Irwin made a spinning grab on Thursday Night Football with a ball thrown behind him. The pass went for 25-yards.
Amari Rodgers (GB) and Jaelon Darden (TB) have only one catch on the season. However, Tylan Wallace (BAL), Ihmir Smith-Marsette (MIN), Tutu Atwell (LAR), Marquez Stevenson (BUF), Shi Smith (CAR), Simi Fehoko (DAL), Tre Nixon (LAR), Frank Darby (ATL), Ben Skowronek (LAR) and Dax Milne (WFT) do not have a reception.
Rookie Tight Ends
It's a surprise to see two tight ends do well in their rookie season. Most expected Kyle Pitts to break the mold, and he hasn't. Pat Freiermuth, who was not drafted in redraft leagues, is just a few points away from having the same tight-end ranking as Pitts.
Kyle Pitts (ATL) is seventh in targets but only fourteenth in receptions among tight ends. Pitts is doing most with his catches as he is seventh in yards, and not scoring a touchdown has hurt his overall numbers. In sum, he is playing well; it's just not showing up in the statistics.
Pat Freiermuth (PIT) caught one pass for 11-yards but has nine targets in the two previous contests. Freiermuth also has a touchdown on the season.
Luke Farrell (JAX) has caught a pass in each game, but no more than that. Farrell just has 13-yards this season and hasn't gotten more than two targets each week.
Tommy Tremble (CAR) numbers have not changed since Week 3, where he scored 10.7 FPs. Tremble did get a target in Week 4.
Noah Gray (KC) got a target in Week 4, but no more than that. Gray has gotten one target in Week 3 and 4.
Hunter Long (MIA), Brevin Jordan (HOU), Tre' McKitty (LAC), John Bates (WFT), Matt Bushman (LV), Zach Davidson (NYG), and Sammis Reyes (WFT) do not have a reception.
For more fantasy football discussion, please check out these links!
Discord!
Podcast!
Patreon!
Twitch!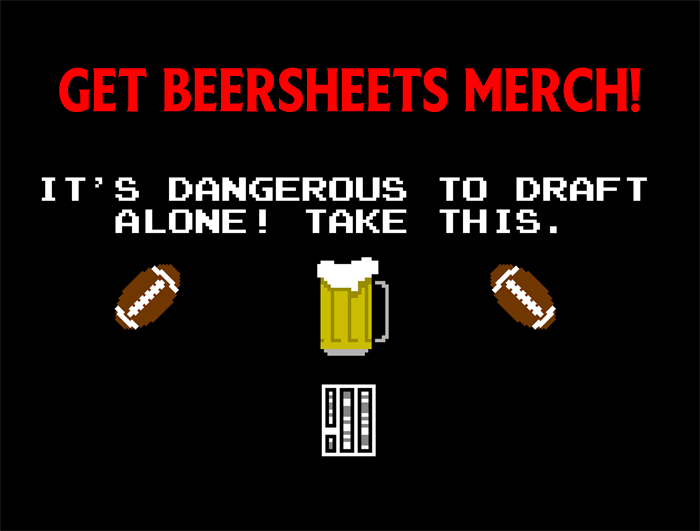 [Image Source: https://commons.wikimedia.org/wiki/File:Justin_Fields_(cropped).jpg under CC BY SA 2.0]