Every week I will be checking in on the rookies to give a quick overview of your fantasy and dynasty needs. This should give you a roundup of everything you need to know about the newest additions to your dynasty fantasy football leagues.
Rookie Quarterbacks
Through three weeks, only a handful of quarterbacks have gotten the start. Overall, the consensus has not been good.
Trevor Lawrence (JAC) completed just over half his passes (54-percent) for 669 yards and five touchdowns while throwing seven picks. He also has 46 rushing yards.
Zach Wilson (NYJ) completed nearly the same as Lawrence (55-percent) with 628 yards and two touchdowns while throwing seven picks.
Justin Fields (CHI) did not look good in his debut. He was good on only 30-percent of his throws for 68 yards and did not throw for a touchdown. He has one interception, but that was in Week 2 against Cincinnati. His lone TD came on a run in Week 1 against the Rams.
Mac Jones (NE) is the group leader by completing 67-percent of his throws for 737 yards, two scores, and three INTs.
Davis Mills (HOU) got his first start against Carolina and connected on 67-percent of his passes for 168 yards and a touchdown. He now has two scores on the season with one pick while throwing for 270 yards.
Trey Lance (SF) has not been named a starter yet, but his time is on the horizon. Overall, Lance has nearly the same rushing yards (3) as passing (5). He also has a rushing and passing score.
Neither Kellen Mond (MIN) nor Kyle Trask (TB) has seen the field.
Rookie Running Backs
Not many surprises have risen out of the rookie running backs aside from Elijah Mitchell and Chuba Hubbard. Najee Harris, Javonte Williams, and Michael Carter lead the group.
Najee Harris (PIT) has the most carries among the rookies (40) but is third in yards (123) and currently does not have a rushing score. Harris has caught 20 of his 27 targets for 149 yards and a touchdown.
Javonte Williams (DEN) has one less carry than Harris (39) but has more yards (138) while scoring once on the ground. He hasn't been active in the passing game with five receptions on six targets for 39 yards.
Elijah Mitchell (SF) was heavily involved before his injury. Mitchell has 36 carries for 146 yards and a touchdown. However, he hasn't done much in the passing game with two receptions.
Michael Carter (NYJ) has been getting more involved in the offense, but the Jets are terrible and need to throw. Carter has 24 carries with 89 yards and no touchdowns. He also has five receptions on eight targets for 48 yards.
Kenneth Gainwell (PHI) is more of the backup to Miles Sanders but has been sharing many carries. On the season, Gainwell has 16 attempts for 53 yards and a score. He also has been involved in the passing game with seven catches for 56 yards.
Trey Sermon (SF) carried the rock 10 times for 31 yards and caught two passes for three yards against Green Bay. He did have one carry for eight yards against the Eagles.
Larry Rountree (LAC) has 13 carries for a measly 29 yards with one catch.
Kylin Hill (GB) has seven carries for just 22 yards.
Rhamondre Stevenson (NE) has one carry for two yards and one catch for another nine.
Chris Evans (CIN) does not have a rushing attempt but has caught three balls for 40 yards.
Jake Funk (LAR) has one carry, while Gary Brightwell (NYG) also has one carry with one reception.
Rookie Wide Receivers
As with the running backs, there isn't a wide receiver that hasn't surprised. However, first-round selection Kadarius Toney has disappointed. Rondale Moore appears to be under drafted and should be a first-round selection.
Ja'Marr Chase (CIN) has been outstanding this year. Chase has 11 receptions for 220 yards and four touchdowns on 16 targets.
De'Vonta Smith (PHI) is second in targets for rookies (21) and has 11 catches for 115 yards with one score.
Jaylen Waddle (MIA) leads all rookies in targets (26), receptions (22) while being third in yards (167). Waddle has scored once.
Rondale Moore (ARI) had an excellent day with seven catches on eight targets for 114 yards and a touchdown against Minnesota. Moore has been adequate in his other two contests with six catches for 69 yards on seven targets.
Terrace Marshall (CAR) has been quietly solid for a rookie. On 14 targets, he has 10 receptions for 91 yards.
Elijah Moore (NYJ) has received 18 targets, and he has brought in 8 balls for 66 yards. Moore has scored 13 points total in his last two contests.
Dyami Brown (WAS) has 12 targets on the season but has done little with them. In total, Brown has four receptions for 32 yards.
Kadarius Toney (NYG) has been more disruptive than active on the football field. In three games, Toney has four catches for 14 yards on five targets.
Josh Palmer (LAC) was active in the first two weeks catching three passes for 38 yards. Palmer only received ten snaps in Week 3 and has not caught a touchdown.
Anthony Schwartz (CLE) has seven targets with just three receptions and 69 yards. He has not scored a touchdown, and all his action came in Week 1.
Michael Strachan (IND) also got his work in Week 1. He has three targets and caught two of those for 26 yards.
Nico Collins (HOU) has caught two of four targets for 39 yards. Collins missed Week 3 due to injury.
Demetric Felton (CLE) has been active in the last two weeks. He scored a touchdown and has caught four of five passes for 64 yards.
Amari Rodgers (GB) and Jaelon Darden (TB) have only one catch on the season. However, Tylan Wallace (BAL), Ihmir Smith-Marsette (MIN), Tutu Atwell (LAR), Marquez Stevenson (BUF), Shi Smith (CAR), Simi Fehoko (DAL), Tre Nixon (LAR), Frank Darby (ATL), Ben Skowronek (LAR) and Dax Milne (WFT) do not have a reception.
Rookie Tight Ends
It's a surprise to see two tight ends do well in their rookie season. Most expected Kyle Pitts to break the mold, and he hasn't. Pat Freirmuth, who was not drafted in redraft, is just a few points away from having the same tight-end ranking as Pitts.
Kyle Pitts (ATL) has scored 24.9 points on the season. Pitts has been a solid producer in the offense with nine catches for 104 yards in the first two weeks. In Week 3, he had two catches for 35 yards.
Pat Freiermuth (PIT) has established himself as the TE1 on the team over Eric Ebron. On ten targets, Freiermuth has caught seven passes for 82 yards and a touchdown. He currently has 22.2 points on the season.
Tommy Tremble (CAR) should be in line for more work as the Panthers traded Dan Arnold to the Jaguars. Tremble has caught one pass for 30 yards and has one rushing touchdown from seven yards out.
Noah Gray (KC) has one reception for five yards. It is difficult to get any volume with Travis Kelce around.
Hunter Long (MIA), Brevin Jordan (HOU), Tre' McKitty (LAC), John Bates (WFT), Matt Bushman (LV), Zach Davidson (NYG), and Sammis Reyes (WFT) do not have a reception.
For more fantasy football discussion, please check out these links!
Discord!
Podcast!
Patreon!
Twitch!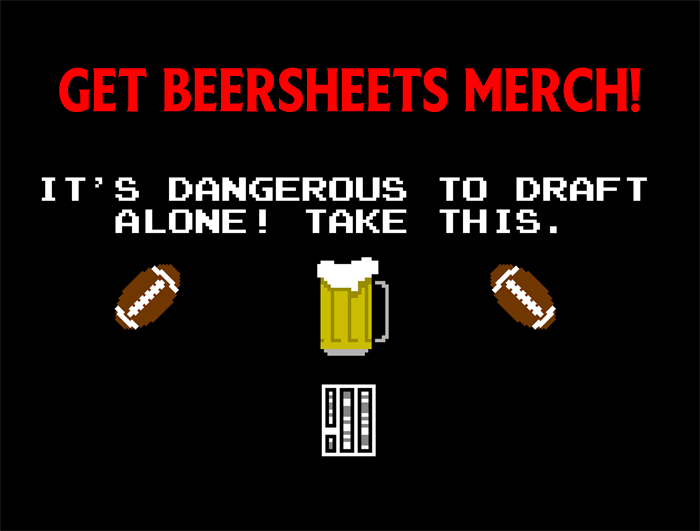 [Image Source: Kyle PItts on Twitter]