Week two is in the books, and after the first couple of go-rounds, the NFL, and fantasy football just feels… weird. It feels off. Half the starting QBs are new, which gives a weird sense of chaos. That is compounded by the fact that we spent 2020 with some weird temporary situations. Cam Newton in New England was one of those situations. Belichick had spent 75 years as the head coach of the Patriots, and Tom Brady was his quarterback in 73 of them. Last year, Cam Newton greatly reshaped the Patriots' offense, and it crushed James White's value. Now, it's indisputably Mac Jones under center, which means that James White has returned to prominence. Is this something we can trust, or just a small sample size overreaction to a guy who is on the decline in his career? Is James White legit?
First, let's take a look at James White's 2020 season. Let's start with COVID-19; a lot of people expressed a sense of professional ennui, wondering what purpose they served as a plague ravaged the world. That would and could easily include James White. But, COVID-19 was not the worst part of his 2020 campaign. Without belaboring his point, he had a severe family tragedy, and law enforcement did not catch the perpetrator for nearly a month.  Obviously, that would change James White's outlook on a team that was 2-5 after week eight. So, let's give him a pass on the motivation front there.
Second, let's take a look at how things changed for James White's role for the Patriots in 2020. From 2016 through 2019, he averaged 99 targets for 72 catches and 623 yards per sixteen games. In those seasons, he finished RB26, RB38, RB7, and RB19. That's three of four seasons where James White is a set-and-forget starter in 2RB, flex leagues. That cratered in 2020 down to 49 receptions and 375 receiving yards. That greatly damaged his fantasy football value, as White finished RB52 on the year on a per-game basis, notching just 8.3 fantasy points per game (fewer than Reggie Bonnafon).
Obviously, that change came because Cam Newton would run the ball instead of dumping it off to James White (Cam's 55 rush attempts were more than Brady had between 2018 and 2019 combined). That obviously destroyed his value. James White played one game without Cam Newton, and he had eight targets, seven catches, and 38 yards. In his other games, it was 3.2 receptions for 26 yards. There's a clear Cam Newton problem there for James White.
Now, Cam Newton is gone and Mac Jones is in New England. And, with Mac Jones, we see a return to the dump-off game plan that the Patriots employed with Tom Brady for years. Through two games, that's paid dividends for James White. He's tied with Mike Davis for the third-most targets through the first two games and tied with D'Andre Swift for the second-most targets. He also ranks fourth in receiving yards among running backs. Through two games, White is on pace for 102 receptions and 800 receiving yards. He's also tacked on some rushing this year, including a rushing touchdown. Roll all that up and he's RB14 on the year in PPR leagues and a bona fide starter.
This isn't a fluke, either. Bill Belichick, more than any other coach in the NFL, plays to his team's strengths and downplays their weaknesses. Mac Jones dumping it off to James White is a strength, a strength they will continue to heavily use in order to move the ball up and down the field. This isn't a team built on going deep, it's built around getting playmakers the ball in space. And that's what they are doing with James White.
So, if you listened to Football Absurdity in the offseason and snatched up a cheap James White, then congratulations on your ascent into fantasy football nirvana.
Do you want more 2021 NFL discussion? Then check out these links!
Discord!
Podcast!
Patreon!
Twitch!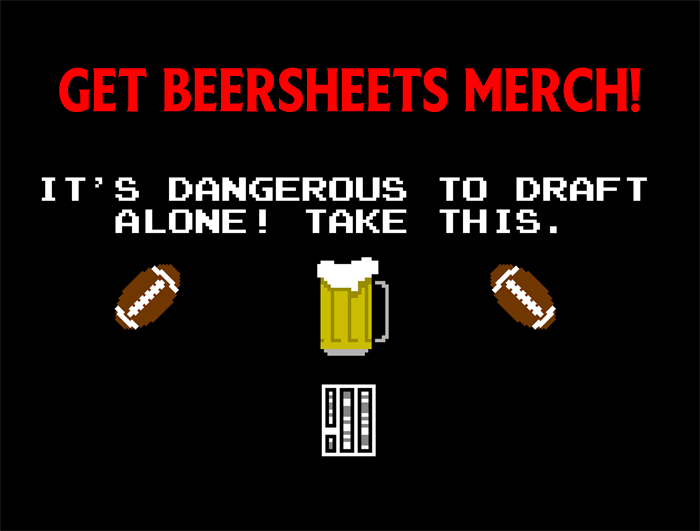 [Image Source: https://upload.wikimedia.org/wikipedia/commons/2/20/James_White_%28running_back%29.JPG, cropped under CC BY SA 2.0]