We finish our tour around the 2020 NFL season with the Washington Football Team. Or, as they repeatedly showed they should be called, Washington Team Football (WTF). Washington Football Team ended up as the king of the trash heap we know as the NFC East. They ended up starting four different quarterbacks over the course of the season. It was a year filled with stories for Washington, some good (Ron Rivera and Alex Smith) and some bad (whatever went on with Dwayne Haskins and Dan Snyder). But, there is plenty to remember about the Washington Football Team going forward. What should we remember from their 2020 season as we head into 2021 fantasy football drafts?
What to Remember from the 2020 Washington Football Team Season
If we talk Washington, we have to talk Antonio Gibson. Gibson raised a lot of hackles in haters' hearts this offseason because of his limited college workload. I was one of those haters. He had 77 touches across two years in Memphis, and just 93 touches across two seasons in junior college. But, it didn't matter. He crossed that threshold in week twelve. Washington wanted to run him into the ground… and they did. The season's RB13 ended up with over sixteen touches in six games. He scored over 18 fantasy points in five of them. After week nine, excluding the game he left with an injury, he had at least 17 touches in four-of-five games.
No tight end had five targets in every game for sixteen games. Travis Kelce didn't play sixteen games, but he also had just three targets in week seven. Two tight ends had at least four targets in sixteen games: Darren Waller and Logan Thomas. Logan Thomas was an example of the "right process, wrong results" for about half of the year. We saw it. We saw the consistent targets and the role in the red zone, it just didn't cash through… until it did. After Washington's week eight bye, he went under five targets in a game once. In this span, he ended up averaging 10.2 HPPR points per game, which would have been TE4 over the course of the whole season. Logan Thomas is the de facto possession receiver in Washington. If he goes outside the top-eight in 2021 drafts, snatch him up.  
It was an up-and-down season for Terry McLaurin, who ended the year with 1,118 yards and four touchdowns, on a 65% catch rate. He also did this with three different quarterbacks: Kyle Allen, Alex Smith, and Dwayne Haskins. McLaurin averaged the most fantasy points and the highest target share and depth of target with Kyle Allen. He had his best yards after the catch with Dwayne Haskins, as well as his highest yards per game. With Alex Smith, he had his most efficient receiving numbers (0.96 RACR) and his lowest targets per game. Throughout all of this, there is not a split where he paced out to fewer than 980 yards. He's a budding superstar, and it doesn't matter who is behind center, he will produce.
Speaking of the quarterbacks throwing to Terry McLaurin, there was literally no fantasy value to glean from the Washington Football Team in one-quarterback leagues. When I say literally no value, I mean that Alex Smith, Kyle Allen, and Dwayne Haskins combined for zero QB1 weeks. There was a lot of QB roulette there due to injury and ineffectiveness, but the highest-ranking QB each week averaged a finish of QB 23.8. So the worst possible starting-caliber quarterback in a 2QB league. Haskins finished inside the top-twenty once, as did Alex Smith. Kyle Allen lapped them, finishing as a top-20 QB twice this season. They averaged 13.4 fantasy points per game this year… and they weren't last: both MetLife Stadium Teams (the Jets and Giants) averaged fewer than 13.4 QB fantasy points per game this season.
You can't tell the story of the 2020 Washington Football Team without talking about D. McKissic. He had five targets in week one, then zero, then four. "Oh that's interesting," you probably thought. Then, he had 22 targets in three weeks and we were off to the races. He became the premiere PPR cheat code running back in the mold of a Danny Woodhead or James White: a guy who had a ton of value come not from yards, but from receptions. He ended the year as RB17 in PPR and RB34 in non-PPR scoring. His 80 catches ranked second at the position, and represented 41.8% of his fantasy points in PPR, the most for any running back with at least 100 touches. Obviously, this means he had the biggest percentage difference between PPR and non-PPR scoring among all running backs, scoring just 79% of his PPR fantasy points in non-PPR scoring.
If this has you hankerin' for some fantasy sports, try out Fan Duel! That link lets them know we sent you! It also gets you a 20% deposit match up to $500!
Then, follow Football Absurdity on Twitter!
After that, get free fantasy football advice by joining our Discord!
Finally, if you like what you read here, check out our podcast and our Patreon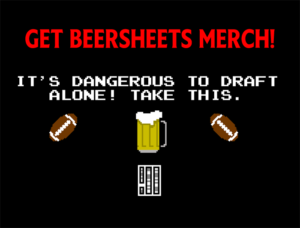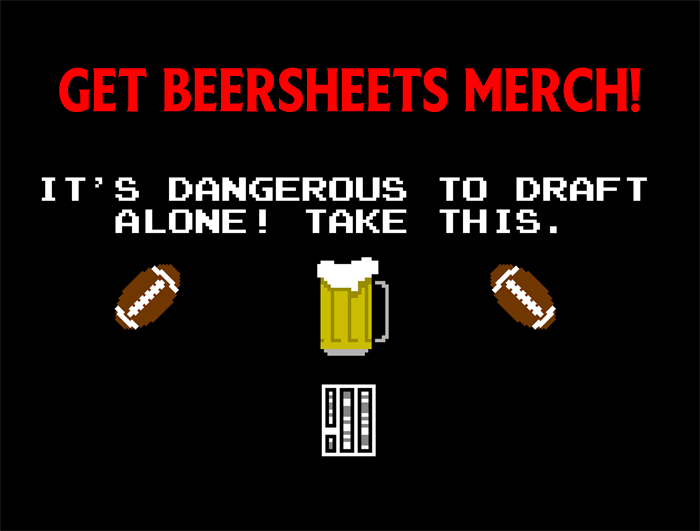 Image Source: https://upload.wikimedia.org/wikipedia/commons/0/09/Antonio_Gibson_touchdown.jpg under CC BY SA 2.0