The 2020 Tennessee Titans came extremely close to having a mob come to their facilities. They almost became the weak link in the COVID-19 chain back in late September and early October. The league ended up having to reschedule a bunch of games (which chapped the Steelers mightily). Ultimately, the Titans ended up losing in the playoffs, and the Ravens danced on their logo. That's sort of the same thing as firing everyone, stripping the Titans of draft picks, salting the earth, forcing Ryan Tannehill back under Adam Gase, and bringing DeMarco Murray back to pester Derrick Henry. The 2020 season didn't go how the Tennessee Titans wanted. But, there was still a lot of fantasy football goodness to be had there. What should we remember from the 2020 Tennessee Titans for our 2021 fantasy football leagues?
What to Remember from the 2020 Tennessee Titans Season
The Titans' season was so tumultuous with COVID-19 that we sort of forgot that A.J. Brown injured his knee in week one and didn't return until week five. Probably because A.J. Brown, upon his return, was awesome. He scored 11 touchdowns and averaged 5 catches for 80 yards a game. Had Brown had this run all season long, he would have ranked ninth in yards and third in touchdowns among wide receivers. He was really good, but missing some or all of the first four weeks of the year suppressed his value out of the gate.
Corey Davis had a strange, frustrating year. He missed weeks four through six with COVID-19. But that doesn't come close to telling the story of having Corey Davis on your roster. He ended the year as the WR29 in fantasy points per game in HPPR. His 11.4 fantasy points per contest don't even come close to telling the story. Corey Davis ended the year as a top-five WR twice, and a top-12 WR three times. All told, he was a top-36 WR in eight games this year. His other six games he played, he failed to notch a single point twice. Corey Davis was incredibly frustrating to own, and the fact that he had as many top-five weeks (2) as he had games with zero points perfectly encapsulates that.
Can we stop trying to meme Jonnu Smith into being a top-five tight end? I mean, he isn't GameStop stock. We all had stars in our eyes over a post-Delanie Walker life with Jonnu. In the end, he finished outside the top-12 at tight end eight times and finished inside the top-ten seven times. That's just who he is at this point. Delanie Walker had 31 targets into 2019, and Jonnu was top-12 just four times. Why? Targets, duh. The Titans in 2019 threw the ball to tight ends the seventh-most times, but Anthony Firkser and Jonnu Smith shared 7.6 of those targets per game. The Titans passing game just doesn't focus on one tight end. If Firkser and Geoff Swaim (and MyCole Pruitt) all move on in 2020, we might have something here. But more likely, Jonnu will continue to flounder. He topped five targets six times this year, and gained over 40 yards once in those games.
Derrick Henry has, by a decent margin, led the NFL in touches over the last two seasons. Many predicted him falling apart this year after the Titans absolutely rode him down the stretch and in the playoffs. How did they respond to these fears? By giving Henry even more touches. 2020 Derrick Henry's 397 touches ranked as the fourth-most since 2011. But, that says more about the change in running back usage than anything else. Only three backs topped 400 touches in a season in the last decade. In the previous decade, LaDainian Tomlinson did it three times, and there were 14 instances of a running back passing 400 touches in a season. The jury's out if they make them like they used to, but they certainly don't use them like they used to.
It's hard to evaluate Ryan Tannehill because he was really good this year. He ended up as the QB7, so anyone who took him outside the top-12, where he went by ADP, profited. The weird part is he threw the ball just 481 times, which ranked as eighteenth in the league. But fewer quarterbacks were as efficient as Tannehill. He ranked second in the league to Aaron Rodgers in QB opportunities (dropbacks + rush attempts + targets) among QBs with at least 250 QB Opportunities. He didn't get a lot of opportunities, but he really cashed in the ones he got.
If this has you hankerin' for some fantasy sports, try out Fan Duel! That link lets them know we sent you! It also gets you a 20% deposit match up to $500!
Then, follow Football Absurdity on Twitter!
After that, get free fantasy football advice by joining our Discord!
Finally, if you like what you read here, check out our podcast and our Patreon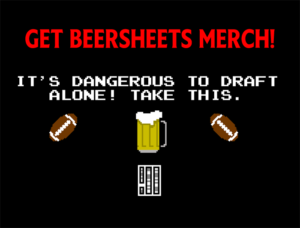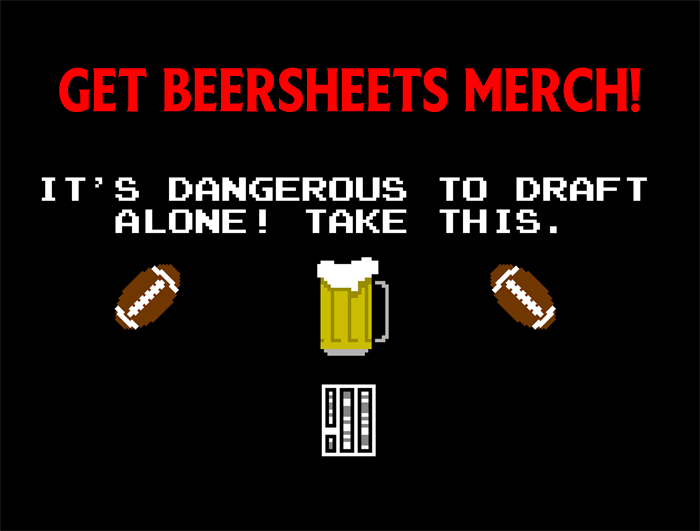 Image Source: https://upload.wikimedia.org/wikipedia/commons/0/09/Jonnu_Smith.png under CC BY-SA 2.0