When you end your season by firing your head coach, things generally didn't go the way you wanted. That's the story of the 2020 Philadelphia Eagles. Doug Pederson took a dive in week seventeen to guarantee a better draft pick for the Eagles, and bar the Giants from the playoffs. So that's it after five years? So long, good luck? The Eagles hired Nick Sirianni literally as I started to write this. Sirianni spent the last three years as the Colts' offensive coordinator. We will get into how that changes the Philadelphia offense at a different time. For now, we need to look back at Doug Pederson's swan song in the City of Brotherly Love. What should we remember about the 2020 Philadelphia Eagles for 2021 fantasy football drafts?
What to Remember from the 2020 Philadelphia Eagles Season
Headed into the fantasy football season, we tagged Miles Sanders for a big step forward in his sophomore year. He ended up going at the turn at the end of the first round and the beginning of the second round by average draft position. He… didn't return that. Sanders missed four games with injuries, but thanks to Doug Pederson's predilection for shared touches, he only ended the year as RB21 in points per game (HPPR). Some might point to this as a reason for optimism for Sirianni, but Sanders needs to become more productive overall to take a step forward in 2021. Sanders ranked just 37th among running backs in fantasy points per opportunity, at 0.706 fantasy points per target or rush attempt in 2021. The reason for this is simple: neither a 53.8% catch rate nor a 7.0 yards per reception will cut it.
The Eagles didn't turn to rookie Jalen Hurts until it was too late. Hurts got the nod in week fourteen, and he lit fantasy football hearts on fire to end the regular season. He ended up with just four starts, and turned in top-12 quarterback numbers in three of them. Justin Herbert had the most top-12 QB weeks among rookies with 9, but that accounted for 60% of his starts. For Hurts, three-fourths of his starts turned in top-12 QB finishes. The one that didn't? Week seventeen; it didn't matter. During the fantasy football season, he rocked a 100% top-12 QB rate thanks to his dual running and passing threats.
On the Football Absurdity Podcast, we coined a term for a player who suddenly starts to produce out of nowhere because every other option on the team is unavailable. Unfortunately, it was due to Travis Fulgham. Fulghaming came into full effect in weeks four through eight of the fantasy season. People were loving him! He was on pace for 141 targets, 93 receptions, 1,392 yards, and 13 touchdowns! Then, Jalen Reagor and Dallas Goedert came back. Then, Alshon Jeffery returned. And then, everything fell apart for Fulgham. He averaged 2.9 targets per game starting in week ten, and just became an afterthought for the Eagles. He had 104 yards in the final eight games of the season, after getting 152 yards in week five alone.
Zach Ertz was a near-consensus top-five tight end entering the season. I say near-consensus because somehow FA's own Evan Hoovler saw through space and time to a world where Zach Ertz forgot how to play football before suffering a high ankle sprain that cost him five weeks. I took a look at Zach Ertz's weird season back in October. My theory was that offensive line woes stymied Carson Wentz, which, in turn, destroyed Ertz's target quality. That ended up being true, as his catchable target rate ranked fortieth among TEs (according to Playerprofiler). The percent of his catches that he had a chance at hauling in dropped nearly 40%, from 87.3% to 58.3%. Unfortunately, everything else fell apart from here. He should be due for a slight bounce back in new environs in 2021.
With Zach Ertz's fall, Dallas Goedert should rise in 2021. Over 30% of the Eagles' targets went towards tight ends in the last couple of seasons. While that might change with their new head coach, the Colts still passed to the tight end at a higher-than-average rate. Goedert ranked eighth at tight end with 6.5 targets per game. He ranked sixth in average depth of target, as well as true catch rate. His catchable target rate ranked just twenty-first last year. Are you picking up what I'm putting down here? Dallas Goedert should be on your fantasy football squads next year.
If this has you hankerin' for some fantasy sports, try out Fan Duel! That link lets them know we sent you! It also gets you a 20% deposit match up to $500!
Then, follow Football Absurdity on Twitter!
After that, get free fantasy football advice by joining our Discord!
Finally, if you like what you read here, check out our podcast and our Patreon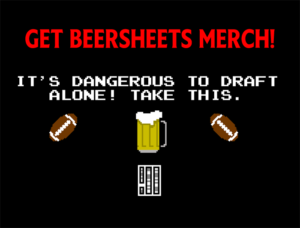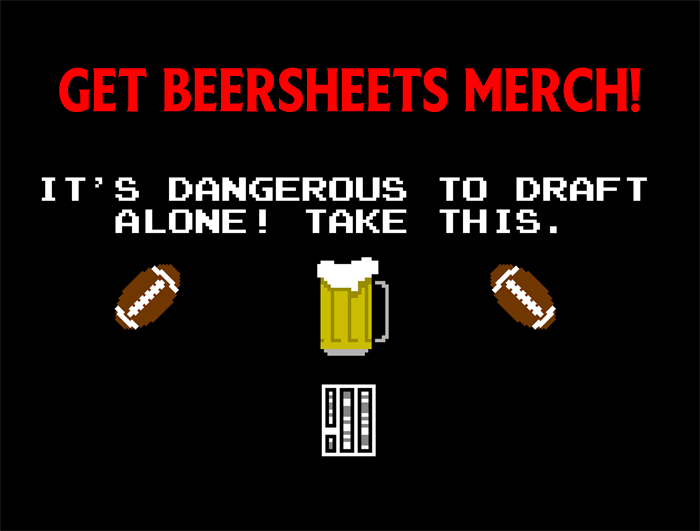 [Image Source: https://commons.wikimedia.org/wiki/File:Dallas_Goedert_TD_catch.jpg, cropped under CC BY SA 2.0]