A brutal play knocked the New Orleans Saints out of the playoffs this season, after they went all-in in what might be Drew Brees' last season. Stop me if you've heard that one before. The Buccaneers took down the Saints in Drew Brees' actual last game of his career. Luckily, we saw plenty of presumptive 2021 starter Taysom Hill this season. That means we have a lot to think about for the 2021 iteration of the New Orleans Saints. What should you remember from the 2020 New Orleans Saints for your 2021 fantasy football leagues?
What to Remember from the 2020 New Orleans Saints Season
Let's start with the Stormin' Mormon, Taysom Hill. The Saints expect Hill, who will be 31 when the season starts, to enter 2021 as their quarterback. He ended up with a four-game rehearsal this year when the 49ers exploded Drew Brees' chest. The four games ended up as… uneven, but Taysom Hill ended up as the QB6 in that span, outscoring guys like Lamar Jackson and Russell Wilson. He averaged 22.05 fantasy points, which would have been QB11 over the course of the season. Ultimately, I don't think his usage is sustainable, as he rushed 10 times per game for 52.3 yards and a touchdown in his starts, to go along with just 456 pass attempts (averaging 208.5 passing yards, one touchdown, and 0.5 interceptions). Taysom Hill falls into the class of Konami Code QBs, but his skill set doesn't make him one of the priority ones in 2021.
Now, with Taysom Hill under center, many worry about the Saints skill players. Let's look at their top-two offensive weapons headed into 2021. Michael Thomas announced on January 19 that he needs surgeries to clean up his ankles as well as his delts. He missed eight weeks with a high ankle injury and it's likely that he was never healthy. That having been said, Taysom Hill relied on Thomas in his four starts, getting him 148 targets, which Thomas turned into 120 receptions for 1,372 yards. The zero touchdowns are concerning, but it was a small sample size between the two this year. There wasn't anything unusual about MT's time with Taysom, as his catch rate, yards per game, and yards per reception were all near career-norms. 2021 should be a bounceback season for MT, who could be had at a discount due to Taysom Hill and surgery concerns.
Unfortunately, I have far more concerns for Alvin Kamara. Kamara ended the 2020 fantasy season with a six-touchdown game that wallpapered over the very real Hill concerns. In the four games with Hill, Kamara averaged 72.1 yards on 12.5 carries and 4.0 targets. With Brees, Kamara had 12.4 rush attempts and 8.3 targets per game. Given that Kamara catches balls at a 79.7% clip, while getting 8.7 yards per reception, this kills a lot of production. Over a season, that change loses Kamara 54.8 receptions and 477.1 receiving yards. Touchdowns are also a problem, as Kamara had 5 rush attempts and zero targets inside the ten in Hill's four games. With Brees, he had four different games this season with at least four opportunities inside the ten. Those are touchdown carries, and losing those in addition to losing targets would kill Alvin Kamara's 2021 fantasy football production.
I feel like I now have to defend Kamara, even though I'm responding to my own slander. Alvin Kamara was still eminently useful in fantasy football in 2020. Even if you consider the Taysom Hill games, he finished outside the top-24 just twice this season. He has done this essentially every season of his career, as he has just ten games outside the top-24 in the last four seasons. He also ended with 12 of his 15 games inside the top-twelve this year. The six-touchdown game in week sixteen will be what people remember from Alvin Kamara's 2020 season, but he was so much more than that this year: he was a stud, and if he drops him out of the top-seven because of Taysom Hill concerns, then pounce all over that value in 2021.
If Jared Cook is a Saint in 2021, you can go ahead and ignore him. If he isn't, and it's Adam Trautman, instead… then go ahead and ignore Adam Trautman. The Saints' tight end position is mostly marginal, with exceptions for large touchdown games (and Jimmy Graham). In 2021, Jared Cook hung around in the tight end middle class, averaging 2.7 receptions per game and 39.4 receiving yards with Brees. With Taysom Hill, the bottom fell out. He averaged 1.8 receptions for 17.8 yards per game. The two touchdowns in four games saved his value, but he had six combined yards in Taysom Hill's first three starts. Trautman might end up in the tight end middle class, but I'm not going out of my way for him with Taysom Hill under center in 2021.
If this has you hankerin' for some fantasy sports, try out Fan Duel! That link lets them know we sent you! It also gets you a 20% deposit match up to $500!
Then, follow Football Absurdity on Twitter!
After that, get free fantasy football advice by joining our Discord!
Finally, if you like what you read here, check out our podcast and our Patreon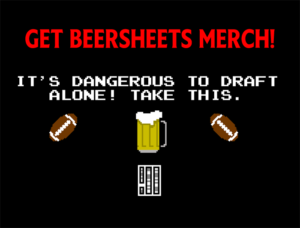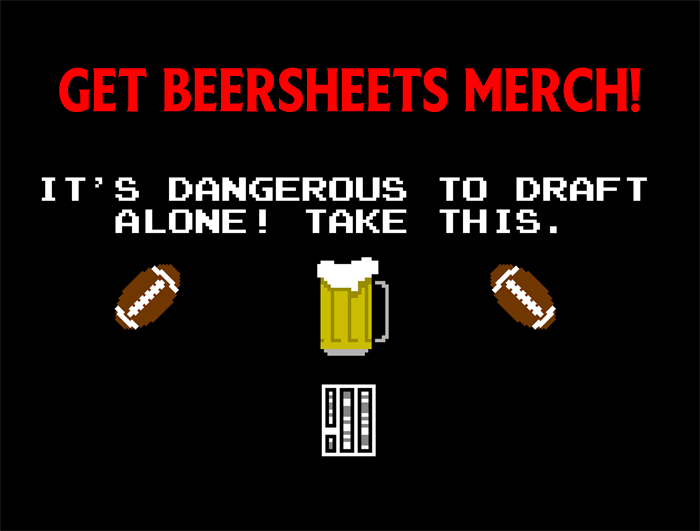 Image Source: Taysom Hill on Twitter