The 2020 iteration of the Dallas Cowboys died the moment Dak Prescott's foot violently detached from the rest of his body. After that point, everyone became a mess. The Cowboys trotted out Andy Dalton, Garrett Gilbert and Ben "Bendy Noochie" DiNucci to predictable results. What should we remember from the 2020 Dallas Cowboys when looking forward to the 2021 iteration of the same squad?
What to Remember from the 2020 Dallas Cowboys Season
Dak Prescott was getting really nutty with it to start the season. We forget about The Discourse because his leg exploded, and then COVID-19 exploded all over the league, overshadowing his hot start. Side note, remember when people wanted to raze the Tennessee Titans, and it turns out everyone was just as bad? Weird. Anyway, in the first four games of the season, Dak Prescott was on pace for an insane 6,760 yards. He threw for 1,690 yards in those four games, averaging 422.5 yards per contest. For Dak to have broken Peyton Manning's 5,477 passing yard record, he would have needed 315.7 yards per game in the final 12 games of the season, or about 50 yards more than his career average (255.6 yards per game).
Poor CeeDee Lamb might have lost out on a rookie receiving yard record (that went to Justin Jefferson) with Dak Prescott out. With Dak, he paced out to 93 receptions, 1,386 yards, and six touchdowns. The rest of the year, he paced out to just 65/730/4. It didn't matter if it was Andy Dalton or the Ben DiNucci/Garrett Gilbert double-tap, Lamb averaged about 65 yards and in the mid-700s receiving for the rest of the season. During the fantasy football season, CeeDee Lamb had 976 air yards (about 22.5% of the Cowboys' air yards). With Ben DiNucci and Garrett Gilbert, he had the same opportunity (about 21.5% of Dallas' air yards) but the quality of air yards was such that it didn't matter.
It might surprise you to find out that during the fantasy season, Michael Gallup, not Amari Cooper led the team in air yards. Gallup ended week sixteen with 1,171 air yards on the year. This is likely why Gallup ended 2020 on a hot streak, averaging 4.5 receptions, 64 yards, and 4 touchdowns per game over the last four weeks of the year. His opportunity finally came through… only it didn't really. He had two "big" games against Baltimore (86 yards) and Philadelphia (121 yards), to go with his big game against Seattle in week three (138 yards). Outside of these three games on the season, he failed to top 75 yards even once and was at 50 or fewer yards ten times this season.
On the flip side, the usually-inconsistent Amari Cooper was surprisingly constant this year. He had at least 75 yards in 9 games this year, and over 50 yards in 11 games this season. In both games between 50 and 75 yards, he scored. All told, Cooper was a top-36 WR in 69% of his games. For his career, Cooper pulled that off in just 55% of games. Somehow, Cooper found more consistently usable fantasy football days in a season mired in absolute insanity in Dallas. Oh, and he was the #1 wide receiver when Dak Prescott was healthy. There's also that little thing.
This leaves us with the elephant in the room: Ezekiel Elliott. Did Tony Pollard outplay him? Oh, absolutely. Does it matter for 2021? Oh, absolutely not. The Cowboys and Zeke are joined at the hip, at least for the time being. Things didn't turn out great for Zeke Elliott this year, averaging "just" 87.8 yards per game this season. He ended up with 4.4 yards per touch, the lowest of his career. His yards per game also marked the lowest numbers of his career in those aspects. He didn't look as good without Dak Prescott.  If you want room for hope, Zeke with Prescott was pacing to top 1,700 yards for the third time in five years while scoring 19 touchdowns. Then, all hell broke loose and Zeke paced out to 1,248 yards and two touchdowns the rest of 2020. His yards created per touch, his "isolated" talent statistic, remained at 1.2 yards per touch for consecutive seasons after being 1.4 yards per touch in 2018, the first year of the statistic. It might not all be Zeke's problem. The Dallas Cowboys, a traditionally good offensive line, allowed the fourth-fewest yards before contact in the league.
If this has you hankerin' for some fantasy sports, try out Fan Duel! That link lets them know we sent you! It also gets you a 20% deposit match up to $500!
Then, follow Football Absurdity on Twitter!
After that, get free fantasy football advice by joining our Discord!
Finally, if you like what you read here, check out our podcast and our Patreon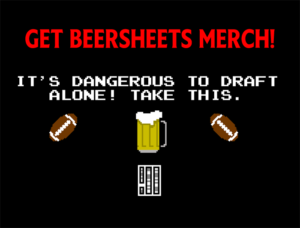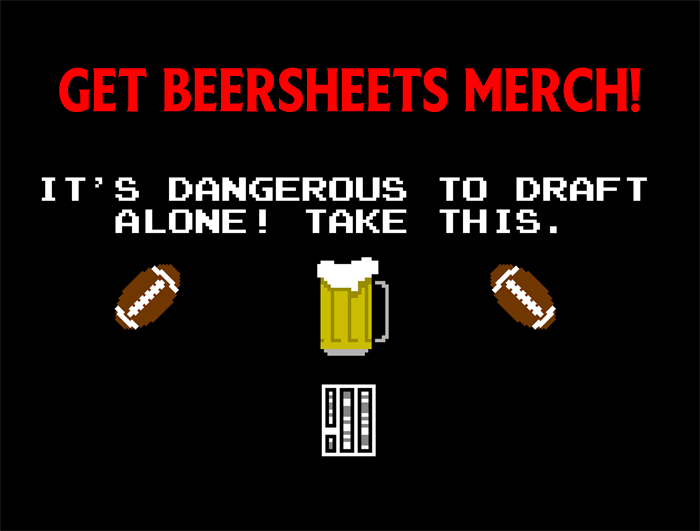 Header Image Source: https://upload.wikimedia.org/wikipedia/commons/6/6f/Dallas_Cowboys_vs_Redskins_2017_%282%29.jpg under CC BY-SA 2.0)