The Cleveland Browns did it! They finally ended the longest streak of not making the playoffs in the NFL, after seventeen long years. They'll take on their AFC North rivals, the Pittsburgh Steelers in the first round of the playoffs. That's likely the last time we see these Cleveland Browns this season. As fantasy football players, what should we remember from their 2020 campaign? What can we apply to our 2021 fantasy football drafts? Let's take a look around the 2020 Cleveland Browns to get those answers.
What to Remember from the 2020 Cleveland Browns Season
The Cleveland Browns dealt with three-straight games in torrential downpours in the middle of the season. This came immediately after losing Odell Beckham Jr. (more on that in a second). The passing game contracted significantly in those games, as Baker Mayfield threw the ball just 67 times in those three contests or about 22 pass attempts per game. In his other thirteen contests, Baker threw the ball 32 times per game, so the passing game contracted by about a third with the winds and rains.
Outside of the wind and rain, losing Odell Beckham Jr. somehow improved the Browns passing game. Beckham played in six full games and was pacing out to a substandard 61/861/8 line. In those games, Baker Mayfield paced out to 2,920 yards, 27 touchdowns, and 16 picks. The folks who hate Baker's Progressive commercials were frothing at the mouth screaming about it. Then… peace. Odell Beckham tore his ACL two snaps into week seven, and Baker Mayfield threw for five touchdowns. Baker then dealt with the three monsoon games. After the monsoon games, Baker Mayfield had an 11:1 TD: INT ratio, with a rushing touchdown, while averaging 300 total yards per game in his final six games. Is it possible that he is better without Odell Beckham acting as a target hog?
In a strange turn of events, Nick Chubb and Kareem Hunt both ended the year as top-ten running backs this season in HPPR leagues. Careful with someone who tells you that specific fact, however. Nick Chubb scored 0.2 fantasy points more than Hunt, in four fewer games. Chubb played just 12 games this season and scored the seventh-most fantasy points per game on the season. Hunt played all year but was RB22 per week. There isn't anything specific about Chubb and Hunt, but rather that they exemplify a lesson for end-of-season ranks. They look back-to-back, but in actuality, Chubb scored plenty more per game than Hunt.
As I outlined above, Nick Chubb missed four games this season. That wasn't a problem for the Cleveland Browns, who had one of the best running backs in the league in reserve with Kareem Hunt. That explains why when the Browns didn't have Chubb's services… Kareem Hunt… went off? Except, in actuality, he didn't. Sure, he had five extra carries and an extra half-target per game, but his per-game averages didn't change, basically at all. With Chubb, he averaged 11.3/12.5/13.7 fantasy points in standard/HPPR/PPR. Without Chubb, those numbers went to 11.1/12.4/13.6. Basically the same. Remember that next season if and when you draft Hunt with the idea that he will feast if Chubb goes down.
The Cleveland Browns gave Austin Hooper the biggest tight end contract in NFL history. "There aren't enough targets to go around!" the haters screamed. It's me, I'm the haters. The Browns added Hooper and Harrison Bryant to David Njoku. In the end, Hooper didn't end up a useful fantasy football tight end; he finished with just 7.0 half-PPR fantasy points per game as the TE22 on the year. That wasn't for a lack of trying: the Cleveland Browns passed to the tight end at the third-highest rate in the NFL… Three-in-ten passes in Cleveland went to a tight end. There just weren't enough targets to go around for one person to have relevance. I guess the haters were right. Of note: David Njoku represents a $6 million cap hit… which is only guaranteed for injury.
If this has you hankerin' for some fantasy sports, try out Fan Duel! That link lets them know we sent you! It also gets you a 20% deposit match up to $500!
Then, follow Football Absurdity on Twitter!
After that, get free fantasy football advice by joining our Discord!
Finally, if you like what you read here, check out our podcast and our Patreon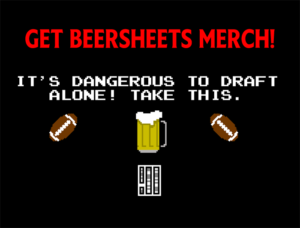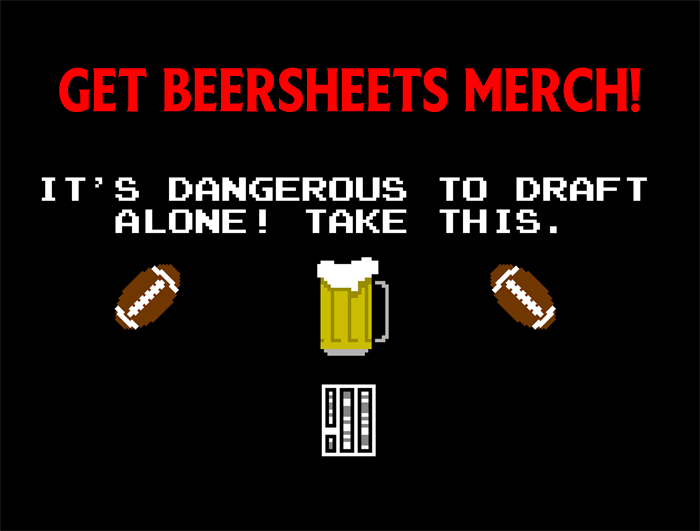 [Header Image Source: https://upload.wikimedia.org/wikipedia/commons/3/3f/Baker_Mayfield_vs_Bengals_2019_%282%29.jpg under CC SA 2.0]