The Chicago Bears started the year 5-0, but struggled after that. They lost seven-straight games, before clawing back up to 8-7 to secure a .500 season. Then… they made the playoffs! Crazy, right? It's been that sort of year for Chicago. A lot of ups, downs, and partial stat lines to dive into. But, what should we remember about these 2020 Chicago Bears when we look forward to the 2021 fantasy football season?
What to Remember from the 2020 Chicago Bears Season
2020 was A Tale of Two QBs for Mitchell Trubisky. He started the year flat, Matt Nagy benched him for Nick Foles, he hurt his shoulder doing a Taysom Hill, and then returned in week 12 to lead the Chicago Bears to… the playoffs? Maybe? In his first three games, he paced out to 2,987 yards, 32 touchdowns, and 16 picks. Once he returned, he became a good fantasy football option during the fantasy season. Did Trubisky get better or the competition worse? If you split by who Trubisky played, he lit up bottom-four in passing DVOA teams (260 passing yards, 2.25 touchdowns, 0.25 interceptions per game). Top-27 teams crushed him (190.5 yards, 1.75 TD, 1.5 INT). He faced three of five teams with horrible DVOA after his return, which led to his hot streak. Don't let it trick you going into 2020; he's still the same ol' Troobs.
The Chicago Bears took one of the better tight ends in the 2020 NFL Draft, Cole Kmet. They took Kmet as the first tight end, with the #43 overall pick. They clearly like the kid. Like all rookie tight ends, nothing much happened for Kmet's 2020 fantasy football value. He didn't get consistent targets until week ten, and after that point, he had at least 70% of snaps in the next six games, topping out at 100% of snaps and 90% of snaps in weeks fifteen and sixteen. He didn't do much in those six games—123 yards, one touchdown—but the usage was there. Kmet took over the snap share from grandpa Jimmy Graham and had at least six targets in three of his last four games. That bodes well for his 2021 usage and value as a cheap draft pick in 2021 fantasy football drafts.
Kmet's fellow rookie, Darnell Mooney, didn't do much this year. There isn't a split that makes him a better-looking prospect going into 2021 for fantasy football purposes. With or without Trubisky, first-half/second-half, last 25% of the season. None of it works well for Mooney. However, all is not lost. Darnell Mooney ranks sixth in unfulfilled air yards. Curtis Samuel and Robby Anderson both took a massive step forward this year after ranking highly in those categories. It's enough for me to use him as a dart throw play in 2021.
Now that we have the lower-tier guys out of the way for the Bears, let's take a look at the big boys for the 2020 fantasy football season. David Montgomery shook off his bad 2019 rookie season and showed up for fantasy football managers. He missed a game during the fantasy football regular season but ended up averaging 98.3 yards per game. People want to point to losing Tarik Cohen as a reason for this, and the return of Tarik Cohen dampening DMont's fantasy football prospects. In my mind, he made Tarik Cohen irrelevant. After Tarik Cohen's injury, DMont averaged 4.5 targets per game and turned in 6.22 yards per target. For his career, Cohen averages 5.4 targets per game and 5.73 yards per target. David Montgomery ended the fantasy regular season with the eighth-most targets, one target ahead of Aaron Jones.
Quarterbacks-Don't-Matter, Allen Robinson, really tested that theory in 2020. He's had Blake Bortles, Chad Henne, Chase Daniel, Mitchell Trubisky, and now Nick Foles throw him passes. Throughout all of that, he posted top-36 numbers in 60% of his games since his 2015 breakout. This year, however, the quarterback did matter (just not that much). With Nick Foles under center, Allen Robinson averaged 11.6 HPPR points per game. Over the course of the year, that would have been enough to be WR16. With Trubisky, Allen Robinson's 15.3 HPPR fantasy points per game came out to WR5 on the season. I guess quarterbacks do matter, but only a little bit, for Mr. Robinson. He was a smash start no matter who was under center and is a free agent headed into 2021.
If this has you hankerin' for some fantasy sports, try out Fan Duel! That link lets them know we sent you! It also gets you $5 bonus cash to play with if you make a deposit.
Then, follow Football Absurdity on Twitter!
After that, get free fantasy football advice by joining our Discord!
Finally, if you like what you read here, check out our podcast and our Patreon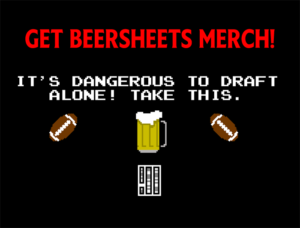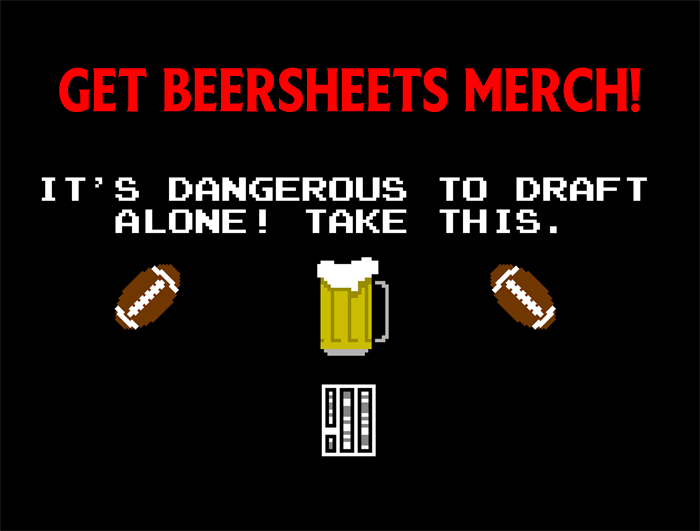 (Header Image Source: https://upload.wikimedia.org/wikipedia/commons/0/03/Trubisky_detroit_camrongood_2017.jpg under CC BY 4.0)