It's time to gear up for the home stretch in your fantasy football leagues. The next time you set guys into your lineup, it will be week eleven. It feels like just yesterday we were trying to put the Titans heads on pikes for failing the NFL COVID-19 protocols. Now that we've learned that the COVID-19 protocols just stink, I guess the Raiders get the hammer on that? Anyway, the fantasy football season has just six weeks left (if you're lucky!). This list gets shorter as rosters get tighter and people get savvier with their fantasy football rosters, so the cut list dwindles. This week isn't great for the waiver wire, but you'll still have to make some cuts. Without further ado, here is the fantasy football week eleven cut list.
Quarterback Cut List (1QB Leagues Only)
Drew Brees, New Orleans Saints (94% rostered)
Drew Brees took a nasty shot in the 49ers-Saints game this weekend and missed the entire second half. Actually, that should read "Drew Brees was too old to receive the completely legal hit from Kentavius Street, and missed the entire second half." Anyway, Brees is set to miss several weeks. That means it's time to dust off the old cut button for Brees. He hasn't been transcendent this season and looked borderline washed at times. The nearly-42-year-old has 3+ touchdowns just three times this season and hasn't passed 300 yards passing since week five. He's QB20 right now on a points-per-game basis, and that isn't something you need to hold onto for when he gets back.
Editor's Note: I wrote this before I discovered that Kentavius Street exploded Drew Brees' insides. Don't expect Brees back anytime soon.
Derek Carr, Las Vegas Raiders (40%)
Derek Carr flew his series of good matchups straight into the side of a mountain, The Raiders' signal-caller has three touchdowns in his last three games while averaging 143 passing yards per game. This all makes sense when you consider he has thrown the ball just 24 times per game in that span, down from over 35 attempts per game in weeks one through seven. Just move on, and don't let me trick you into using him as a sleeper in two weeks in a good matchup.
Wide Receiver Cut List
Marquise Brown, Baltimore Ravens (86% rostered)
Hollywood Brown is looking more like Whatever-Studio-Steven-Seagal-Uses-in-Eastern-Europe Brown these days. There's nothing here for him anymore. The Ravens pass the ball fewer than 28 times per game, so even a 25% target share (which is a lot!) doesn't even come out to seven targets per game. It's a pathetic usage display out of Baltimore for Brown. He had three good games in the first five weeks of the season but had 42 yards (no score) and 13 yards (no score) jammed in the middle. Since those games, he's averaged 2.5 receptions for 28 yards per game, and he's scored just once. Cut bait on Marquise Brown, even if he has a big game next week. The only consistency with Brown is inconsistency.
John Brown, Buffalo Bills (69% rostered)
Brown suffered a brutal leg injury and his season is in doubt. The best case scenario is he misses two weeks. Best Case Scenario. Brown was already a marginally-rostered player, so you can go ahead and just move on from him at this point.
A.J. Green, Cincinnati Bengals (58% rostered)
A.J. Green made his way back onto our rosters after we left him for dead when he turned 24 targets into 15 catches and 178 yards in weeks six and seven. He then turned ten targets into two catches for 19 yards over the last couple of weeks. Given that his massive outburst came on the heels of a 68-yards-in-four-games streak, it's likely that the bad is the norm, and not the good.
Emmanuel Sanders, New Orleans Saints (54% rostered)
We saw what the Saints offense looks like without Drew Brees. It's awkward, it's frenetic, and it's a lot of Alvin Kamara. Sanders saw just one target in the victory, a week after seeing just five targets in a victory. With Michael Thomas back and a much worse quarterback at the helm, for the time being, you can safely move on from Emmanuel Sanders.
T.Y. Hilton, Indianapolis Colts (43% rostered)
He has seven catches for 60 yards in his last three games combined.
Running Back Cut List
Melvin Gordon, Denver Broncos (96% rostered)
There's a saying in the NFL, "if you have two starting quarterbacks, you have zero starting quarterbacks." Apparently, that applies to running backs, but only in the Denver backfield. Drew Lock is one of the worst starting quarterbacks in the NFL over the last month or so, and Melvin Gordon has just 18 touches over the last two weeks. This isn't a widespread "drop Melvin Gordon" decree. In short bench ten-team or shallower leagues, you could justify it. His rostership probably needs to be closer to 90%. Nothing too drastic for the vast majority of us, but a wake-up call for shallow league folks.
Zack Moss, Buffalo Bills (74% rostered)
The Buffalo Bills took a pretty-good run game centered around Devin Singletary, added a good running back that cost a lot in the draft (a third-round pick!). And they've taken this aspect of their offense and shoved it off to the side. Moss has 19 touches in their last two games and just has no way of getting anything going. He scored two touchdowns last week, which makes him a worthy flex option in deeper leagues, but in a ten-teamer with two RB slots? No thank you.
Philip Lindsay, Denver Broncos (69% rostered)
This is a corollary to the Melvin Gordon list above. Lindsay has 19 touches in his last three games. Drew Lock is doing a horrific number on this offense these days, and it's destroying everyone.
Adrian Peterson, Detroit Lions (48% rostered)
At this point, AP is a low-upside plodder in a three-way timeshare. He has more than one catch in two games this season, and has 17 carries in his last three games, for 57 rushing yards. Father Time comes for all of us (except Frank Gore), and it seems to be AP's time.
James White, New England Patriots (46% rostered)
I was more-than-prepared to give James White a pass for Sunday Night's Torrential Downpour Game. Unfortunately, Cam won't give him a pass. And that's the problem. White doesn't get rushing attempts (zero rushing yards on four attempts in the last four games), and his role is solely in the passing game. Well, he has 12 targets in his last four games. Belichick has moved away from dump offs to White in favor of Cam Newton just bull-rushing the defense. Should Cam Newton suffer an injury, then James White will have a role again. For now, he's waiver wire fodder in most leagues.
Tight End Cut List
Full disclosure, I'm hitting the reset button on tight ends this week so guys like Eric Ebron (80% rostered) and Austin Hooper (67% rostered, coming off of an appendectomy) are getting free passes.
George Kittle, San Francisco 49ers (66% rostered)
George Kittle ain't coming back. The 49ers are quickly circling the drain after getting shellacked in back-to-back weeks. Turns out that third-stringers can't just magically pull wins out of a hat, no matter who is the quarterback. With each progressing loss, it's becoming more and more likely that the 49ers just shut down Kittle to preserve his health for 2020 rather than sending him back out there to risk another long-term leg injury.
Robert Tonyan, Green Bay Packers (40% rostered)
Man, that 6 catch, 98 yard, 3 touchdown game sure was fun, wasn't it! That was in week four, six weeks ago. Since then, Tonyan has one game over 33 receiving yards (5/79 against Minnesota a couple of weeks ago). Since that MNF outburst, outside of the Minnesota game, he averages 24 yards per game on 2.25 catches. If you think I'm being disingenuous, I will include the Minnesota game: 2.8 catches for 34.8 yards, and he hasn't scored since that Monday Night Football game against Atlanta. Given that he did a somersault on a play and scored a touchdown, I'm chalking that up to Atlanta more than anything else. He is averaging about 3 catches for 33 yards since Davante Adams returned from injury.
Keep in mind that all of these drop candidates are recommended drops, they are merely candidates to clear out space on your roster. Second quarterbacks and second tight ends should be the first to go to make room for the hot new running backs or tight ends you want to get on your roster. Good luck with all your waiver wire moves in week 11!
If this has you hankerin' for some fantasy sports, try out Fan Duel! That link lets them know we sent you! It also gets you a 20% deposit match up to $500!
Then, follow Football Absurdity on Twitter!
After that, get free fantasy football advice by joining our Discord!
Finally, if you like what you read here, check out our podcast and our Patreon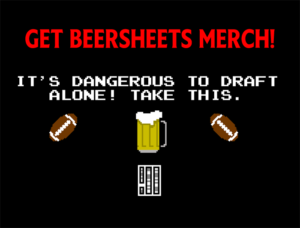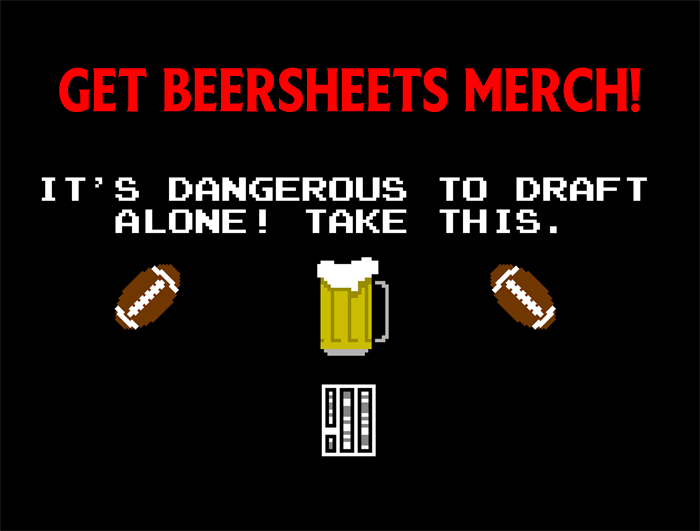 [Header Image Source: https://upload.wikimedia.org/wikipedia/commons/3/3f/Baker_Mayfield_vs_Bengals_2019_%282%29.jpg under CC SA 2.0]