I know what you're thinking, why is there a week seventeen Sorry for Your Loss when the regular season is over? Well, even though there are twelve teams in the playoffs, half of them are just window dressing. There are four or five actual contenders, and the Minnesota Vikings aren't on that list. How do I know your team isn't a contender? Well, if your star quarterback can't win in primetime or on Mondays, or they lost to the Bears. That's just inexcusable.
Sorry Minnesota Vikings fans but your season is over!
The Chicago Bears and Minnesota Vikings played a pointless regular-season finale. But, like a family reunion, both teams had a contractual obligation to attend. The Vikings rested starters and the Bears eked out a win with a last-minute Eddy Pineiro FG. David Montgomery even ran for over 100 yards on 23 carries which probably really upset his coach's innovative vision. 
Minnesota gave its starters the day off. That was just the late Christmas present the Bears' defense needed. Their defense forced a fumble and two interceptions. This was enough for them to cover forTrubisky's fumbles and lack of end zone visits.
Mike Boone provided the silver lining for the Vikes, with his 148 yards on the ground. The Vikes needed that boost, as they let this ditch day almost fall their way. 
Zimmer rested starters in the finale, and this was the fourth-straight December the Vikings and Bears played. This really made this game feel like the season's pinky toe. Benching the starters is a common week 17 maneuver but it still stings to lose a divisional game to an underperforming team with a half baked QB.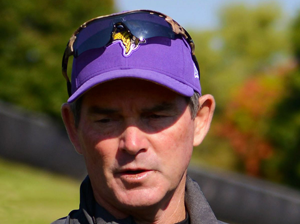 How much of a dud was this contest? A Pat O'Donnell punt to the one-yard line decided this one. The Bers snagged a subsequent safety, which made the dramatic two-point differential. Sure, the Vikings are going to the playoffs next week and the Bears have an offseason of regret and questions…but one of them lost to a team by giving up four field goals. 
Closing the season at 10-6 and in the rearview mirror of Green Bay, the Vikings will line up in the Wild Card weekend. Vikings fans will again gear up for another playoff run where in all likelihood, there will be a soul-crushing loss. Will it be Kirk Cousin's fault? That's the safe bet. Actually, the Vikings never making it to the Super Bowl, that's the safe bet. 
Every week, Mike Maxwell welcomes another team to the offseason. You can see the rest of his Sorry For Your Loss obituaries here.
For more football with a dose of absurdity, follow Football Absurdity on Twitter or join the conversation in our Discord.
Header Image Source: http://www.playitusa.com/wp-content/uploads/2018/12/kirkia.jpg under CC BY 4.0)