Should I Pick up Josh Gordon?
Week 9 is almost in the books, and it saw Josh Gordon moving to the Seahawks via getting dropped by the Patriots. This has left many owners wondering if they should pick up the former sensation. In order to answer the question, "should I pick up Josh Gordon," we need to examine his performance in recent years…
Pretty bad. That's been his performance in recent years. In two years (seventeen regular-season games) with the Patriots, Gordon averaged under 60 yards per game. He had four touchdowns in that span, which leaves a lot to be desired. But now that Gordon is on a new team, should he get picked up by enterprising fantasy owners?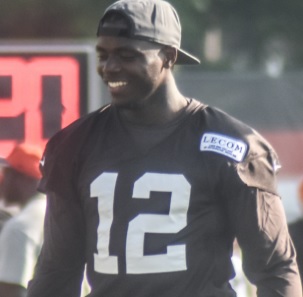 Would you expect deliciousness from eggs
that tasted fresh six years ago?
Let's look at Seattle. Great quarterback, which is a plus. But there are already some great receivers (and a new upstart tight end) to take targets away from Gordon. If he's going to run on the same field as Tyler Lockett and D.K. Metcalf, we can't see him doing any better than when he was sharing the field with Julian Edelman and Phillip "I'm constantly forgetting this guy's name" Dorsett.
Here's another shocking fact: Time passes. Those who are dreaming of Gordon's 1,600+ yard season need to remember that it happened 6 years ago. Gordon hasn't been a great play since 2013, back when wide receivers weren't regular first-round picks and people actually thought Google glasses were going to be awesome. Josh Gordon is the Google Glass of fantasy football.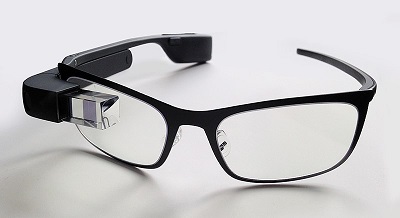 Google should've just steered into the skid
and made the glasses rose-colored
So, if you have an amazing number of roster spots and just can't pick up one of the week 9 breakouts (Mohamed Sanu, Jamison Crowder, Jacob Hollister, Jaylen Samuels, Trey Edmunds), then taking a flyer on Gordon isn't the worst thing in the world. But as for our answer of, "should I pick up Josh Gordon?" It's a resounding "no."
For more absurd football content, check out these:
The Absurdity Report: The Funniest Memes, Tweets, and Plays from each NFL Week
Mahomes for the Golladays: The Big List of Thanksgiving Fantasy Football Team Names
[Photo Credits: https://en.wikipedia.org/wiki/File:Josh_Gordon_(28192530463)_(cropped).jpg, https://commons.wikimedia.org/wiki/File:Google_Glass_with_frame.jpg, and https://commons.wikimedia.org/wiki/File:Josh_Gordon_(28190294514).jpg under https://creativecommons.org/licenses/by/4.0/deed.en]