I only had time to get a few weird comments from NFL articles and social media, this week, as I've been up past midnight most nights getting our Draft Kit done to make sure we can afford to keep the Beersheets servers humming. But I wanted to share with you three funny social media situations.
First, Texans' coach Bill O'Brien met with a fan. Everyone's hearts were warmed except the icy organ of one Facebook poster:

I hope that man can learn to find joy in the fact that his team regularly makes the playoffs, even if they don't win a game (oh, except for that playoff game they did win in 2017, the only playoff game my raiders have been to in 15 years. But I'm still not as bitter as this guy.)
Next up, this Jets Guru:
He may be a football guru, but he's not a guru at navigating social media, as he posted this in an article about the Redskins-Browns game.
Finally, I have been trawling through comments on the nutty Antonio Brown foot blisters situation, and I found this person getting utterly owned on Fox News.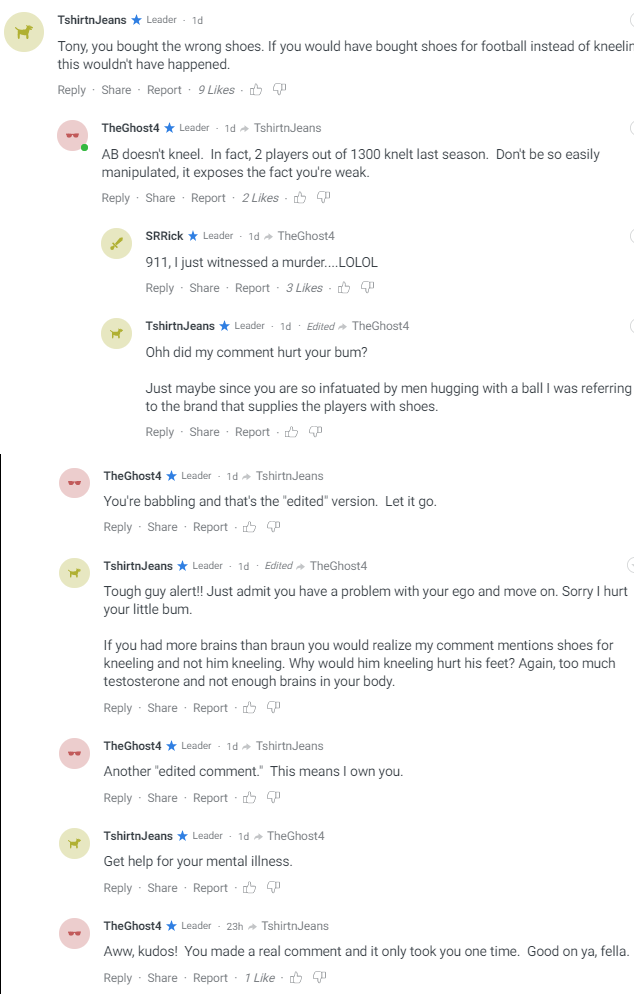 Follow us on Facebook and Twitter