With twelve weeks of NFL football in the books, there shouldn't really be anything that surprises us anymore. After all, everything goes exactly as planned, every week, and they don't play the game on paper (that was a joke, calm down, folks). Every week we take an early look forward at the upcoming games and tell you some things that might happen, just as a general vibe, that you might not need to worry about when the next week comes along. Let's dive into some stuff that might happen this week!
Trevor Lawrence finishes as QB1 on the Week
Trevor Lawrence has been flirting with a massive breakout game in recent weeks. He hasn't yet put-up video game numbers, as the things that have made him good have mostly been under the hood:
Lawrence finished week twelve as QB5, after finishing QB8 and QB12 in the two prior weeks, averaging 272 passing yards, two touchdowns, zero picks, and 27 rushing yards per game. He's played well, and efficiently, but he's yet to have that massive blowup game that will allow us to say that he's made it as a topflight fantasy football asset. The People have agreed with me with his 61% roster rate headed into week thirteen's waiver wire period. The game that vaults him into universal rostering status comes this weekend against the Detroit Lions.
The Lions allow the most fantasy points per game to opposing quarterbacks on the year, thanks to a banged-up secondary that struggled to stop opposing defenses when healthy.  They've been a sieve lately, giving up at least 24.6 points to four of their last five games, with the only exception being the insanely broken Aaron Rodgers. Over the last five weeks, the lions have given up an average of 287 passing yards, 2.6 touchdowns, 1.4 interceptions, and 67 rushing yards per game to the position. Lawrence should have a massive game and that should allow him to finish the week as the overall QB1 thanks to the mix of under-the-hood stats for Lawrence and the overall incompetence of the Lions' pass defense.
The Ravens Passing Game is Unusable
On the flip side, we have the Baltimore Ravens' passing game. Over the last three weeks, since Rashod Bateman went on IR, they've been a complete and utter mess. Lamar Jackson has thrown for less than 200 yards, on average, while throwing for 2 touchdowns and a pick in the last three games. It's been a rough go of it for the Ravens without Bateman, after trading away Marquise Brown this offseason and not replacing him.
This week, however, the whole thing falls apart against the Denver Broncos. Granted, "the whole thing" doesn't include Mark Andrews, who is unstoppable and is a must-start every week thanks to a floor paralleled only by Travis Kelce. Unfortunately, the rest of the passing game is going to fall off entirely, and we might even see under 200 passing yards from Lamar Jackson. The Broncos have been worse at this since their bye, but last week allowed under 200 passing yards from Sam Darnold. While Lamar Jackson is much better than Darnold, Denver is still a tough defense, allowing the second-fewest fantasy points to quarterbacks, and the third-fewest fantasy points to wide receivers. This might happen this week, but it's a perfect storm of struggles and stifling defense. Don't worry about it long-term.
Alvin Kamara's Struggles Continue
Way back on October 30, Alvin Kamara gave us a Halloween Treat, scoring 42.8 fantasy points against the Raiders. In the four games since then, he's failed to reach 42.8 fantasy points… combined. He has just 36.6 PPR points in the last four weeks, thanks to fumbling last week on the goal line turning a touchdown into a fumble. Still, he's struggled mightily since Halloween, as have most of the Saints. He's averaged just 62 yards per game, with 4 receptions per contest and 9 carries, and hasn't been what we drafted him to be.
This will continue this week, as the Saints take on the Tampa Bay Buccaneers. Despite Nick Chubb scoring 20.2 fantasy points against them last week, the Buccaneers still allow the third-fewest fantasy points per game to running backs. This is likely because, on a per-touch basis, they are one of the best teams in the NFL in stymying opposing running backs. The Buccaneers allow the sixth-lowest yards per touch to running backs, and they allow the third-fewest yards per touch to the position, as well. In a year where everything has seemingly gone wrong for the Buccaneers, the defense against running backs has stayed tough, and it should give Kamara fits this weekend.
Nick Chubb & Dameon Pierce Combine for 300 Rushing Yards
Nick Chubb has had himself a nice season, averaging over 108 yards per game. He struggled against Miami and Buffalo, averaging 74 yards per game in those two contests. He bounced back last week against the Raiders, with 132 yards and a touchdown. Dameon Pierce, conversely, started the year hot but appears to have hit some sort of rookie wall in the last couple of games. He has 10 touches per game in each of the last two games, totaling 16 rushing yards and 17 receiving yards in the last two contests. It's been rough for Pierce's managers, but things should get better this weekend for him.
The Texans allow the most fantasy points per game to opposing running backs, and the Browns allow the second-most fantasy points. They are both dreadful defenses against the run, not only because of the fantasy points but also because they allow opposing running backs to cut through them like a hot knife through butter. They rank third (Browns) and fourth (Texans) in yards per carry, with both averaging over five yards per carry allowed to running backs on the year, behind just the Chargers and the Giants. Both these backs should have themselves a nice game this week, but for Pierce, it might be a blip on the radar.
Want more 2022 fantasy football discussion? Check out these links!
Discord!
Podcast!
Patreon!
Twitch!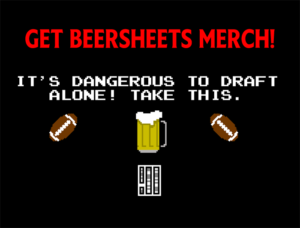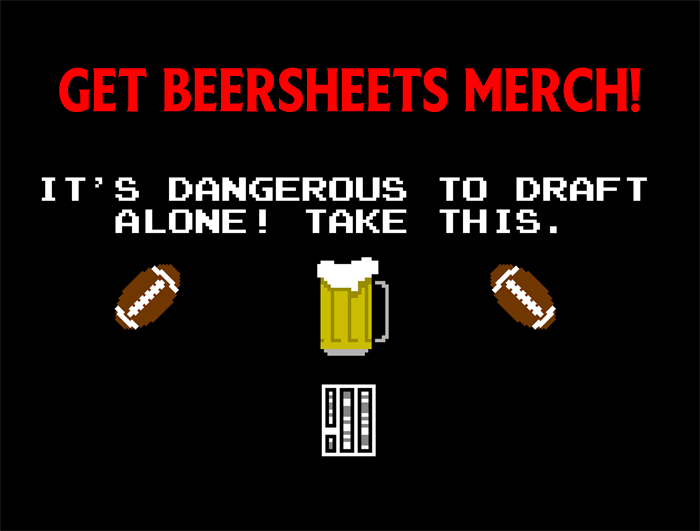 [Image Source: https://commons.wikimedia.org/wiki/File:Nick_Chubb_(42477091350).jpg, cropped under CC BY-SA 4.0]