The team we constantly called the Washington football team before the team called themselves the Washington Football Team, is the Washington Football Team no longer. Instead, the Washington football team nicknamed itself the "Commanders." Sure. The Commies had four fantasy football-relevant picks in this draft, and they were all players who we had tagged as having potential fantasy football skills in the pre-draft process. What can we expect from the four newest Comrades in their rookie seasons, for fantasy football purposes?
FULL WASHINGTON COMMANDERS DRAFT RESULTS
| | | | | |
| --- | --- | --- | --- | --- |
| Rd. | Pick | Player | Pos. | College |
| 1 | 16 | Jahan Dotson | WR | Penn St. |
| 2 | 47 | Phidarian Mathis | DT | Alabama |
| 3 | 98 | Brian Robinson, Jr. | RB | Alabama |
| 4 | 113 | Percy Butler | S | Louisiana |
| 5 | 144 | Sam Howell | QB | North Carolina |
| 5 | 149 | Cole Turner | TE | Nevada |
| 7 | 230 | Chris Paul | OL | Tulsa |
| 7 | 240 | Christian Holmes | CB | Oklahoma St. |
Round, 1 Pick 16 Overall: Jahan Dotson, Wide Receiver, Penn State (5'11" 184 lbs)
Depth Chart:
WR1:     Terry McLaurin
WR2:     Curtis Samuel

WR3:     Jahan Dotson


WR4:     Dyami Brown
WR5:     Antonio Gandy-Golden
TALENT
Dotson is a natural pass catcher, and route runner, and is fluid in basically everything that he does. Penn State had him running out of a variety of spots and a variety of routes. He is able to get open from all these spots because of his natural quickness. I think that's probably the best way to describe him: natural, quick, and varied. Dotson is small and shifty and does a great job of getting the ball into his hands. He's always thinking about how to turn it upfield without overthinking it and letting the ball clang off of his hands. He has trouble fighting through deep contact on 50/50 balls but he destroys press coverage off of the line. He reminds me a lot of later career Emmanuel Sanders, a guy who could fill any role in an offense and because of this, failed to find an established role, and instead filled in the gaps wherever he went.
2021 OPPORTUNITY
I really like this pick for the Commanders, to be honest. He profiles as incredibly tiny (5'10" 178 pounds) but he plays much bigger than that. He could be the 2022 version of DeVonta Smith in Washington, as he has the best hands in the draft, and is a great route runner to get open. While Carson Wentz is in love with big receivers like Terry McLaurin, he can make guys like Jahan Dotson work. Dotson is essentially the newest iteration of a guy that the Commanders, and Carson Wentz, are both familiar with: DeSean Jackson.
I don't feel good about Dotson his rookie year for fantasy football outside of exploiting bad deep ball matchups, but I am curious how the Terry McLaurin Hive spins this to be another reason why the Commanders are holding him back from his top-fifteen fantasy football wide receiver destiny.
2021 FANTASY FOOTBALL OUTLOOK
You should snag Dotson in the later parts of your fantasy football drafts. He has the talent and the skill set, the only questions are his role in the offense and his quarterback… Carson Wentz (blech). It's possible that he doesn't get unlocked until the Commies move on from Wentz and get him a real quarterback under center.
TALENT2021 OPPORTUNITY

2021 FANTASY FOOTBALL OUTLOOK

Round 3, Pick 98 Overall: Brian Robinson Jr., Running Back, Alabama (6'1" 225 lbs)
Depth Chart:
RB1:       Antonio Gibson
RB2:       J.D. McKissic
RB3:       Brian Robinson, Jr.
RB4:       Jaret Patterson
TALENT
He looks the part of a running back and is a powerful back who eats up yardage on the ground. He has amazing contact balance and uses his size & strength to drag tacklers a couple of extra yards. Robinson is an evasive chunk runner but lacks top gear speed, and needs a runway to gain speed, but his power more than makes up for that. If you need a guy to get 60 yards, he isn't it. If you need a guy to get ten six-yard runs on a drive, he could be your man.
2022 OPPORTUNITY
Brian Robinson will make it on the field because his pass protection already plays very well and should give him a leg up on other rookies in terms of snaps played. This is also a big issue for the main running back in Washington, as Antonio Gibson routinely struggles in pass protection. The same guy who got us hyped on Antonio Gibson by calling him Christian McCaffrey called Robinson & Gibson Jonathan Stewart & DeAngelo Williams. Both those comparisons were done by head coach Ron Rivera. Williams and Stewart were the last duo to rush for 1,000 yards each. So, that gives you an idea as to how the Commanders want to deploy Robinson in his rookie year: on the ground and as often as possible.
2022 FANTASY FOOTBALL OUTLOOK
Robinson is a fantasy football Rorschach Test, you see in him what you want to see. If you look around the fantasy football blogosphere, you see this as everything from Brian Robinson being a wasted pick, trembling in the might of the Mighty Antonio Gibson to Brian Robinson potentially stealing the role from Gibson in training camp. I will come down definitively to say that Brian Robinson will land somewhere in the middle.
Ultimately, I wonder what kind of sustained usefulness Robinson will have in his rookie year if he doesn't sideline Antonio Gibson. Gibson and Robinson would split first-and-second down roles while J.D. McKissic remains as the third-down and two-minute drill running back. That would crush the value of both Gibson and Brian Robinson.
But, what if Robinson is there to let the Commies move on from Gibson? After all, he never developed past what he was in his rookie year, the pass protection remains a problem, he is good-not-great in the passing game, and his yards per carry took a step back in 2021. I'm not saying Robinson is there to steal from Gibson, but I'm also not not saying that.
TALENT

2022 OPPORTUNITY

2022 FANTASY FOOTBALL OUTLOOK

Round 5, Pick 144 Overall: Sam Howell, Quarterback, North Carolina (6'1" 220 lbs)
Depth Chart:
QB1:      Carson Wentz
QB2:      Taylor Heinicke
QB3:      Sam Howell
TALENT
Howell is an enigma. He looks like Baker Mayfield, and he plays like Baker Mayfield. But, he has a better deep ball and is a more athletic runner. So, you'd think he's somewhere around Russell Wilson? But he isn't. His decision-making isn't anywhere near Wilson's level, and his deep ball isn't that good. What then? Short Carson Wentz? Good Nick Mullens? Or maybe Howell is just the next in the evolution of quarterbacking. He's Baker Mayfield 2.0. Baker with better legs. He has an incredible pocket presence, especially for a runner. Howell will dance around pass rushers without tucking the ball, but when he does tuck and run, he can go a long way through traffic. Ultimately, he's a good overall quarterback who has what it takes to be a starter for a playoff team in the NFL. Unfortunately, I don't see him hoisting a Lombardi.
The excitement around Howell speaks a lot to the shallowness of the class. If Howell was in last year's class, he'd be somewhere closer to Mac Jones than Kyle Trask, but definitely between the two. That would have been QB6 in that draft, but he's a prohibitive top-three in this class. He lost a lot going from 2020 to 2021, but you would too if your four top targets (Dazz Newsome, Dyami Brown, Javonte Williams, and Michael Carter) all made their way to the NFL.
2022 OPPORTUNITY
The Washington Commanders traded for Carson Wentz and immediately tried to make him the face of their franchise, despite him being as charismatic as a box of hammers. That tells you all you should know about the true opportunity Sam Howell will get in his rookie year.
2022 FANTASY FOOTBALL OUTLOOK
Do like the NFL did and don't worry about going out of your way & drafting him.
TALENT

2022 OPPORTUNITY

2022 FANTASY FOOTBALL OUTLOOK

Round 5, Pick 149 Overall: Cole Turner, Tight End, Nevada (6'6" 240 lbs)
Depth Chart:
TE1:        Logan Thomas
TE2:        John Bates

TE3:        Cole Turner
TALENT
Cole Turner's fluidity and athleticism jump off the tape, as he effortlessly wins matchups against hapless defensive backs who routinely get bullied by Turner. If a team put a linebacker on him, he would simply outrun him. He's not too agile, but he can get vertical as a deeper threat tight end, but he relies on his strength and hands (which are very good) in lieu of actually getting separation from defenders at the catch point. That could be a problem in the NFL. But, I really like Turner, even if he can't block. He is a lot like another guy who can't block and who is strong and athletic… Mike Gesicki.
2021 OPPORTUNITY
Rookie tight ends rarely pop in the NFL, and Cole Turner has some work to do to get himself up out of the Logan Thomas & John Bates depth chart doldrums but the Commies throw to their TE1 about 5 times per game, every game. So, that means that should he get the depth chart bump, he should be able to do something with it.
2021 FANTASY FOOTBALL OUTLOOK
Think peak 2021 Pat Freiermuth as his absolute ceiling. He likely won't get enough targets to be A Thing week-to-week, but he could end up stringing together a handful of useful games, should Logan Thomas and John Bates succumb to injury.
TALENT

2021 OPPORTUNITY

2021 FANTASY FOOTBALL OUTLOOK

Do you want a Five Goodell grade? Then check out these links!
Discord!
Podcast!
Patreon!
Twitch!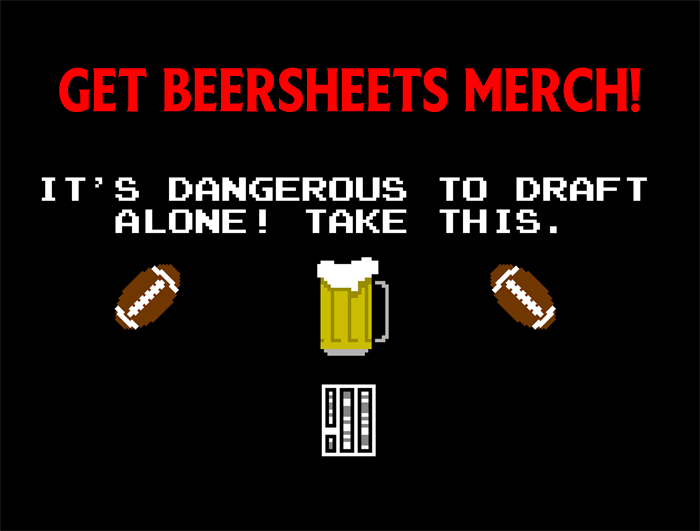 Image Source: https://upload.wikimedia.org/wikipedia/commons/0/09/Antonio_Gibson_touchdown.jpg under CC BY SA 2.0