James Cook Key Stats:
Running Back, Georgia
Height: 5'11"
Weight: 199
Will be inevitably compared to: his much better brother Dalvin
RAS: 8.78 
Games Watched:
Alabama, Florida, Clemson, Arkansas (2020), Alabama (2020) 
Positives Scouts Saw: 
Exceptional receiver with excellent footwork

Could dominate on 3rd downs, possibly the best change of pace back in the draft 

Limited tread on tires
Negatives Scouts Saw: 
Limited as an interior runner

Limited in pass protection 

Not great vision 
Positives I Saw:
Home run hitter

He roasts dudes who chase him down and forces them to overpersue

Best change of pace back in the draft?
Negatives I Saw: 
Runs too tall between the tackles 

Needs space and manufactured touches to be super effective 

Not a 3 down back
As a Prospect:
James Cook is the brother of Dalvin Cook, and I bet you're really glad I brought it up because you'll probably never hear it again during the entire draft process. Dalvin's younger brother (James), is a demon in space that routinely roasts college and future NFL linebackers in space with his quickness and long speed. His brother is also an NFL player, which is crazy! James is the clear best pass catching RB in this class, and he makes dudes look like they're on skates when trying to chase him down with the ball in his hands. He is an accomplished route runner and looks great at all three levels, just don't ask him to take it up the middle because that isn't going to end well. 
Fantasy Football Potential:
In redraft, I generally avoid taking pass catching specialist backs, because there are limited bench spots and I want to save those for guys who have the chance to take over an entire backfield. If there's one of those I want on my redraft team, it's James Cook (brother of Minnesota Viking Dalvin Cook). PFF has him ranked as their 5th best RB prospect in the class, and it's easy to see why. Depending on fit, you could see him sneaking into the end of the first round in 1QB dynasty rookie drafts, and it makes sense. 
Overall:
James Cook, brother of Dalvin Cook (who is a current NFL player) is a damn fine prospect that has real juice that will translate to the NFL. Don't be surprised if his name is called on day 2 of the NFL Draft, because he has legitimate potential and the ability to be a game changer on Sundays. I've been going back and forth with Joey BK about whether or not Cook can translate to a 3 down player, and I'm coming around to it. I compared him to Tevin Coleman but I think he's got a lot of Chester Taylor to his game as well, someone that can be a legitimate every week fantasy play in deeper leagues because he should get schemed space and volume that makes him a threat and someone the opposing team needs to gameplan against. I'll end this with an existential question, think deeply about it: Minnesota needs a receiving back, do you think they'd take James in the 3rd, or is it true that too many Cooks in the kitchen can spoil the broth? 
James Cook Reminds Me Of:
Tevin Coleman
Grade: 82/100
Do you want more 2022 NFL discussion? Then check out these links!
Discord!
Podcast!
Patreon!
Twitch!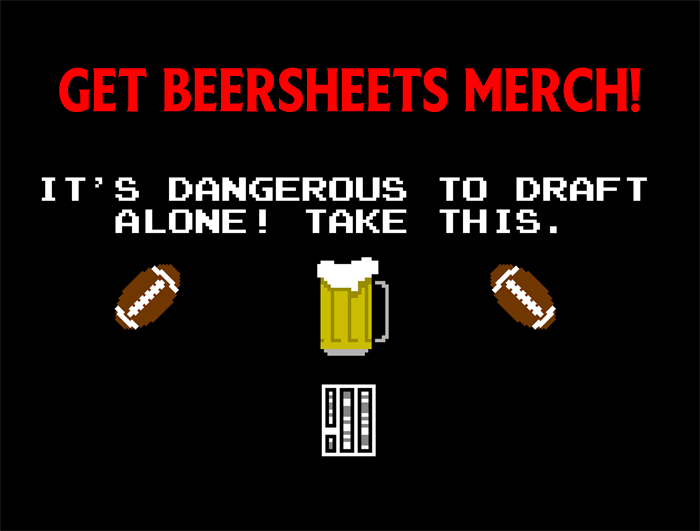 [Image Source: https://upload.wikimedia.org/wikipedia/commons/8/82/James_Cook_Georgia.jpg, cropped, under CC BY SA 2.0]